Now this is pretty cool! Mattel has unwrapped a new virtual summer convention exclusive, this time from Jurassic Park. The 3 3/4-inch action figure depicts dino-DNA thief Dennis Nedry decked out in splashy Hawaiian shirt and shorts and including fun accessories such as the bag of money from Dodgson, a piece of pie, and the Barbasol can of embryos.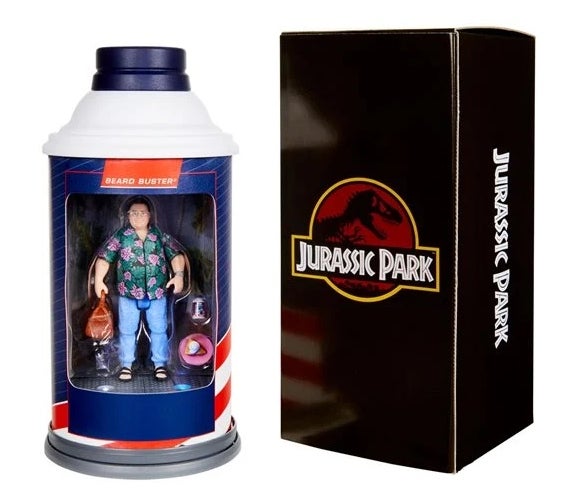 What's super cool with this figure is it's unique 7 1/2-inch tall Barbasol shaving cream packaging. The "Beard Buster" shaving can seen in the movie lights up and speaks authentic Dennis Nedry dialog!
The exclusive Barbasol Dennis Nedry is priced at $20. Pre-orders sold out quickly through Entertainment Earth, however collectors will have another shot through the Mattel Creations website in July. Watch their Twitter for updates.
---