Cowabunga! Playmates Toys reveals their exclusive for San Diego Comic Con 2020. To be sold via Diamond as a PREVIEWS exclusive, this retro box set captures all four Turtles, along with Master Splinter and Shredder, as they originally appeared as action figures way back in the '80s – including the packaging! Vintage overload! This set is available to order now at your local comic shop with the item code: NOV198145. The set is priced at $89.99.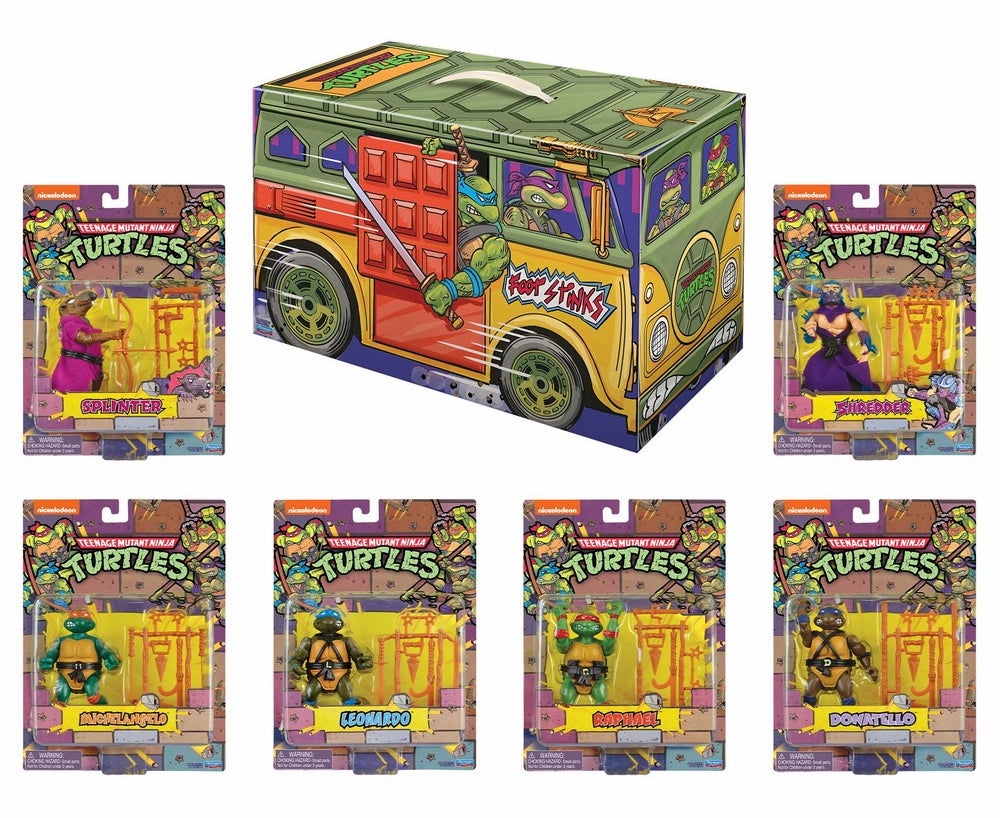 SDCC 2020 TEENAGE MUTANT NINJA TURTLES RETRO ROTOCAST PREVIEWS EXCLUSIVE 6-PC. ACTION FIGURE SET (NOV198145, $89.99)
These terrific TMNT figures of Leonardo, Donatello, Michelangelo, Raphael, Master Splinter and Shredder come with the original bodies & authentic decoration from the '80s action figures with oversized roto heads, individual Turtle Bandana colors and letters on their belts. The set includes a weapons rack and packaging based on the original '80s package design with original brick work and the original Turtles logo. This decorated soft bundle 6-pack ships in 4-color inner with protective sleeve. Limited to 5,000 pieces.