Diamond's PREVIEWS teams up with Funko to present DC fans a San diego Comic Con 2020 exclusive Pop! vinyl figure set! Collectors can order this exclusive now at your local comic shop with the item code SEP198705.
SDCC 2020 POP! COMIC MOMENTS: DC RED HOOD VS. DEATHSTROKE (SEP198705, $34.99)
Jason Todd. Slade Wilson. One, the disgraced former protege of Batman who lacks Batman's moral code. The other, the world's deadliest assassin, enhanced to use 90% of his brain. From the pages of DC Comics' Deathstroke comes Funko's newest POP! Comic Moments release, depicts their epic battle. This diorama-styled piece features 3 3/4″ tall versions of the Red Hood and Deathstroke with Funko's trademark stylized design as they grapple in a battle that will leave these foes bloody and broken. Add this epic piece of DC Comics history to your collection today! Window box packaging.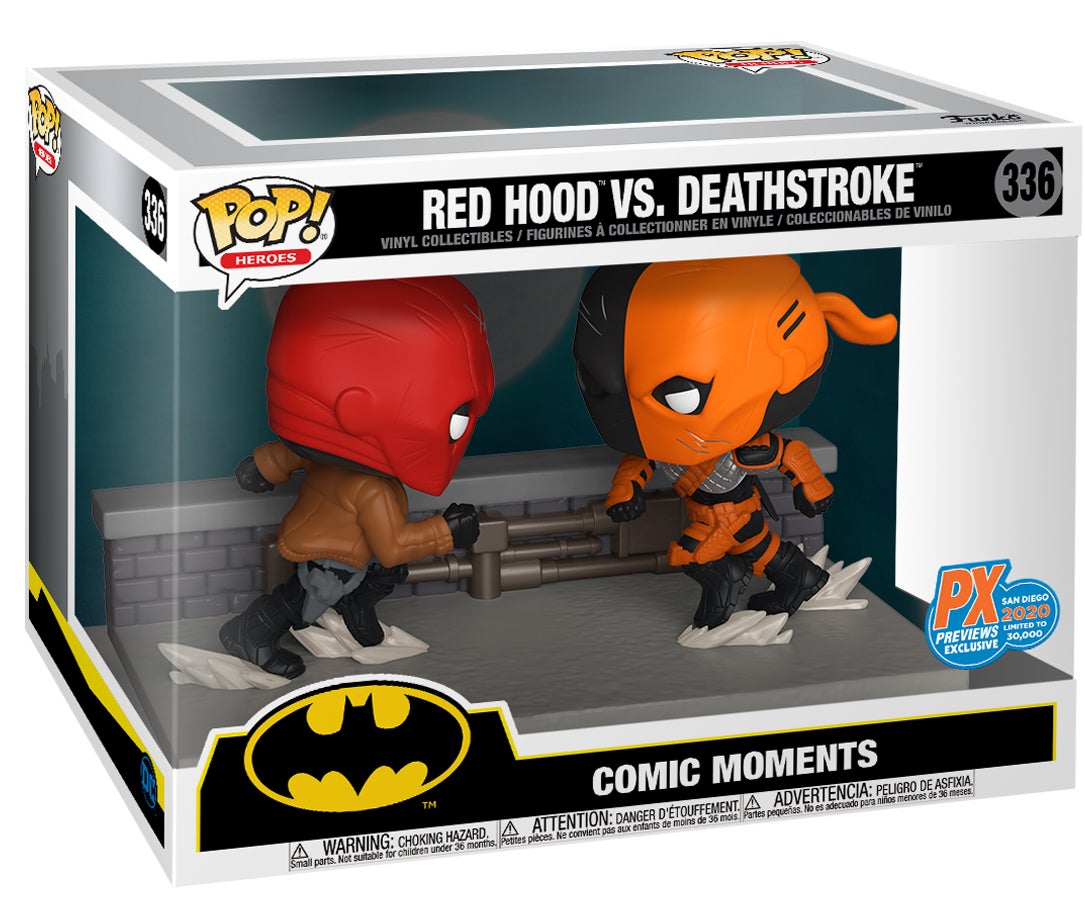 ---