Storm Collectibles continues to tackle classic fighting games with the new addition of Streets of Rage 4! The first figure from this beat 'em up side-scroller will be Axel Stone!
Arriving 4th quarter 2020, the Axel Stone action figure features:
3 x Interchanging Head Sculpts
5 x Pairs of Hands
2 x Special Move Effects
5 x Different In-Game Weapons
Scroll on for more photos!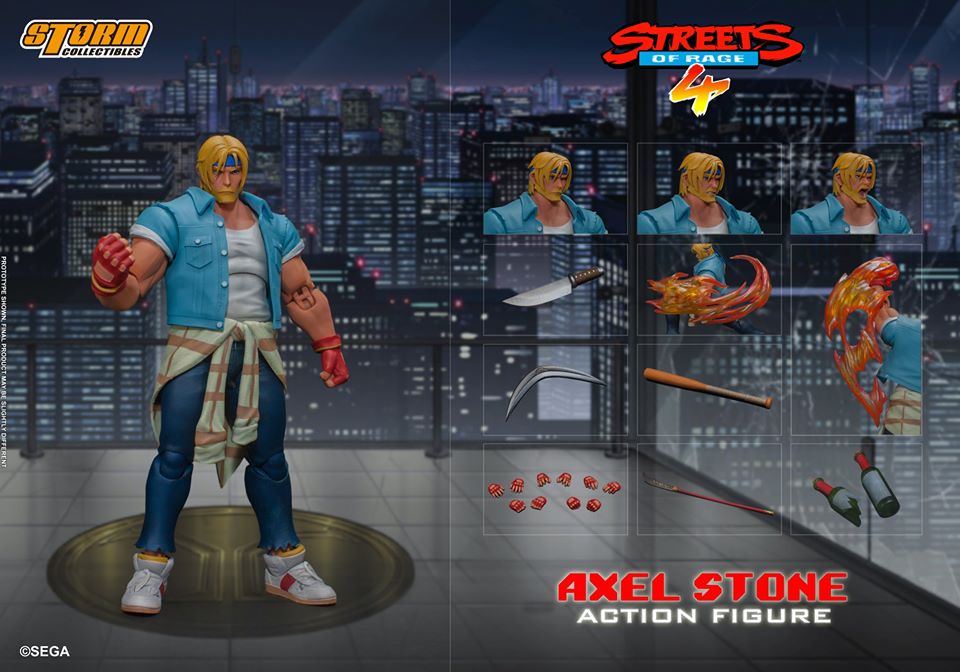 ---