Just in time for "Alien Day" (April 26), Eaglemoss Hero Collector has opened pre-orders for a new Alien universe spaceship replica: the Betty as seen in Alien Resurrection.
The Betty is a Hawker Systems Mantis-class resupply starship, the "Betty" bore nose art featuring the famous 20th-century actress Betty Grable. Captain Elgyn used the ship to kidnap living hosts for the USM's alien cloning projects – until he was killed by a Xenomorph, and Ellen Ripley took the helm. An extremely dated vessel that required constant repair and maintenance, the Betty had a small crew of less than a dozen. Its design was inspired by the look of industrial equipment such as jackhammers and forklift trucks, as well as the Power Loader from Aliens (1986).
This die-cast metal and ABS plastic replica measures approximately 7.3 inches long .
The Betty is priced at $79.95 and is estimated to arrive in June 2020.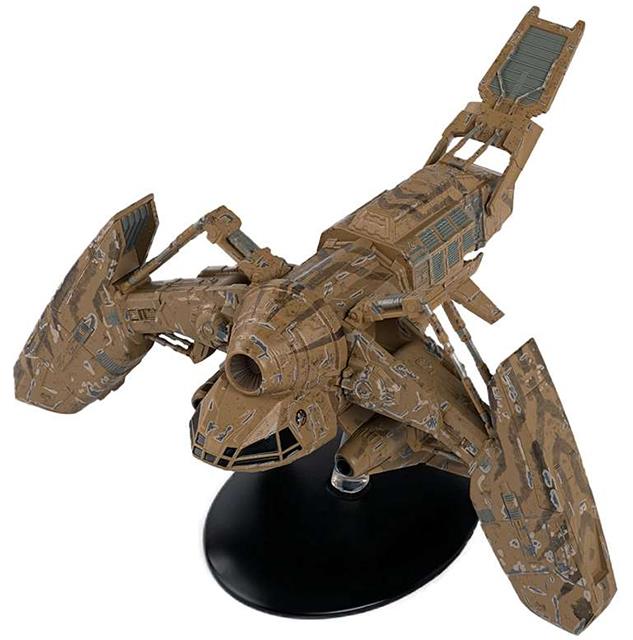 ---