The Super7 x Peanuts collaboration continues as Wave 2 of the gang joins the 3.75″ ReAction Figure world:
Charlie Brown Manager made his baseball debut in the March 22, 1964 Peanuts comic strip.
Franklin comes straight from the beach with beachball as he appeared in his historic debut Peanuts comic strip from July 31, 1968.
Flying Ace Snoopy is ready to dual with his arch nemesis The Red Baron! Snoopy first took to the skies in the November 7, 1965 Peanuts comic strip.
Marcie was introduced as Peppermint Patty's best friend in the July 28, 1971 Peanuts comic strip.
Peppermint Patty first appeared in the Peanuts comic strip on January 9, 1969 as Snoopy's new ice skating partner.
Snoopy's brother Spike was first introduced in the August 13, 1975 Peanuts comic strip.
The original comic strips that inspired the figures are on the backs of each card! Join the gang in the Super7 webstore (super7.com). Each figure is priced at $18.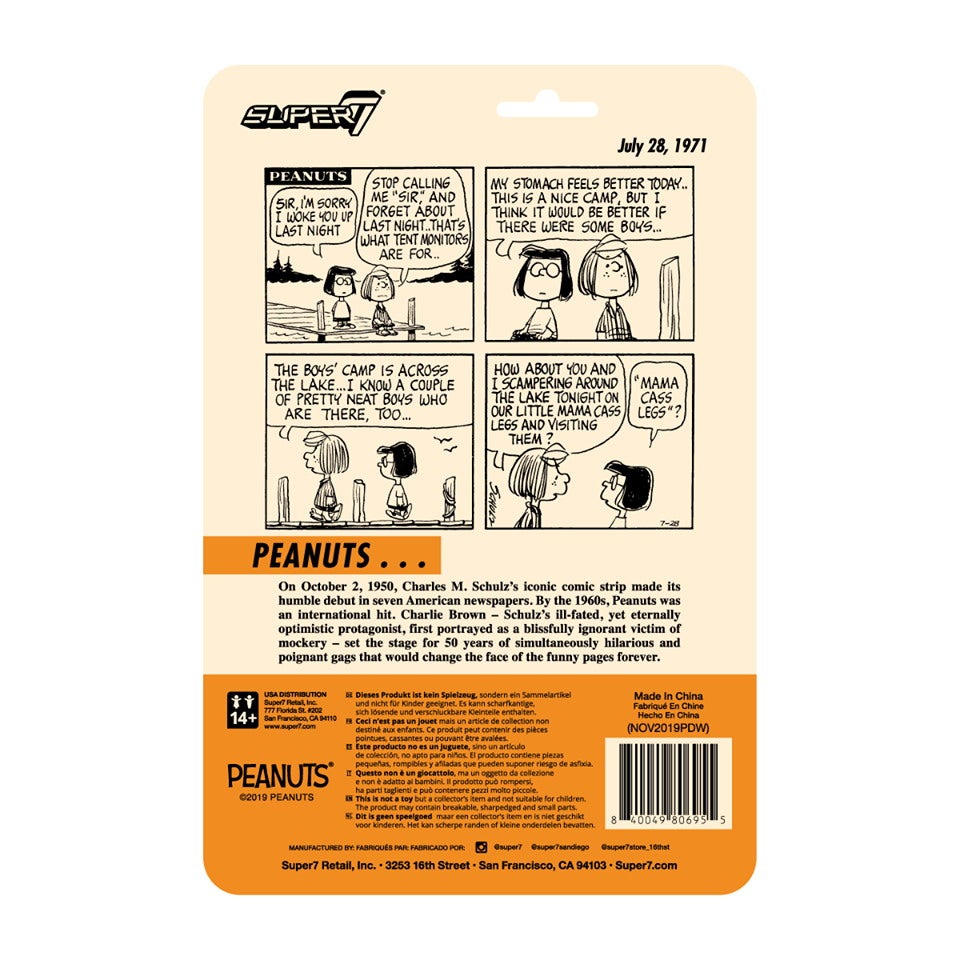 ---