Weta Workshop surprised us with their Toy Fair 2020 presense, and rightfully so. It was their first time at the show since 2000! Weta came with a display of their awesome Mini Epics – stylized vinyl figures featuring well loved pop culture characters. New on display was the Terminator: Dark Fate duo of Sarah Connor and "Carl", Arnold's older T-800. The Terror Dog, Egon and Peter Venkman represented new Mini Epics from Ghostbusters, while an unlucky Kane from the movie ALIEN was shown fending off an attack from a fierce facehugger.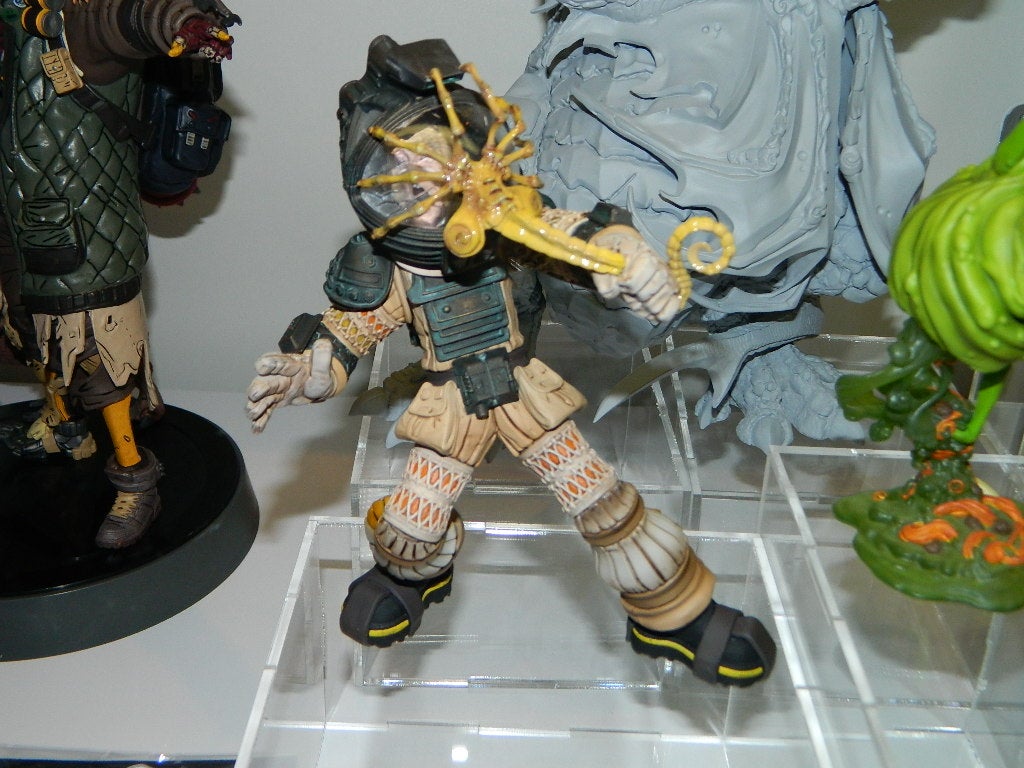 A not-so Mini Epic (read: LARGE) of Smaug the Dragon was shown in unpainted prototype form, the oversized vinyl figure impressing with its fun sculpt. A new series called Micro Epics debuted at Toy Fair, each 2-inch figure handsomely packaged in a clear plastic cube. Launch characters include an Alien Queen, Apex Legends' Pathfinder, and the killer bio-suit from District 9 (thanks for the sample Weta!). Future Micro Epics will be Moze's mech suit from Borderlands 3, LOTR's Balrog (looking quite cute in mini form!), Chappie, and Ripley in the Power Loader.
Check out all these Weta figures and more in our Toy Fair 2020 photo gallery below!
---