We had the pleasure of meeting PureArts at Toy Fair 2020, the company impressing us in person with their incredibly detailed resin statues. Assassin's Creed fans should be familiar with their work, including 1/4 scale statues of Ezio and Animus Altair. Other epic pieces on display included Tekken 7's Devil Jin and Yhorm on Throne from Dark Souls 3.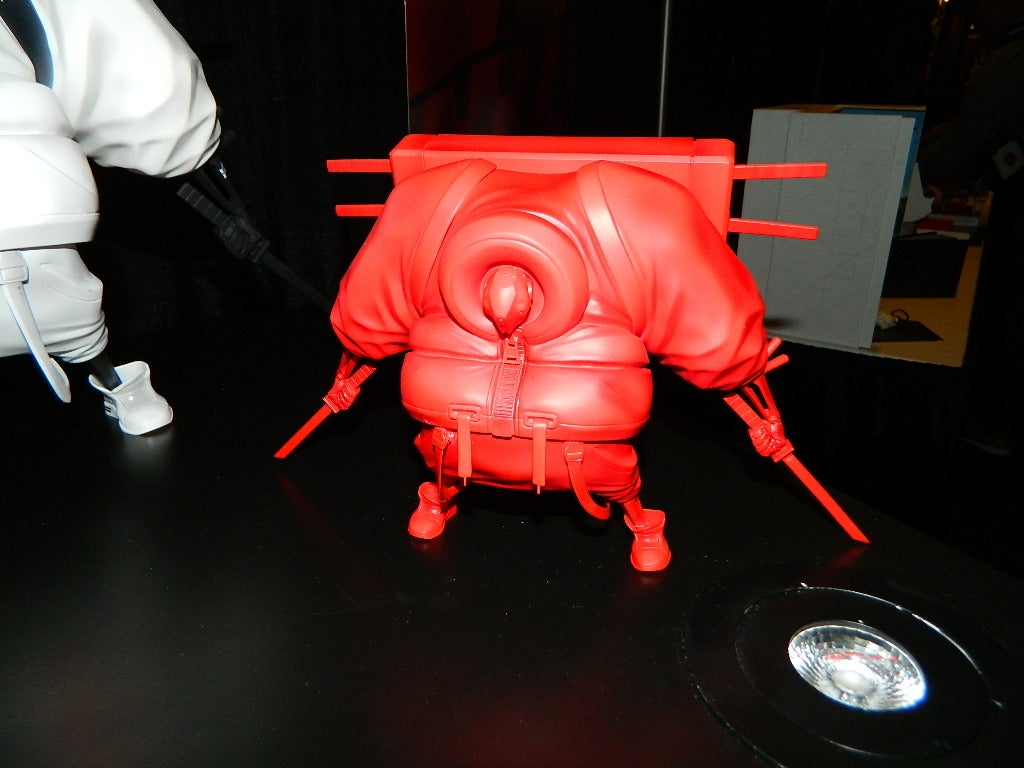 The fully funded PureArts x DayToner Master 9 Eyes M9E Kickstarter was also on display. For those wanting to get in on the cool stylized robot statue and/or vinyl figure , they can pledge HERE.
The biggest news to come out of PureArts was their new Cyberpunk 2077 license. Fans can expect 1/6th scale action figures of the Male V and Female V from the upcoming game, along with an in-scale future motorcycle! Unfortunately, we are not allowed to show off the figures yet as they are pending licensor approval. This process shouldn't take too long as the figures looked amazing. As soon as we receive apporval, we'll provide you a look!