Monogram continues to have great success with their 3D foam figural keychains. The blind bagged mystery appeals to collectors, as does the wide variety of hot licenses on tap. Monogram revealed a TON of new properties for the line, including Disney's live adaptation of Mulan, the hit Disney+ series The Mandalorian, figures from the 80's Dungeons & Dragon cartoon, GI Joe, Marvel's The Eternals, The Golden Girls, and much, much more! Check out all the concept art boards in our gallery below!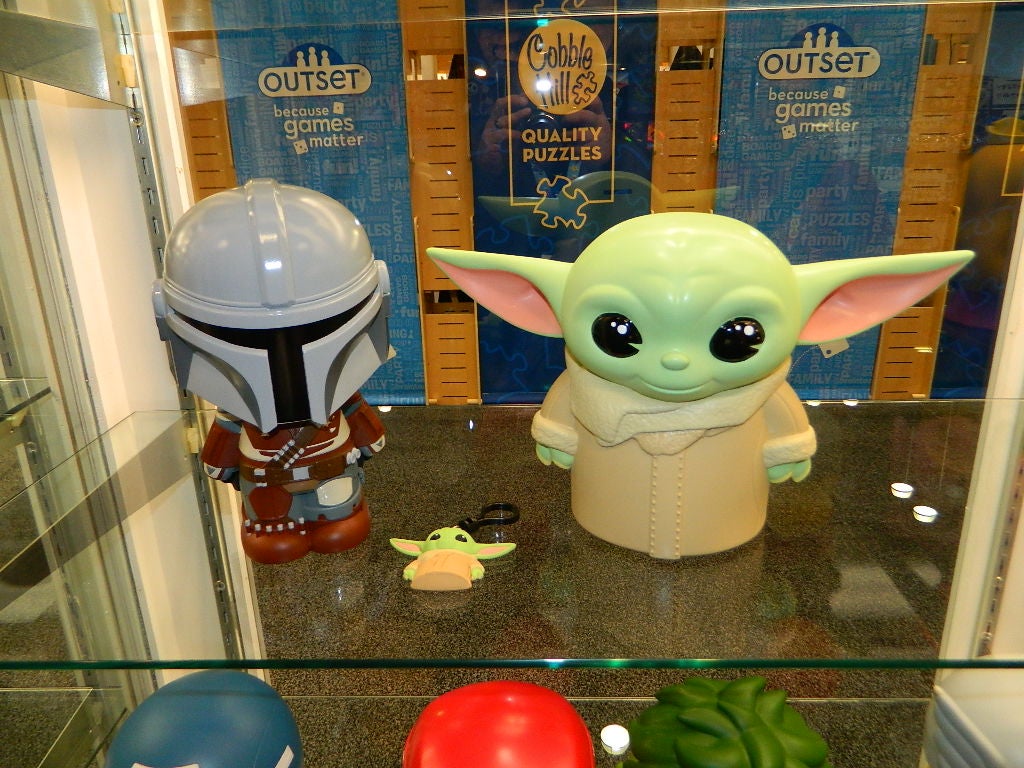 Another hot new Monogram collectible is their new series of durable vinyl banks (really nice and thick vinyl construction). Called Kawaii, Japanese for "Cute", the stylized characters are indeed very, very cute. They are also very affordable, being priced at a SRP of $19.99 each! The Mandalorian's Mando and Child will receive the Kawaii treatment, along with a slew of other licensed characters, such as Godzilla (in stores now!), Marvel superheroes, Disney characters, Harry Potter, and more!
Scroll on for a Monogram Toy Fair 2020 photo gallery tour!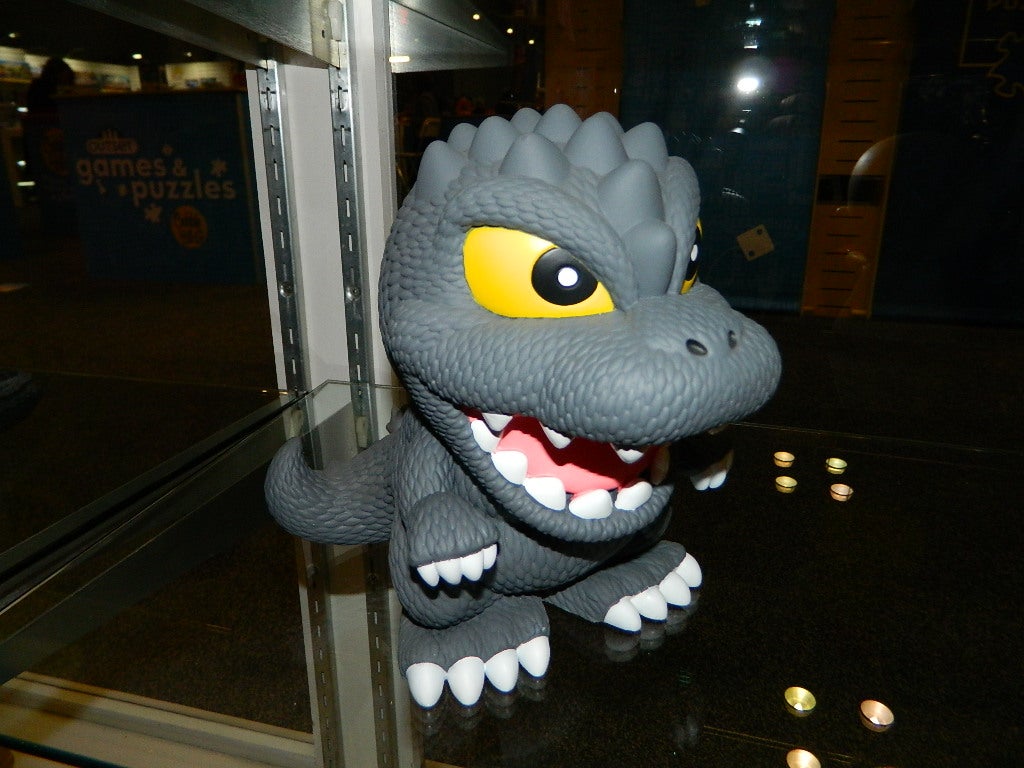 ---