Following their announcement HERE, Super7 showed off their upcoming Super Shogun TRANSFORMERS Optimus Prime at Toy Fair. Fans of the vintage Jumbo Machinders and the heroic Autobot will absolutely marvel over this piece.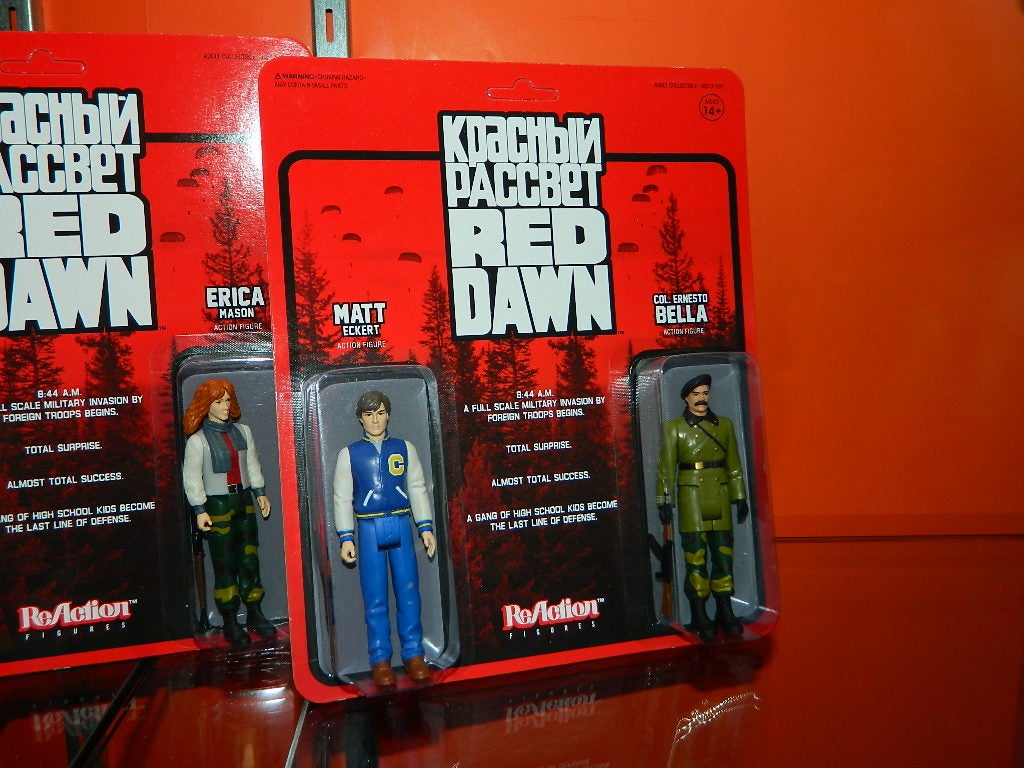 On the ReAction figure scene, tons of new licenses were unveiled, including:
Red Dawn – The classic 1984 movie, not the shitty remake. These will come as a ReAction first with the two figures on each blister card. Wolverines!
Mars Attacks! – Featuring packaging art based on the classic trading cards, NOT the Tim Burton movie. While not on display, Super7 informed us that a Martian Soldier disintegrating a dog (from the edgy trading card!) will be a figure set as well.
The Nightmare Before Christmas
Andre the Giant
Halloween II
Child's Play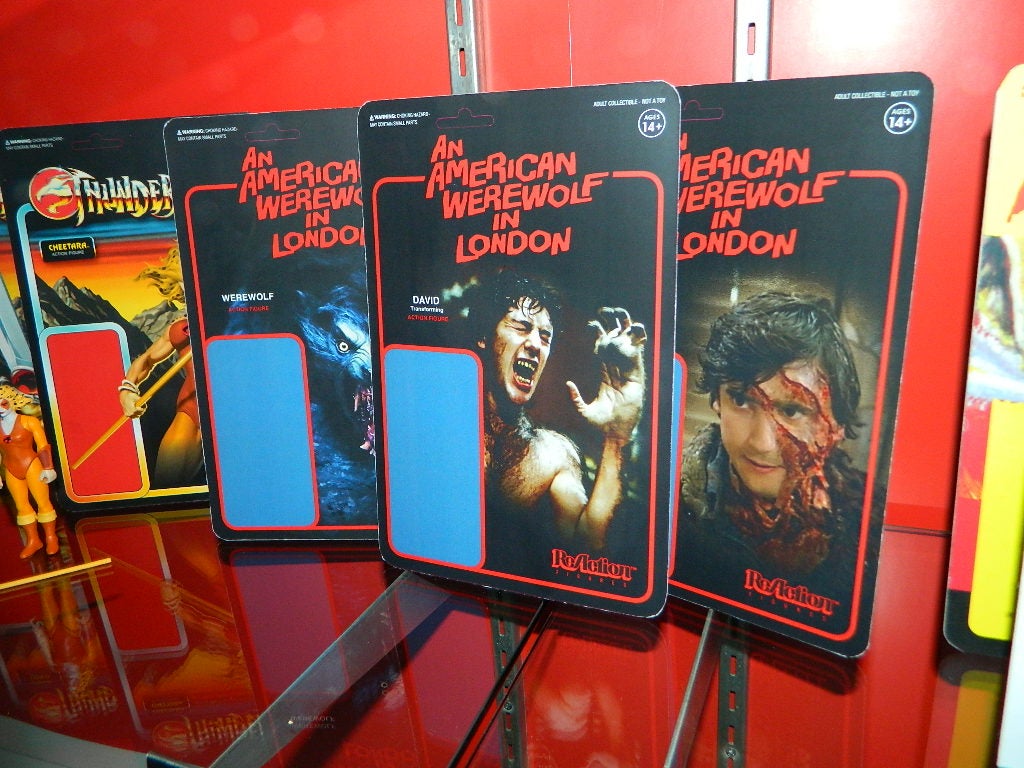 An American Werewolf in London
Jem
The Munsters
Back to the Future II
SpongeBob SquarePants
New Teenage Mutant Ninja Turtles
ThunderCats
Metropolis (Maria)
Army of Darkness
Aliens – Following the all alien warrior wave available for order now will be Colonial Space Marines (Vasquez, Hudson & Hicks), as well as Ripley, Bishop (which can be taken apart!), and Newt.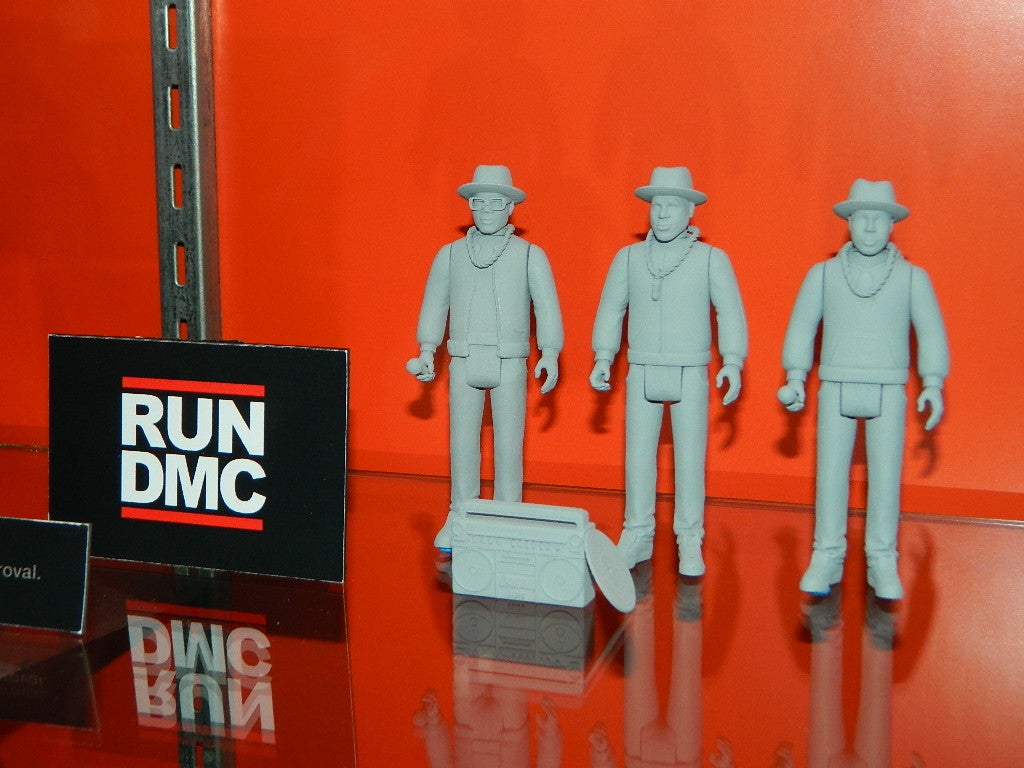 Run DMC
'Ol Dirty Bastard
New Slayer
The Notorious BIG
Classic Punk Bands Agnostic Front and Rancid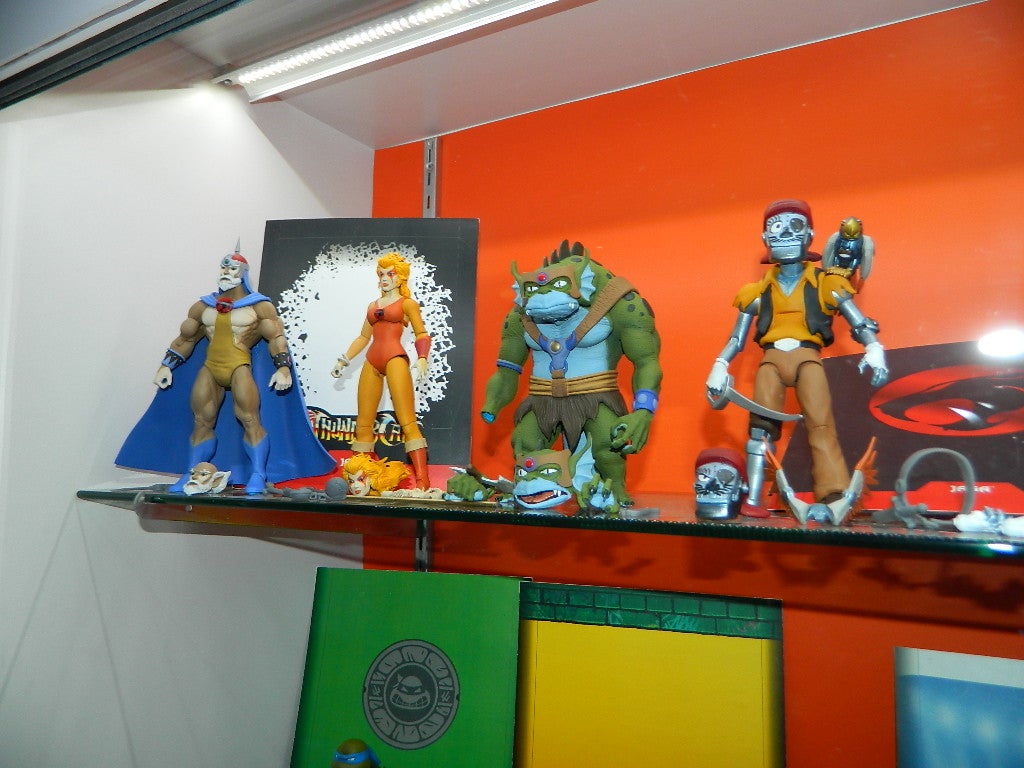 Other new Super7 items on display included several action figure projects, including the unveiling of the third series of ThunderCats Ultimates!
Scroll on for a Super7 Toy Fair 2020 photo gallery tour!
---