Boss Fight Studio hit the action figure map in a big way with their Vitruvian H.A.C.K.S. figures and they haven't looked back, adding new licenses and expanding their products in all sorts of new and exciting ways. Their New York Toy Fair 2020 booth was a testament to their growth, and featured some really exciting stuff. First off, an entire wall was devoted to the H.A.C.K.S. series which included fantasy, Greek, zombies, and other genres with different body types, accessory packs, and more. Then came Bucky O'Hare and all of his fun space animal friends.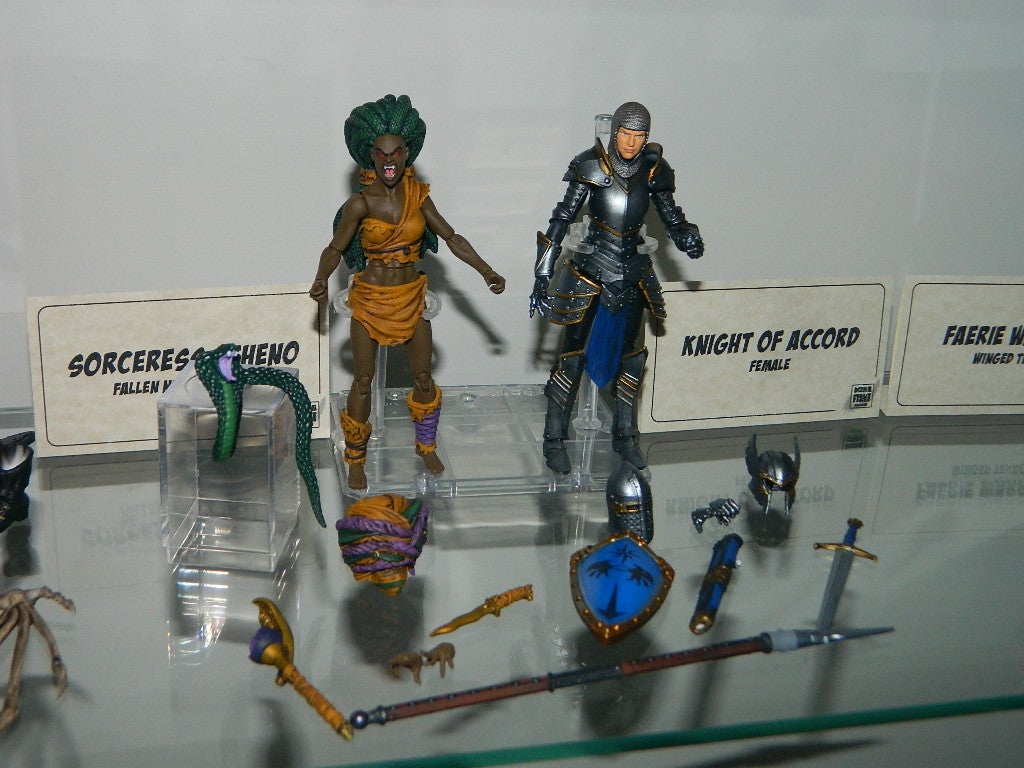 Now, the new stuff, and there was A LOT. Flash Gordon made big news for the company, and their lineup is going to be expansive with characters from the cult classic film as well as the older comics! Prototypes and art cards looked fantastic. But that's just the tip of the iceberg. Boss Fight Studio is also delving into the worlds of the Phantom, Conan, Tarzan, Zorro, Sideshow's Court of the Dead, and more, each with multiple figures featuring all new sculpts and parts (which can also interchange with currently available pieces).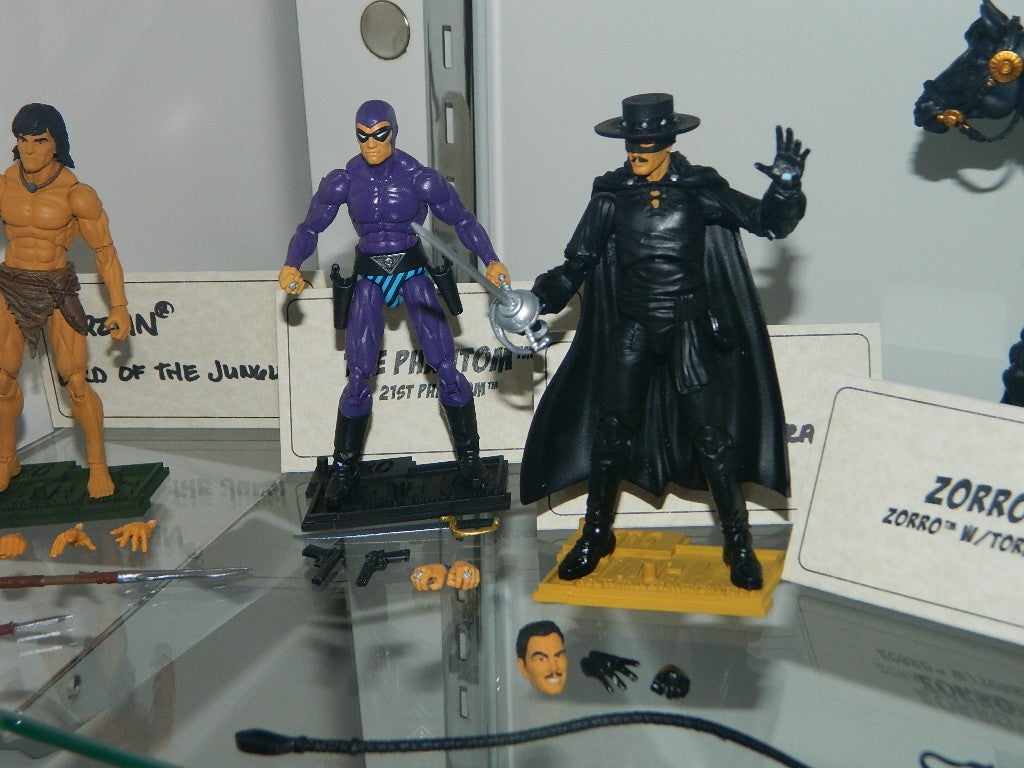 Other new ventures include Legends of Lucha Libre (basic figures on cards, boxed deluxe figures with multiple interchangeable parts and accessories, blind box lucha masks, Luchasitos stylized mini figures), Sunday Morning Comics (2″ scale PVC figures of Beetle Bailey, Haggar the Horrible, and lots more), I Am Brilliance (super cool line of poseable dolls featuring characters with real life professions), The Little Prince (articulated 6 inch figure and Little Moments jar dioramas), Sam & Max figures, and more. Scroll down to see it all!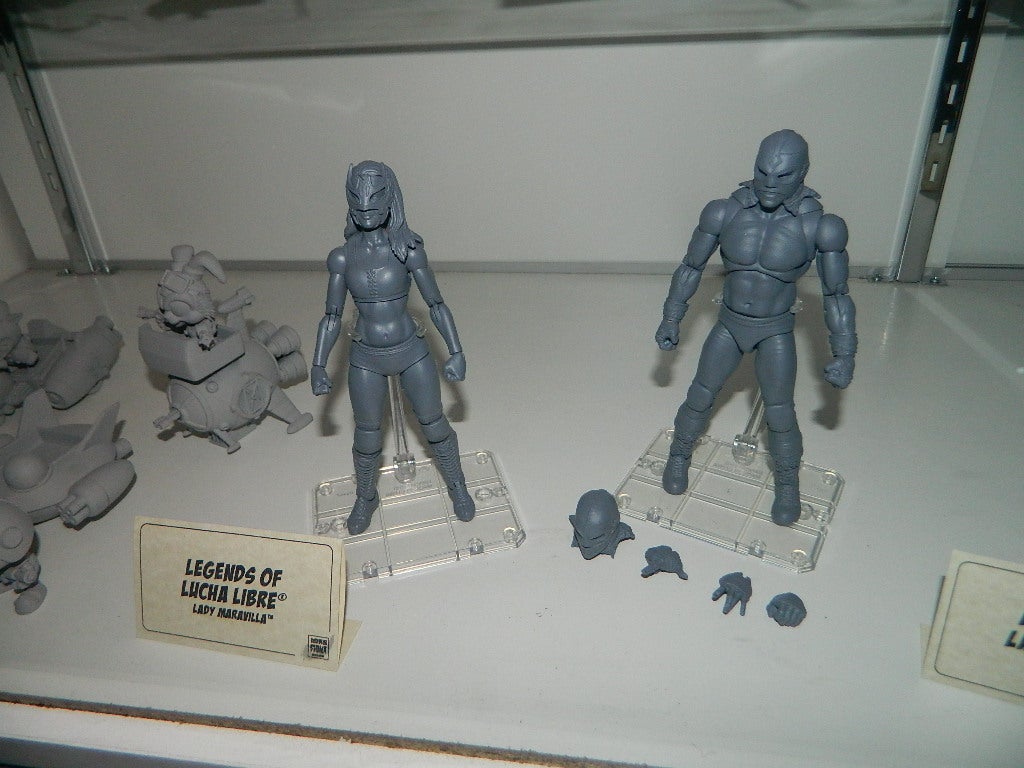 -Scott Rubin