Todd McFarlane has been a powerhouse in the toy industry for a long time, and he's still blowing us away with awesome products year after year. We couldn't wait to see what McFarlane Toys would have on display at New York Toy Fair, especially with some last minute announcements. Scroll to the bottom to see a full photo gallery of their booth, which included:
Warhammer 40,000 Space Marines Intercessor action figure! This was a surprise reveal at the show. The figure will come in both painted and unpainted versions, and it will be followed up by other figures including non-Space Marines. We're going to watch news on this line with a lot of interest.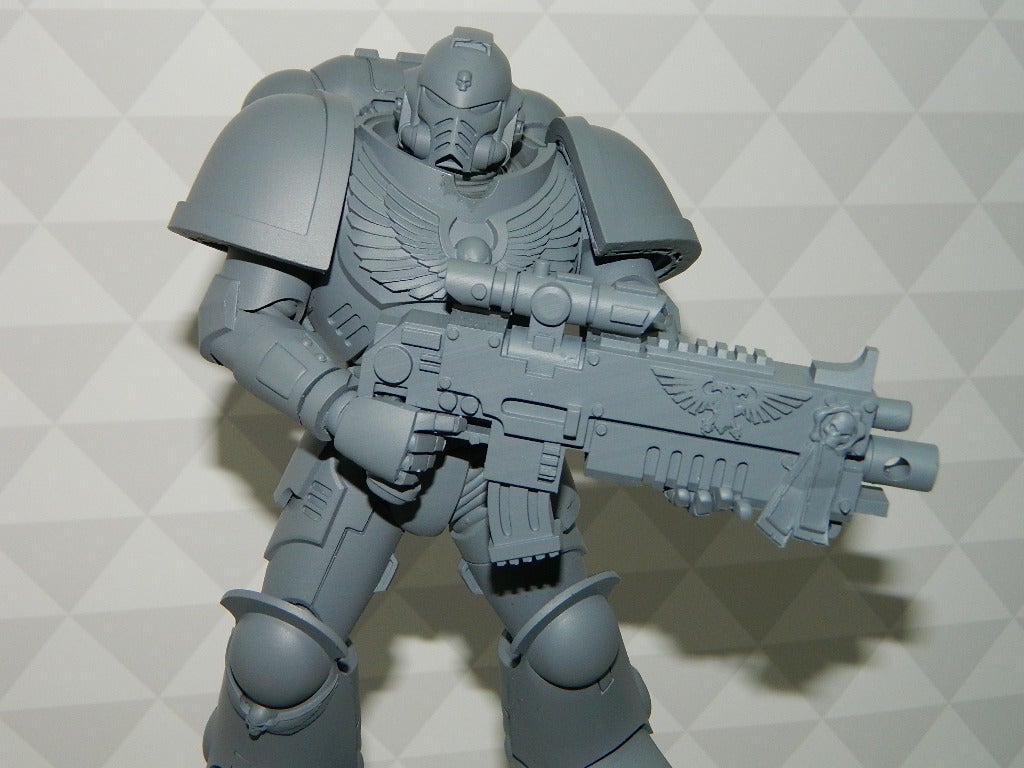 My Hero Academia figures
Cyberpunk 2077 Male V and Johnny Silverhand figures (the latter in two scales)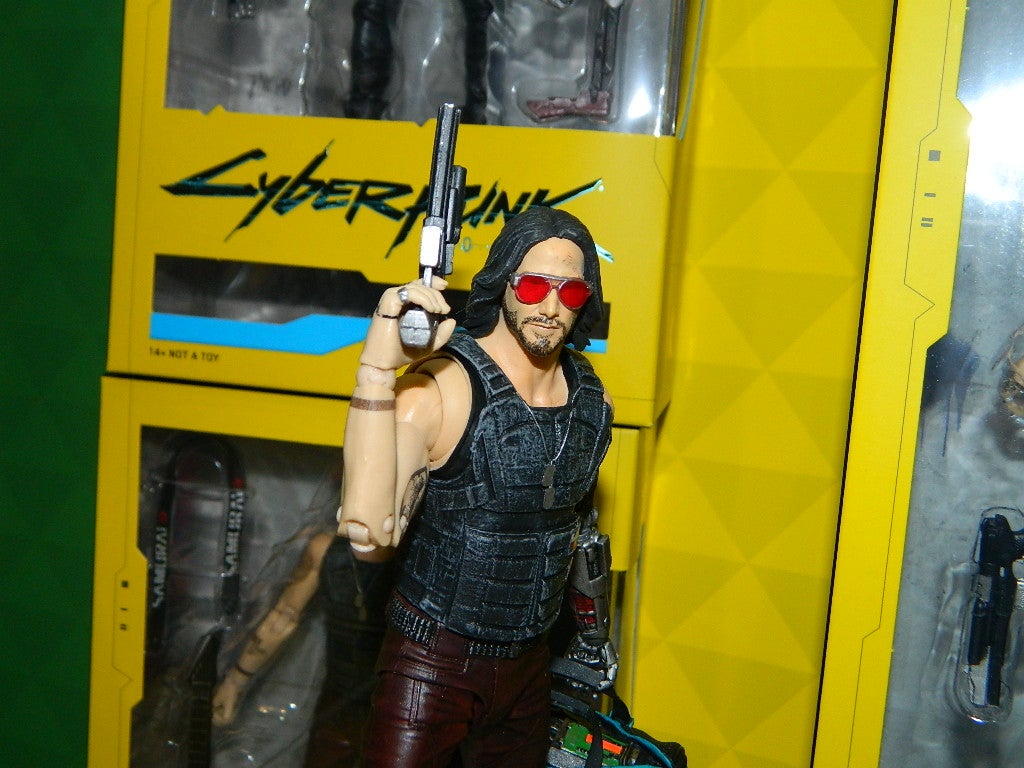 Fortnite figures, deluxe figures, gliders, multi-packs, and more
Spawn – this was very interesting. Todd is bringing back the classic Spawn toy in a new and current "Masterworks" format, with all the bells and whistles. This is going to be a Kickstarter campaign so the fans can get exactly what they want!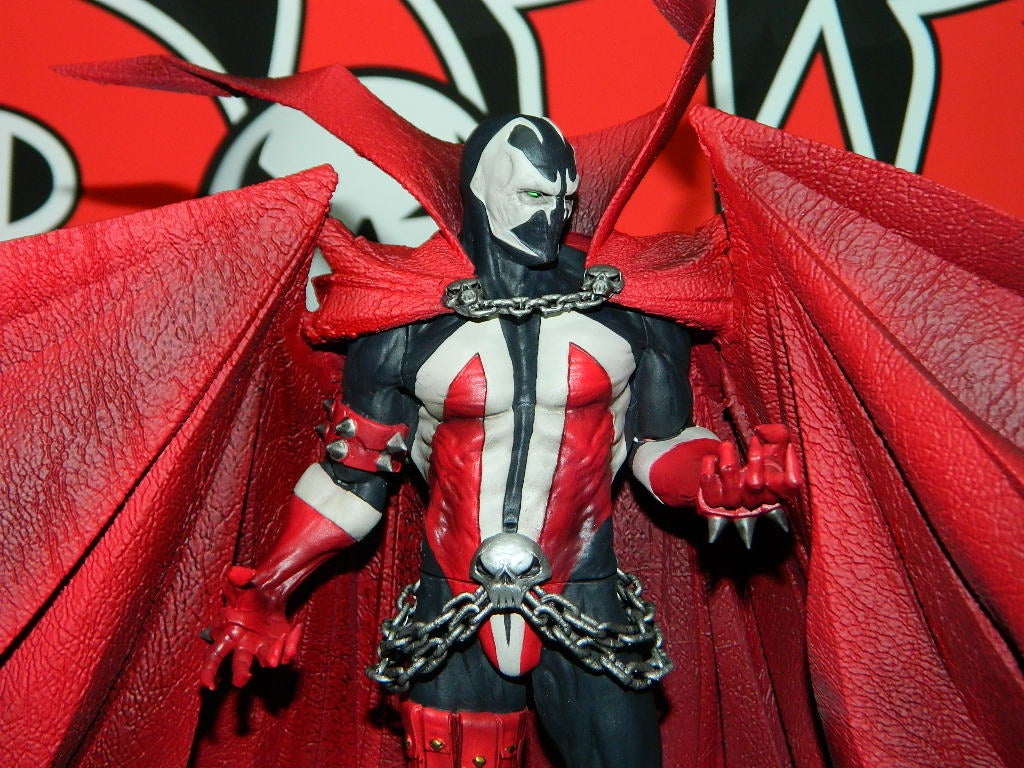 DC: upcoming Wave 2 includes Arkham Joker (to pair with Batman), Blue Cape Batman from the Animated Series, standard costume and Winged Wonder Woman from the 1984 film, and from Sean Murphy's Batman: White Knight books Azrael, Batman, and GTO Joker!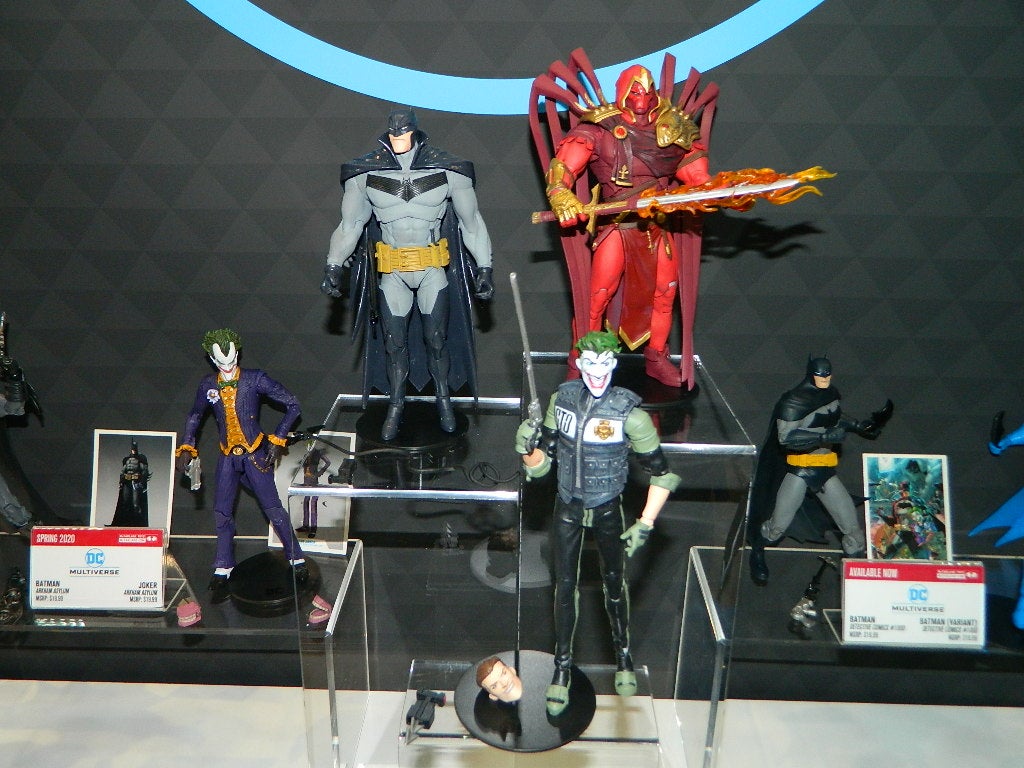 Doom: Doom Slayer in different color variations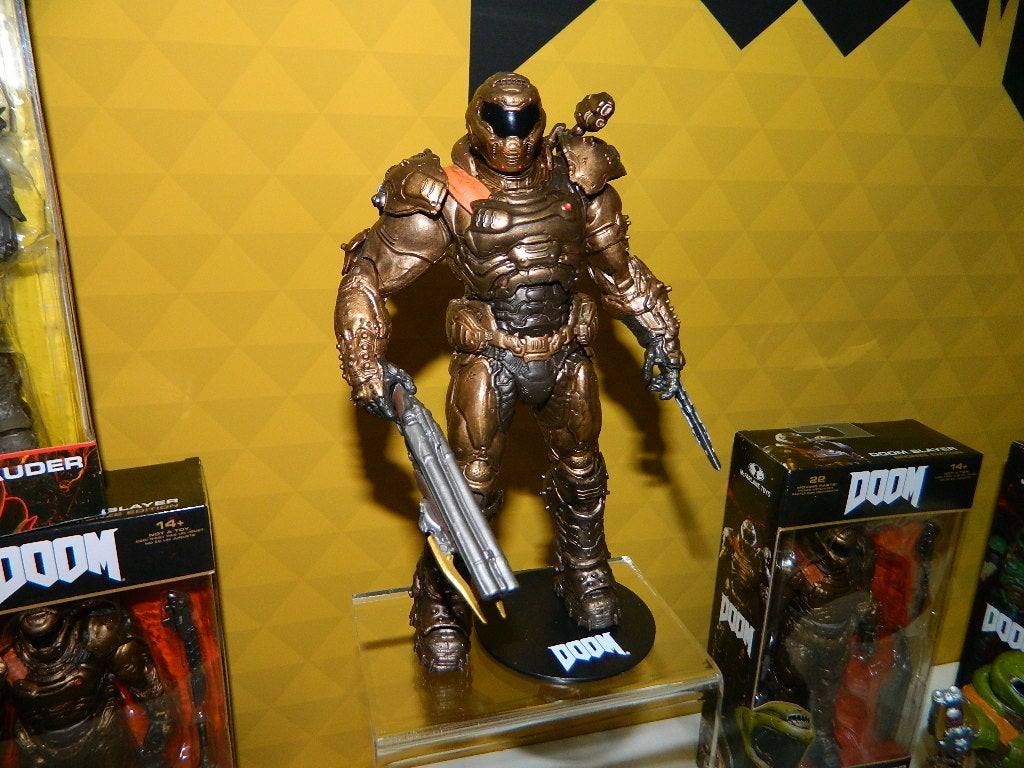 Mortal Kombat
Borderlands
Game of Thrones
Bloodshot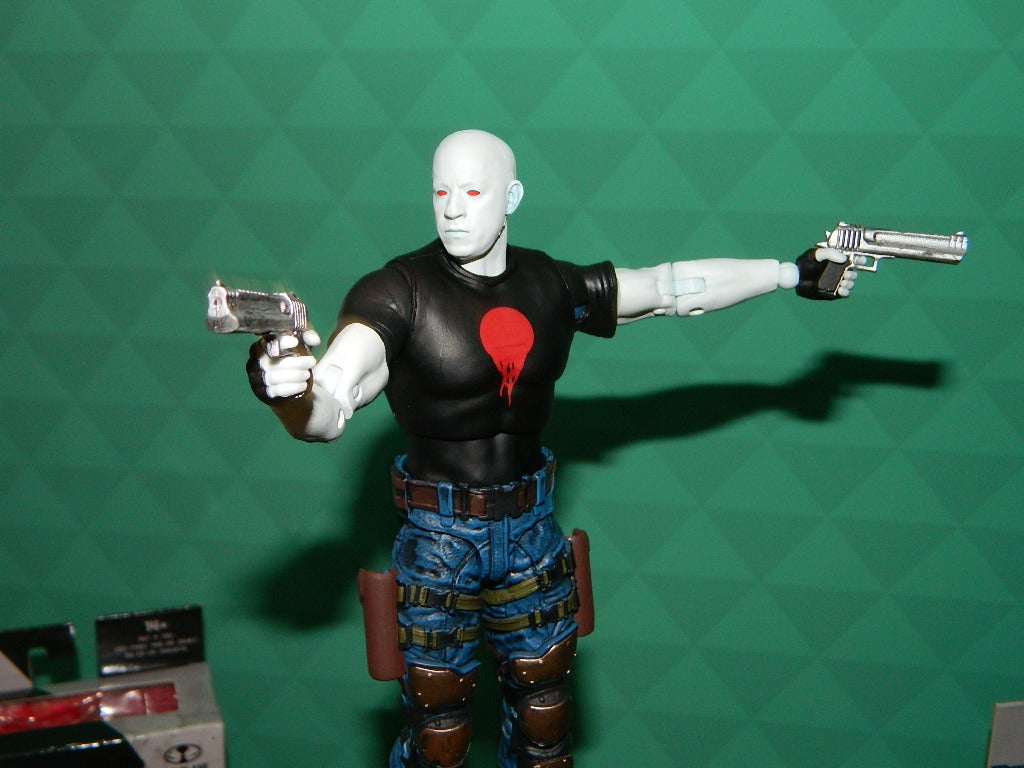 -Scott Rubin