Mezco launches their new 5 Points retro-styled figure series with The Addams Family! Based on the upcoming animated movie, the Addams Family are the kookiest on the block and redefine what it means to be a good neighbor.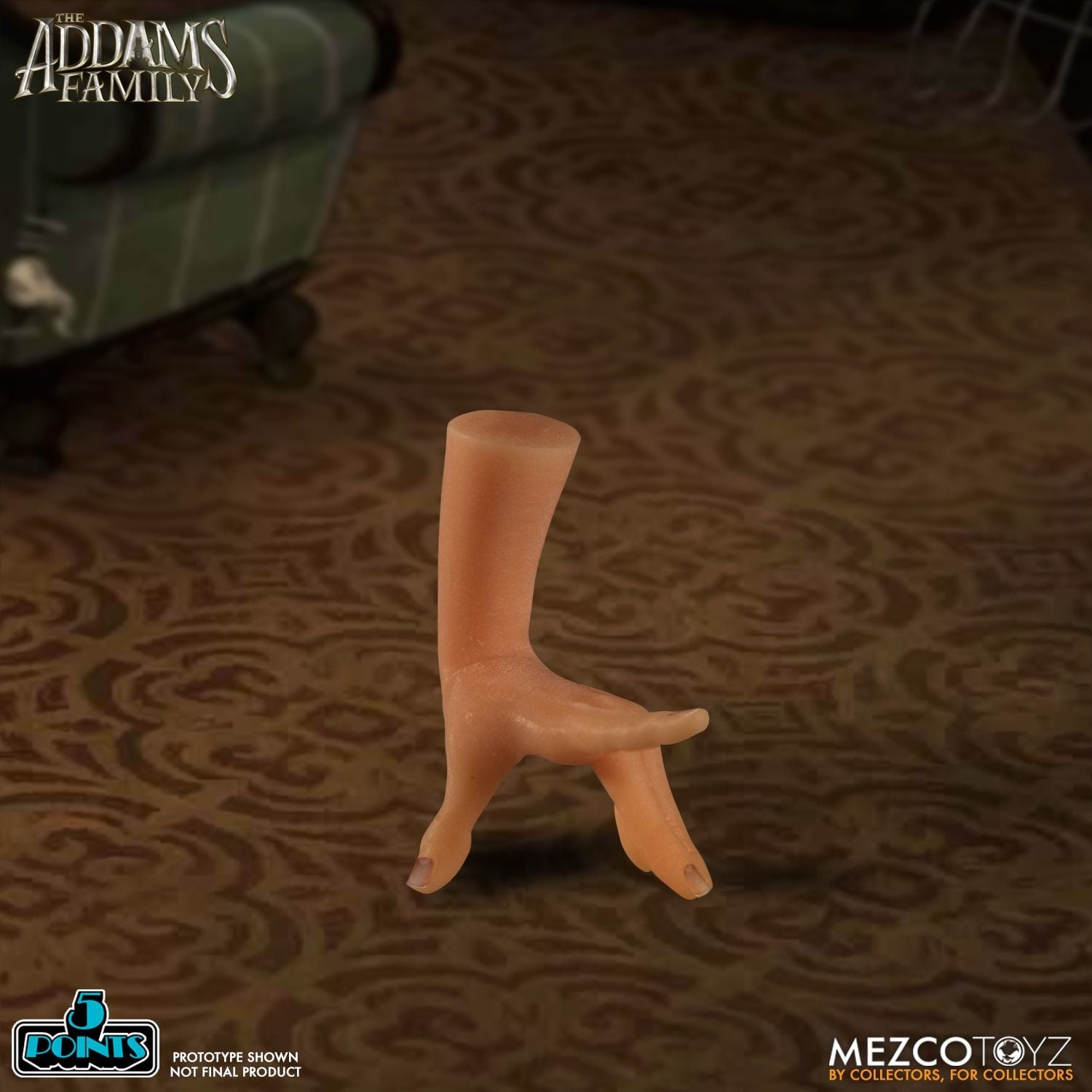 The 5 Points Addams Family figures are be offered as 2-packs, each with a variant of Thing (the disembodied hand) priced at $25. 2-packs include:
Gomez & Morticia
Wednesday & Grandma
Puglsey & Fester
Lurch & It
Mezco is also offering the entire family as a complete set (including all variations of Thing) priced at $85! All sets are scheduled to ship between February and April 2020.