StarAce has established itself with collectors for their excellent 1:8th and 1:6th scale action figures. That trend continues with new reveals at New York Comic Con, including Peter Pettigrew and Remus Lupin from Harry Potter, an awesome figure of the animated Ninja Batman, and even acting icon James Dean. New for the 1:8th scale is Bellatrix for Harry Potter and DC's Martian Manhunter!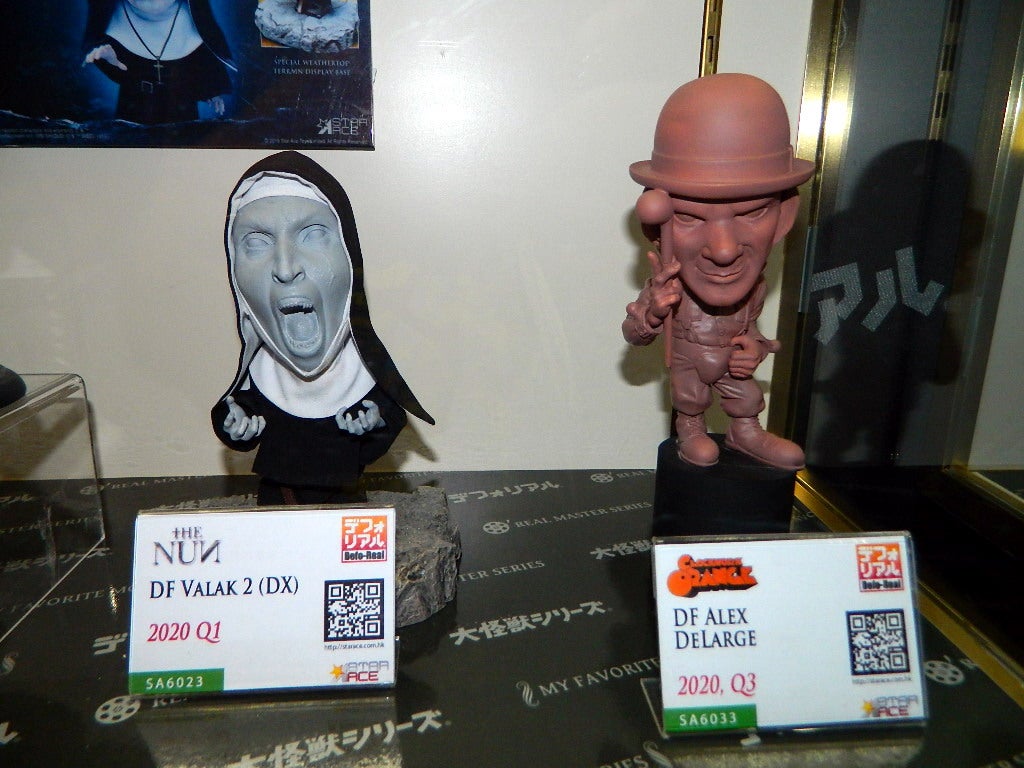 StarAce is also radically expanding their Defo-Real series. The line captures memorable movie characters in a unique, super-deformed style. New on display were figures from 2001: A Space Odyssey (Rescue Astronaut and a Special Edition colorway), Lord of the Rings (Sauron and Morgul Lord), Planet of the Apes (Maurice and Buck), The Nun (Valek), and A Clockwork Orange (Alex DeLarge).
StarAce is also continuing to pursue realistic sci-fi sculptures. The Allosaurus from the classic film One Million Years B.C. was shown as a new release.