NEWS FROM THE FRONT
Just when I thought I was almost caught up, more NEW sets were e-mailed to me on Monday. Will be updating the website from now until Friday, until I'm (hopefully) caught up. Be sure to check our home page and our Facebook page for updates!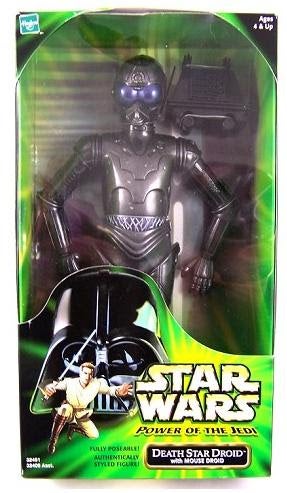 BLAST FROM THE PAST
Star Wars: Death Star Droid with Mouse Droid
The RA-7 protocol droid, also known as the RA-7 inventory droid, the RA-7 series protocol droid and nicknamed the "Death Star droid" due to its use aboard the first Death Star, was a model of protocol droid manufactured by Arakyd Industries. Produced specially for the Galactic Empire, RA-7s were almost always used as spies.
The MSE-6-series repair droid, sometimes referred to as the mouse droid, was a small, box-shaped, wheeled general purpose MSE-series droid often used for delivery and maintenance purposes. MSE-6 units were most notably on Star Destroyers and both Death Stars during the time of the Galactic Empire.
WEEKLY SPECIAL
40th Anniversary Nude Figure (Red Hair)
On Sale for $23.99 (regularly $29.99)
Click HERE for details.
Offer Expires: December 12th, 2018 at 6:00 pm (central). Cannot be combined with any other special or discounted pricing. Sorry – No Backorders or Rainchecks.
---
NEW PRODUCTS ANNOUNCED!
INCOMING!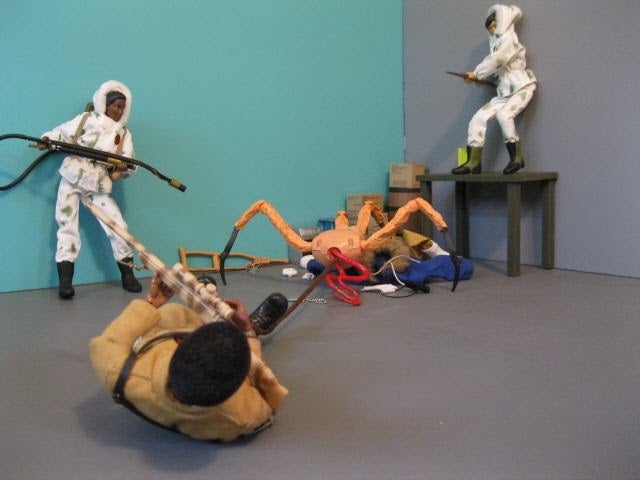 CUSTOM FIGURE OF THE WEEK
THE THING by Roy Trice
Arctic Base 5 is experiencing an identity crisis. A shape-shifter is replicating humans, in: "THE THING! 2018"
Click HERE for larger image.
---