Sideshow presents a new 1/6th scale figure of Johnny Blaze with the Ghost Rider Classic Sixth Scale Figure. The figure features Ghost Rider's iconic skull portrait with a translucent fire effect, styled and painted based on his Marvel comics debut. The skull's jaw is articulated, allowing you to pose him with a penance stare or a mad cackling expression.
The Ghost Rider Classic Sixth Scale Figure also features a highly-detailed fabric costume, which includes a blue leather-like jacket with a removable jacket bib, and blue leather-like chaps. His biker costume also features tailored t-shirt and denim jeans, with a "JB" belt buckle.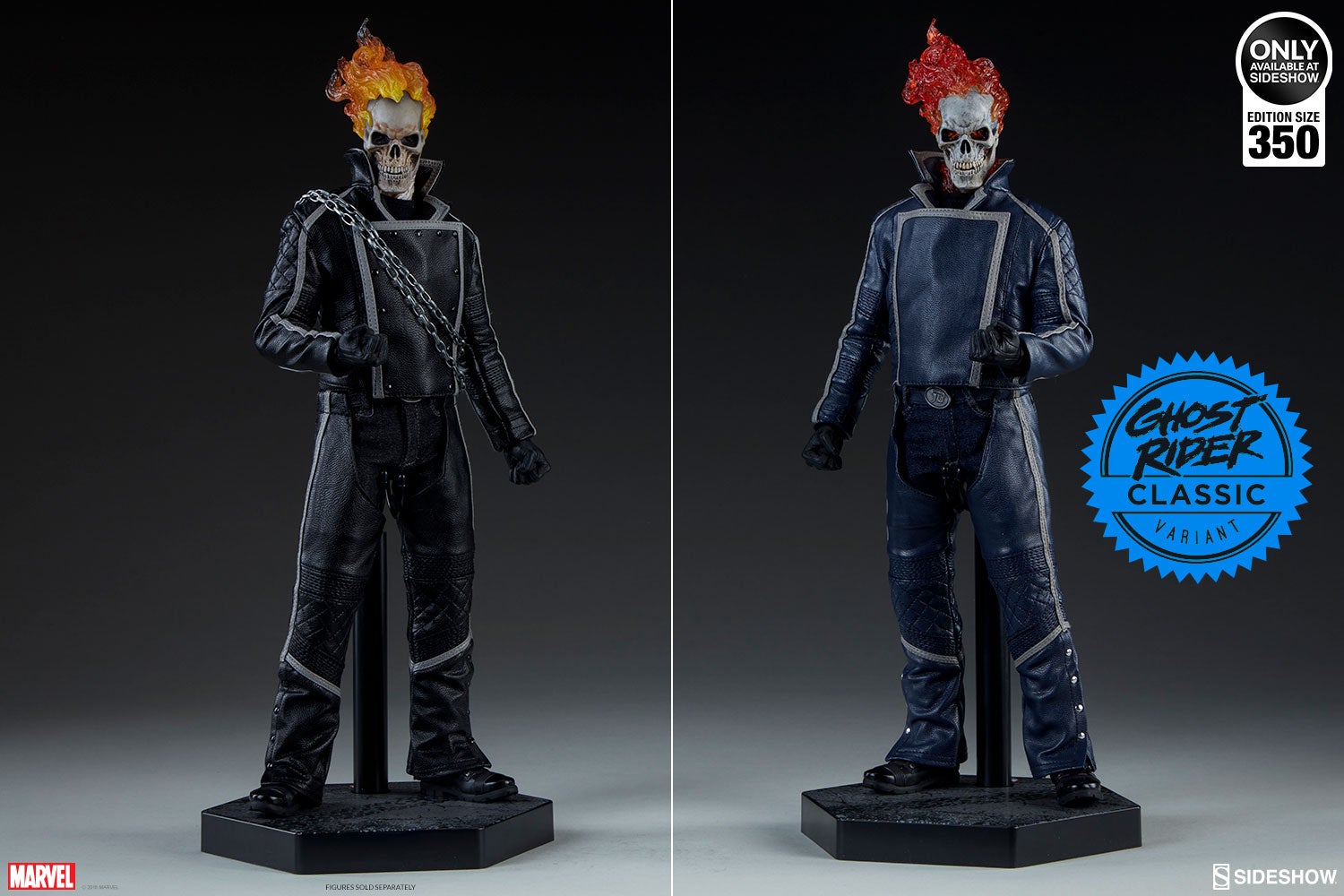 Ghost Rider also includes sculpted boots and three pairs of hands, including a pair of fists, a pair of chain holding hands, and a pair of expressive hands. Ensnare evildoers and bring vengeance to the streets with Johnny Blaze's metal dart-tipped chain whip.
The Ghost Rider Classic Sixth Scale Figure is highly limited to an edition size of 350 pieces and goes up for in-stock order on Tuesday, October 30th between 9am-12pm PST. It will be priced at $225.00 USD.