NEWS FROM THE FRONT
Artlab Design is busy working on yet another DIY Kit for Cotswold Collectibles. It's not yet finished, but we can show you this teaser video. Enjoy!
Click HERE to see video.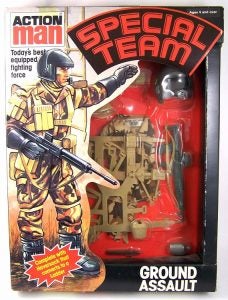 BLAST FROM THE PAST
Vintage Action Man Special Team Ground Assault
C-7/8 box, this includes: Camoflage combat Suit, Balaclava, Helmet w/visor & communicator, Gauntlets, Boots, Webbing and pouch, Water bottle, Rifle, Bayonet and scabbard, Haversack and ladder.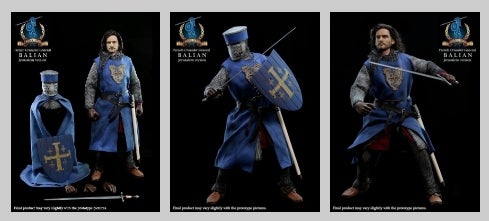 WEEKLY SPECIAL
Pangaea Toys Balian: French Crusader General (Jerusalem Version)
On Sale for $139.85 (Regularly $209.99)
Click HERE for details.
Offer Expires: August 22nd, 2018 at 6:00 pm (central). Cannot be combined with any other special or discounted pricing. Sorry – No Backorders or Rainchecks.
---
NEW PRODUCTS ANNOUNCED!
INCOMING!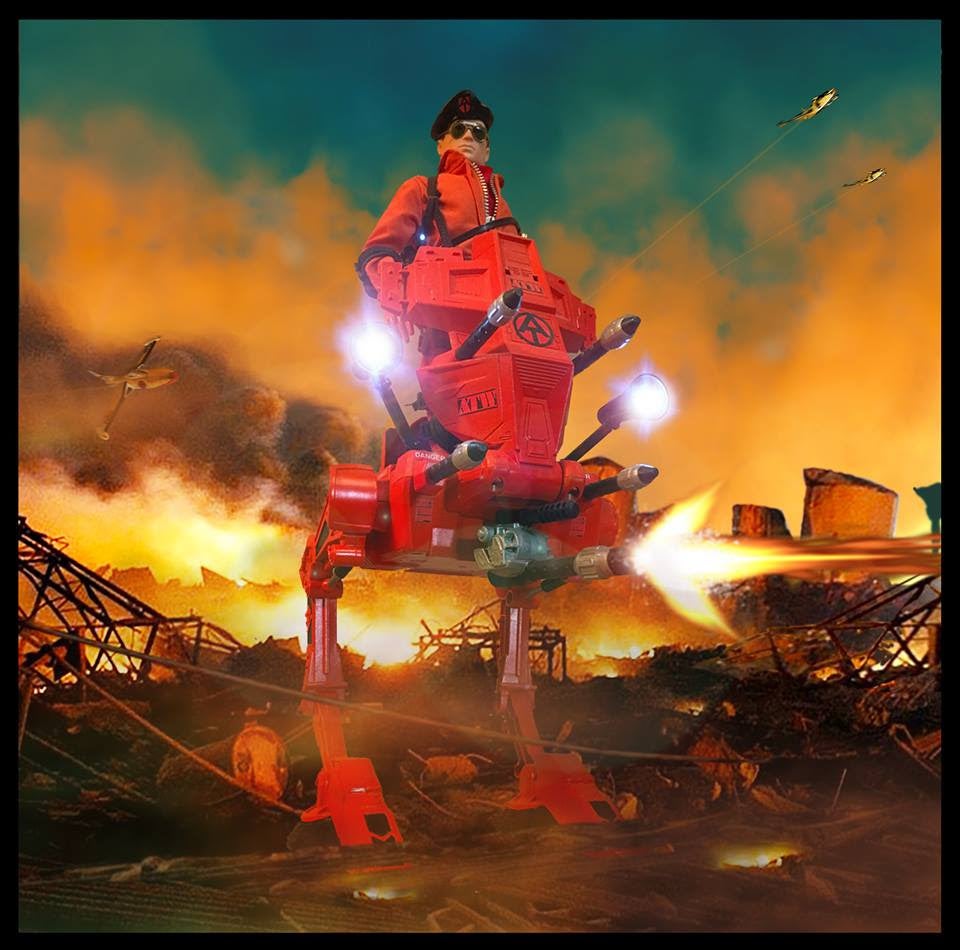 CUSTOM FIGURE OF THE WEEK
Adventure Team Commando Mech Division by Wayne Faucher
I installed some lights on my ATW, so I thought I'd make a new pic. Here, the Adventure Team Commando Mech Division moves in for clean up along with air support from some yellow AT Panther Jets. The concept for my Adventure Team Commando line was pretty simple: I wondered what G.I. Joe would have looked like if in 1970 Hasbro had created the Adventure Team as a paramilitary outfit, instead of strictly "adventure"…. So, instead of capturing absurdly small gorillas and equally diminutive aliens they actually battled real threats with deadly consequences. So far, I've designed eight pieces for the series. Take a look at my Action Figures and Toys photo album to see more ATC sets.
Click HERE for larger image.
---