With a new Jurassic World film coming out this year, one would think that dinosaurs would be all the rage. You would be wrong (although dino toys are far from extinct). Here are the top four trending toy themes we observed at Toy Fair 2018: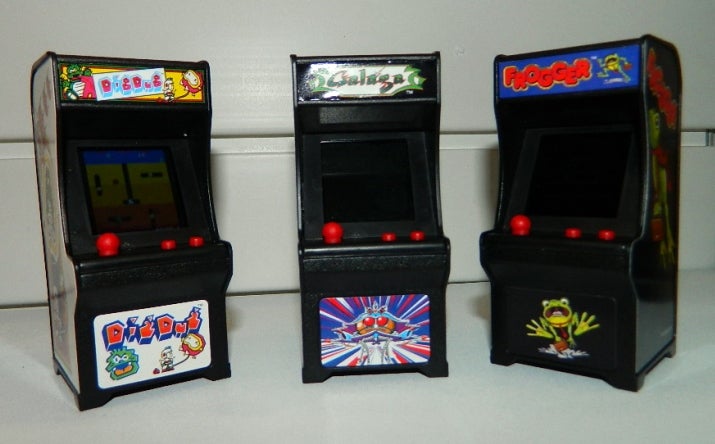 CLASSIC ARCADE GAMES: Good games never die. With the upcoming release of movies like Rampage and Ready Player One, Steven Spielberg's silver screen adaptation of Ernest Cline's 1980's love letter, Pac-Man fever has never been more rampant. Super Impulse and My Arcade has their palm-sized mini gaming cabinets, Arcade1Up has a line of roughly half-sized retro systems coming out, and Monogram is tapping the nostalgia with their series of popular 3D Foam Figure Key Rings. While I still have my fingers crossed that the success of Ready Player One results in a full blown 80's revival (only the best decade, ever), at least part of my youth is back in business.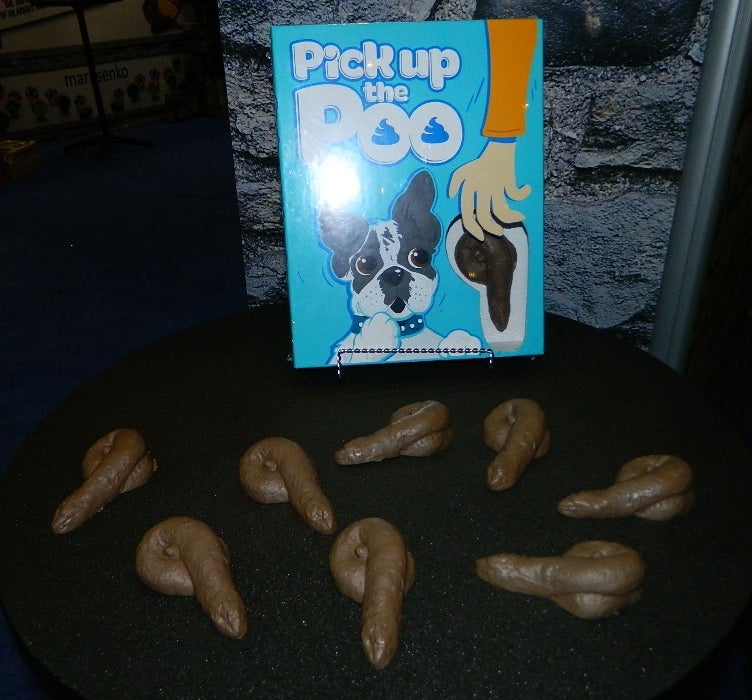 POOP: Arguably, there is nothing grosser than poop. It smells, it's messy, and it looks, quite literally, like crap. Kid's love it. No question, poop toys have been a thing for sometime, however I place blame on the Poop Emoji for amplifying poop's popularity at this year's Toy Fair. Poop games. Poop pencil toppers. Poop plush. Foul and disgusting, this is one toy trend that needs to be flushed pronto.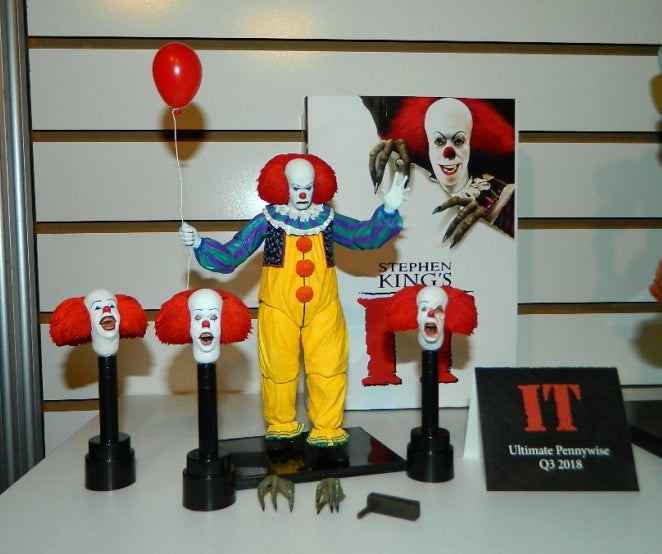 STEPHEN KING'S IT: Steven King is the opposite of poop. His novel IT isn't my favorite (The Stand takes that honor), but the 90's TV mini-series and recent film were pretty darn good. It's all about Pennywise the Clown, because let's face it, clowns are creepy. Whether you prefer Tim Curry's classic performance or Bill Skarsgård's jiggin' version, toys of both clowns were unveiled at Toy Fair. NECA leads the charge with detailed 7-inch action figures, while stylized mini versions are seeing release by Funko, The Loyal Subjects and Factory Entertainment. If detailed 1/6th scale clowns are your cup of tea, Quantum Mechanix has a Skarsgard Pennywise figure that'll knock your socks off. From nothing to something, Stephen King's IT is finally a collectible reality.
LUCHA LIBRE: This one took me aback. Nothing against Mexican wrestling, I think the sport is highly entertaining. Watching masked superhero-like athletes puts WWE's silly ringside antics to shame. But is Lucha Libre's appeal that global? Despite its apparent niche popularity, several companies are taking Lucha Libre to the figure aisle. Super 7 is coming out with a Legends of the Lucha Libre ReAction line. Playmobil has a Lucha Libre wrestler in an upcoming solo figure wave. A company that I can't name is also considering the theme for a series of colorful action figures next year. Will Lucha Libre be the next Star Wars? It's highly doubtful, but one thing is certain: like the sport, Lucha Libre will make for some fun collectibles.
---
Keep up with all the latest toy news by following Figures.com on Facebook and Twitter!
To buy action figures, take a look at Hobby Link Japan, BigBadToyStore.com, TheToySource.com, Toynk.com, BriansToys.com, ToyWiz.com, and EntertainmentEarth.com.