CLICK HERE TO SEE ALL OF THE COOL STUFF ON DISPLAY IN TOYNAMI'S NEW YORK TOY FAIR 2018 SHOWROOM!
Toynami always packs their New York Toy Fair showroom with cool currently available and upcoming collectibles, and in 2018 we jumped right in with one of my personal favorite properties: Robotech! The long-time license holder has more 1/100th scale Veritechs on the way featuring the new "Micronian Pilot" series with displayable boxes and the addition of two pilot figures to each Veritech – one sitting in the cockpit and the other standing. This will be a limited edition while Toynami continues to produce the standard Veritechs packaged with Fast Packs and Armor. Over in the world of MOSPEADA the Blue Legioss is getting a follow up release in red. But the truly big news is that Toynami is back to work on 4 inch scale Robotech action figures! We had seen early prototypes of these figures a couple years ago, and after an intense overhaul to make them look even better (with slightly less articulation) they're ready for primetime with a release scheduled later this year. The first wave consists of Rick Hunter, Max Sterling, Minmei, Roy Fokker, and Miriya Parino. Each pilot will come with two interchangeable head pieces, a helmet and a hair piece to swap out. As a lifelong fan of Robotech I couldn't be more excited for these, and they're going to be only $15 each!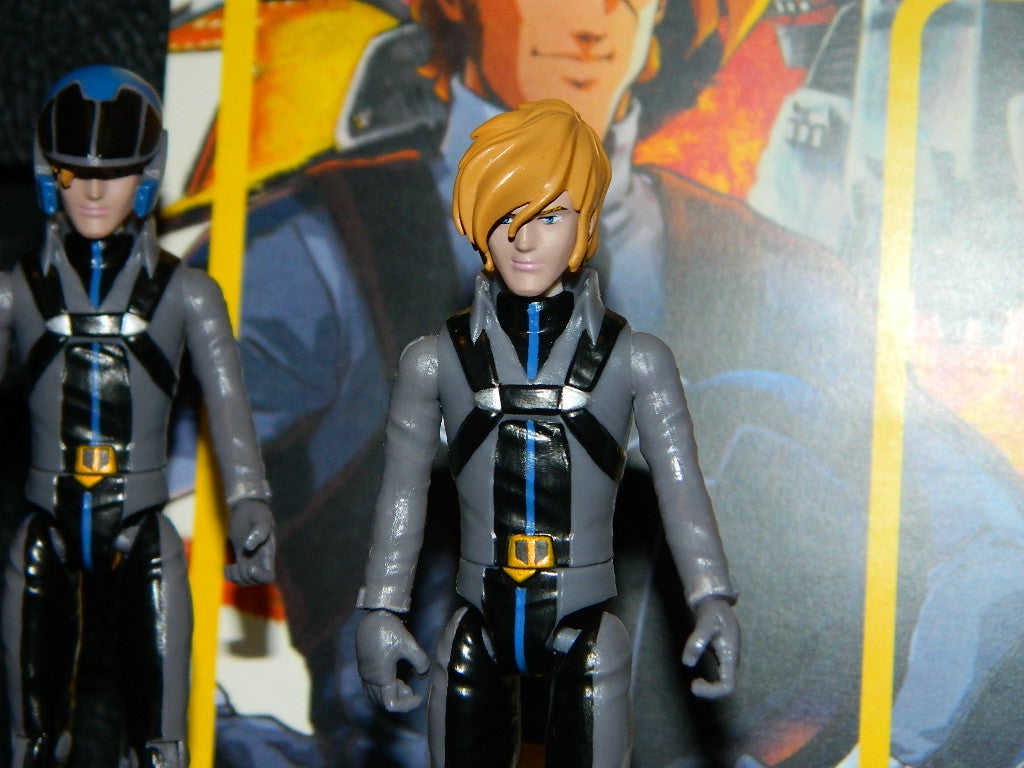 Naruto returns with an upgraded head in a new action figure line, with all new sculpts for his friends like Sasuke and window boxes like those we've seen with Robotech products; they'll retail for $20. An overall Viz Collection will offer mid-scale statues of Bleach and Naruto characters for $25 each.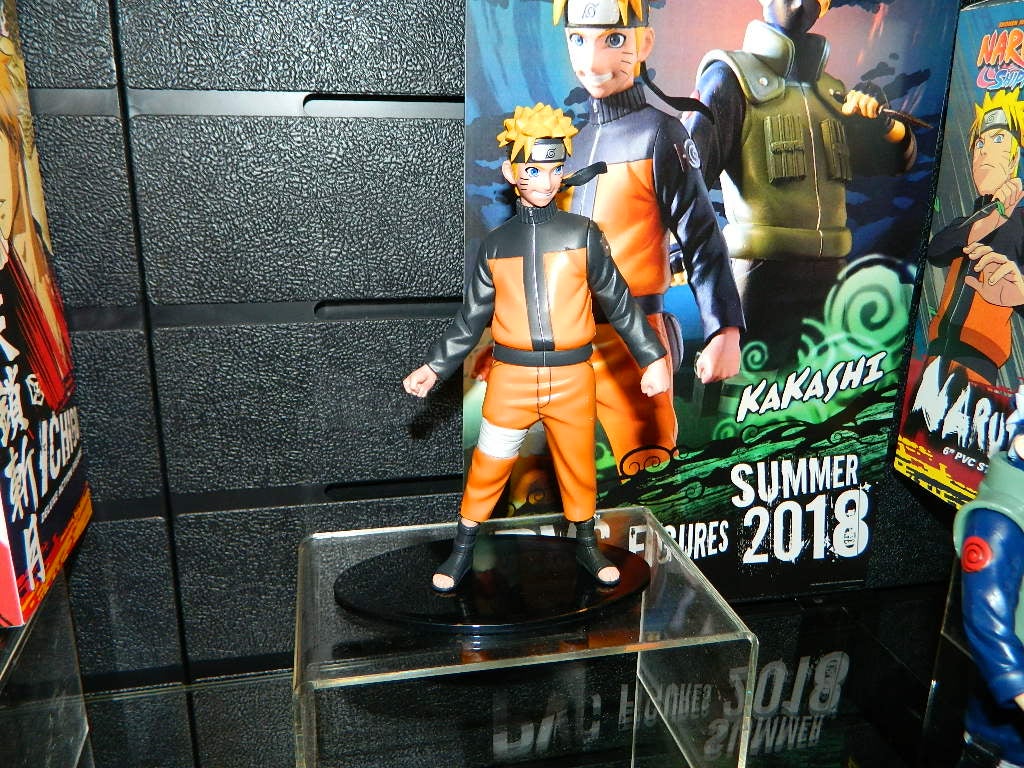 The stunning dystopian Acid Rain series continues to supply collectors with sci-fi soldiers, vehicles, and transforming mecha, in both 3 3/4 and 2.5 inch scales.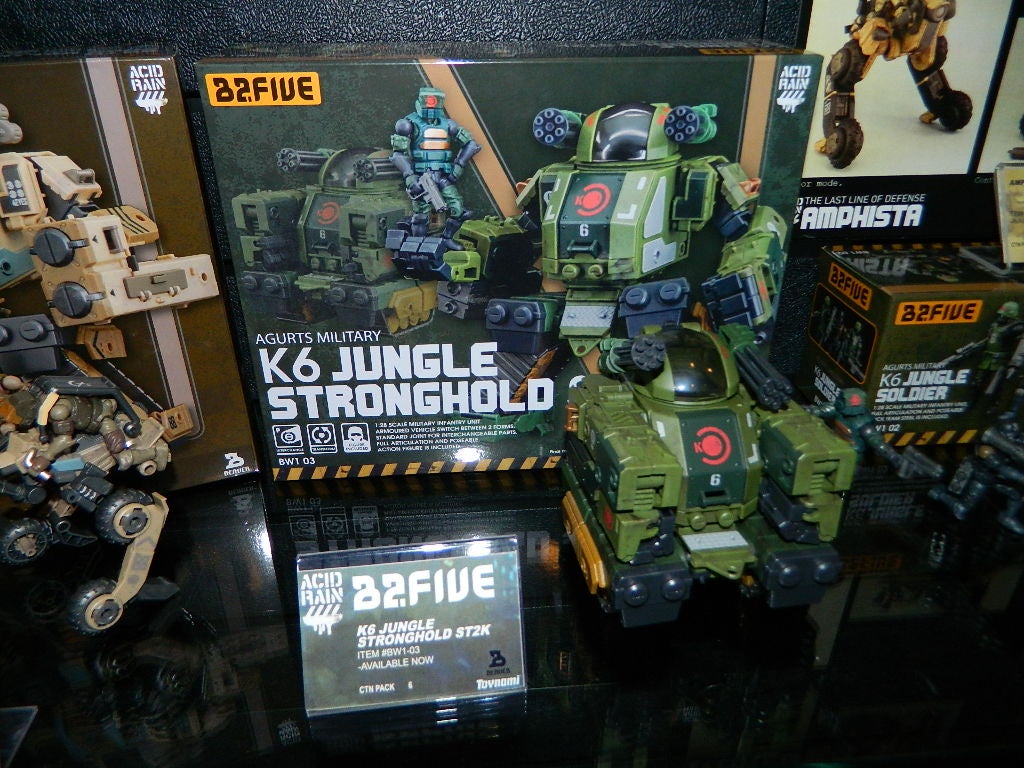 An in-house Toynami artist has created Miyo's Mystic Musings from which the company is unleashing two very different products. The vaguely Tribble-like puffballs with faces are cute until their gargantuan mouths open up (though they're still cute even then), and are called Quirkymonster Quiggly Puffs. Toynami is aiming for a Fall release of those, $20-$25 each. A line of small draconic figures are Burnt Embers, adorable monsters created when a burning log cracks open. These will be around $8-$10 in blind boxes.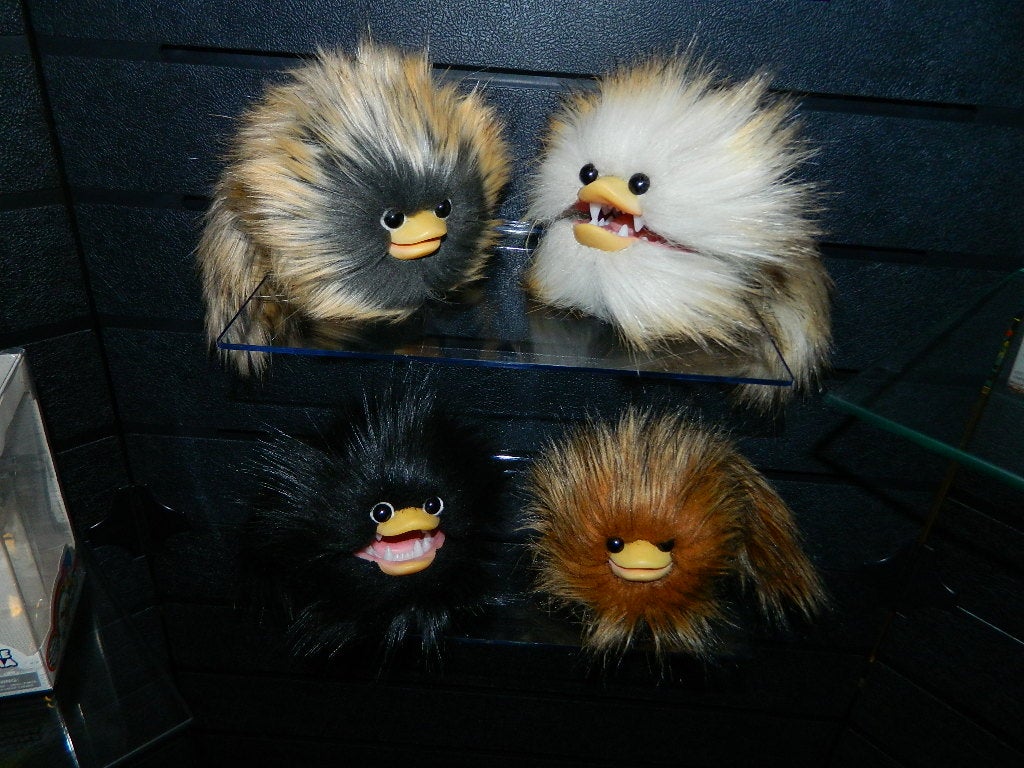 Also on hand were various products in the Tulipop, Hello Sanrio, and Sonic the Hedgehog lines, not to mention four of Toynami's sister companies' busts and maquettes including Guyver Dark Hero, Guyver Zoanoid, and the most amazing Friday the 13th Jason Voorhees presentation we've ever seen.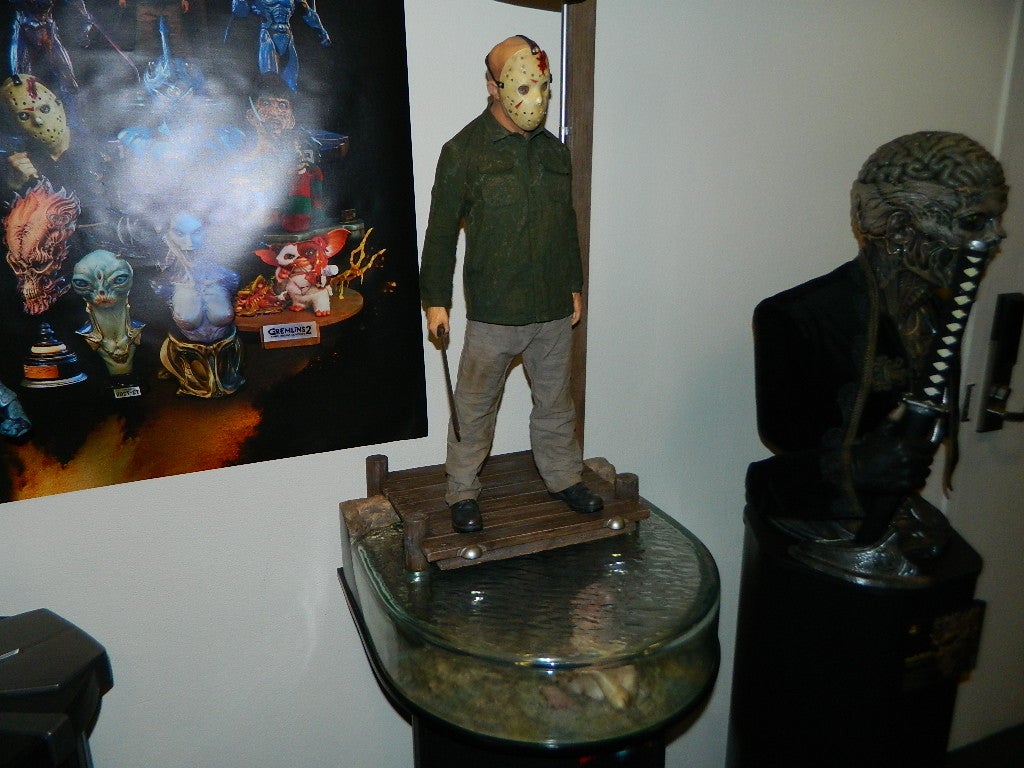 CLICK HERE TO SEE ALL OF THE COOL STUFF ON DISPLAY IN TOYNAMI'S NEW YORK TOY FAIR 2018 SHOWROOM!
– Scott Rubin
Keep up with all the latest toy news by following Figures.com on Facebook and Twitter!
To buy action figures, take a look at Hobby Link Japan, BigBadToyStore.com, TheToySource.com, Toynk.com, BriansToys.com, ToyWiz.com, and EntertainmentEarth.com.