CLICK HERE FOR OVER 140 PHOTOS FROM DIAMOND SELECT TOYS' NEW YORK TOY FAIR 2018 BOOTH!
The juggernaut known as Diamond Select Toys also has a massive New York Toy Fair booth packed with all manner of cool collectibles, and we've got a massive photo gallery to prove it (and there were even more items we weren't allowed to shoot!). You won't see any imagery, but we can report that DST is going full bore into John Wick with a John Wick 2 Gallery PVC statue capturing the anti-hero at the site of his Rome mission, a Select action figure of Wick from the first film, and a set of Mini-Mates. Similarly no photos but there are Mini-Mates coming capturing the characters of The Predator!
Click on the link at the top or bottom of this page to see the gallery where you can find out about:
Ghostbusters: The quest to build the firehouse has begun! Series 6-10 will come with the parts you need to build it including variant logos to mount on it from the different movies. Series 6 is out now and starts the Ghostbusters II line running through Series 8, while 9-10 will focus on the Real Ghostbusters cartoon. As usual the figures will be available in basic versions at Toys R Us without the diorama parts, while the deluxe versions with them will be at specialty stores. DST also showed an articulated Stay Puft Marshmallow Man action figure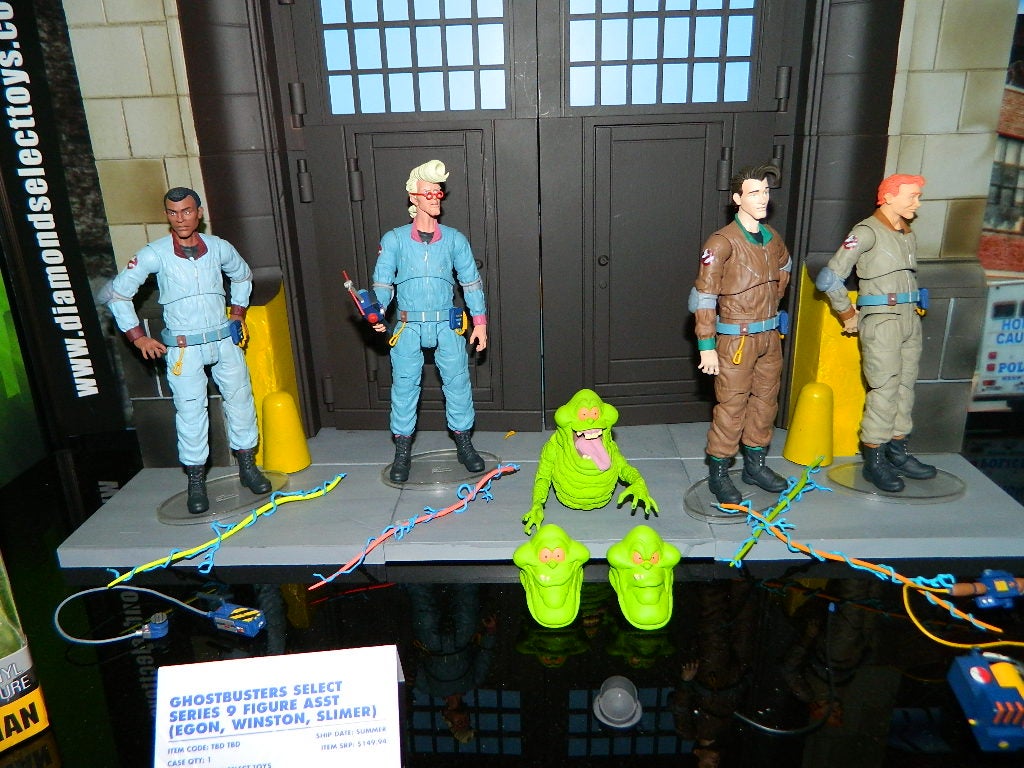 Pacific Rim Uprising: Jaegers and Kaiju are on the rampage with multiple series on the way this year, with basic Toys R Us versions light on additional parts and specialty store deluxe versions packed with alternate hands, weapons, and more. With Gipsy Avenger, Saber Athena, and Bracer Phoenix hitting stores now, series 2 will bring Guardian Bravo, Obsidian Fury, and Titan Redeemer, and series 3 November Ajax, Valor Omega, and a Jaeger/Kaiju hybrid drone (summer). Kaiju fans, DST has a vinyl monster coming this summer as well, a giant beast with 8 points of articulation ($45). But that's not all! There are also Pacific Rim blind box chibis in the works, though it's too early for more details on those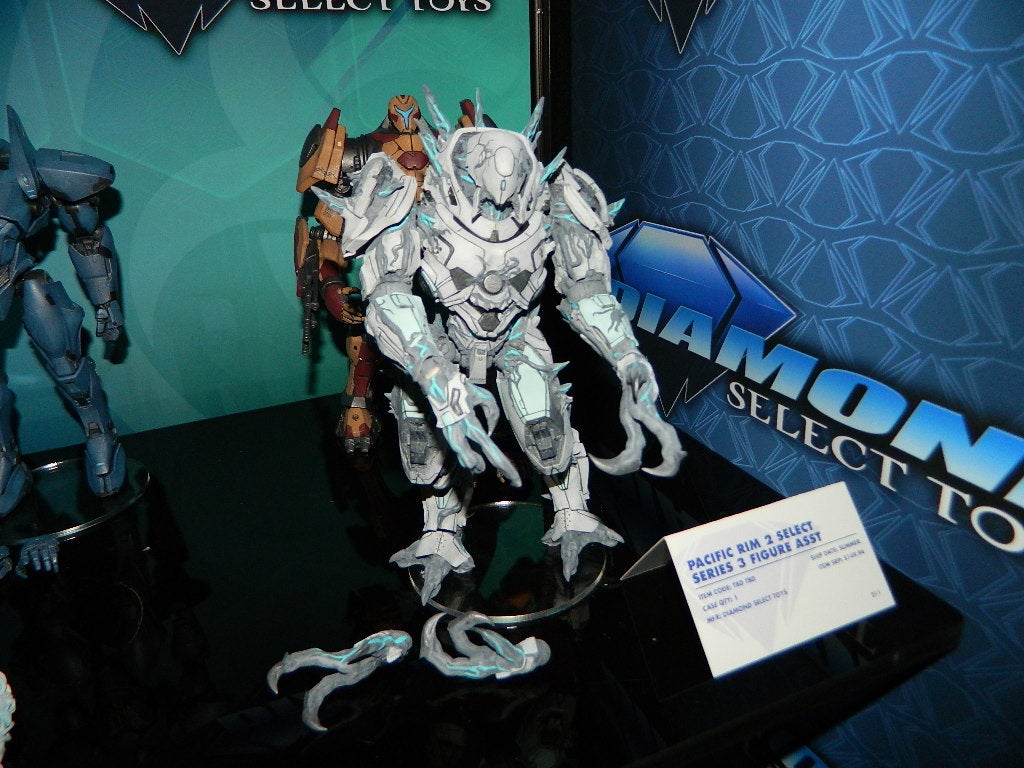 DC joins the Gallery with affordable $45 highly detailed PVC statues starting with a killer Joker (coming to Gamestop before other retailers) and then Green Lantern, Batman, Harley Quinn, Aquaman, Shazam, Supergirl, Superman, Flash, Green Arrow, and a second version of Harley. DC TV is in the mix here too with Flash, Green Arrow, and Supergirl, and so too the movies with a full series of Justice League heroes from that film. The Batman '66 bust series moves to unmasked humans with Bruce Wayne and Dick Grayson with iconic accessories (red phone, Shakespeare bust), and Alfred! Lastly DST is producing many DC Comics and DC TV Vinimates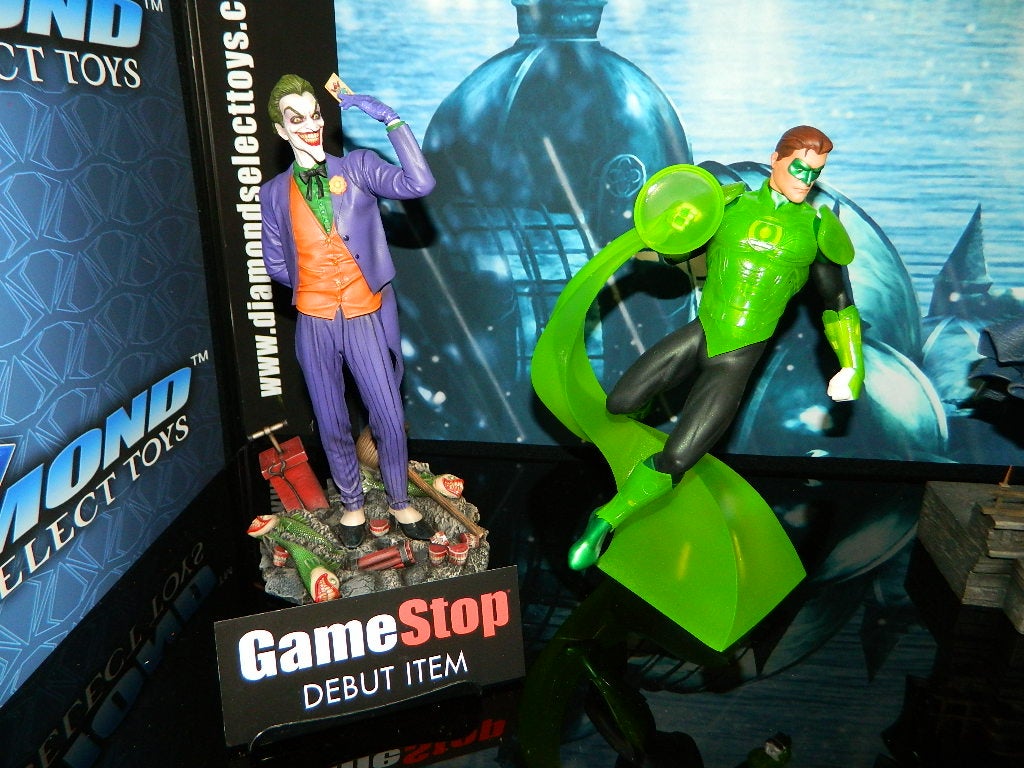 Kingdom Hearts: Select action figures in single and two-packs, Walgreens single packs featuring Timeless Sora, and Gamestop exclusives. You can collect all of your favorite characters as Vinimates, and more Minimates are coming to Toys R Us and specialty stores along with a deluxe Sora and Lightcycle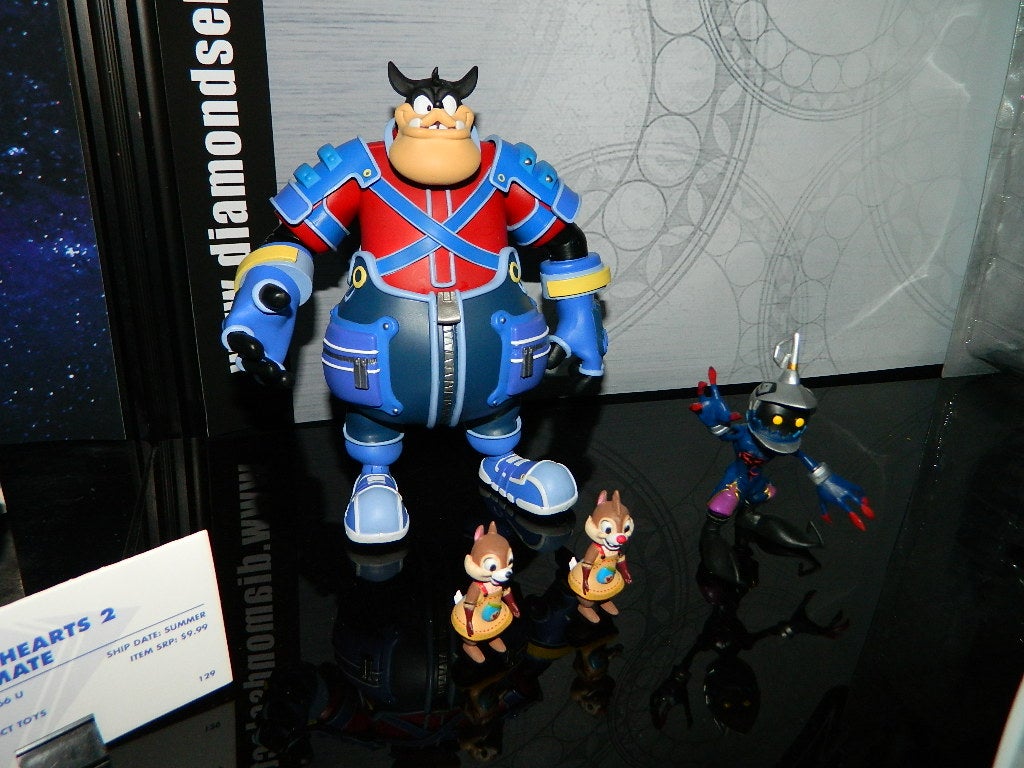 Sonic the Hedgehog: mini-mates, PVC Gallery statues, mini figures with collect and connect racetrack pieces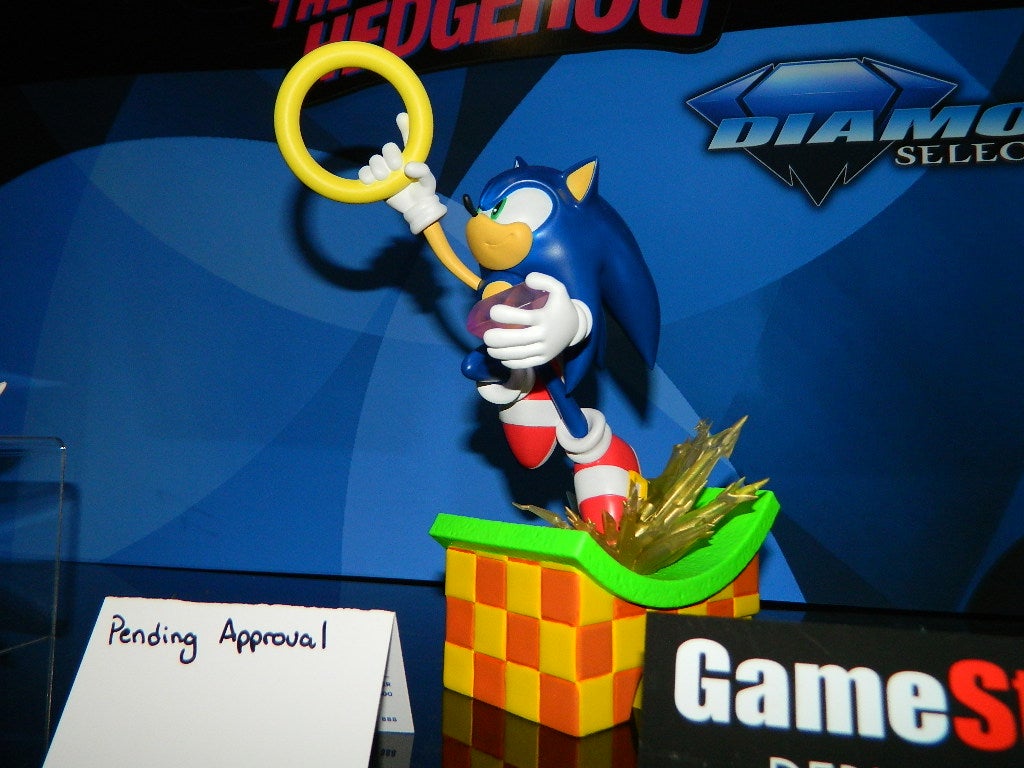 Star Trek: A couple electronic Enterprises were on display, and we learned that the Reliant has been bumped in the schedule but IS STILL COMING. There are also more Select action figures on the way featuring a Borg and two more that have yet to be revealed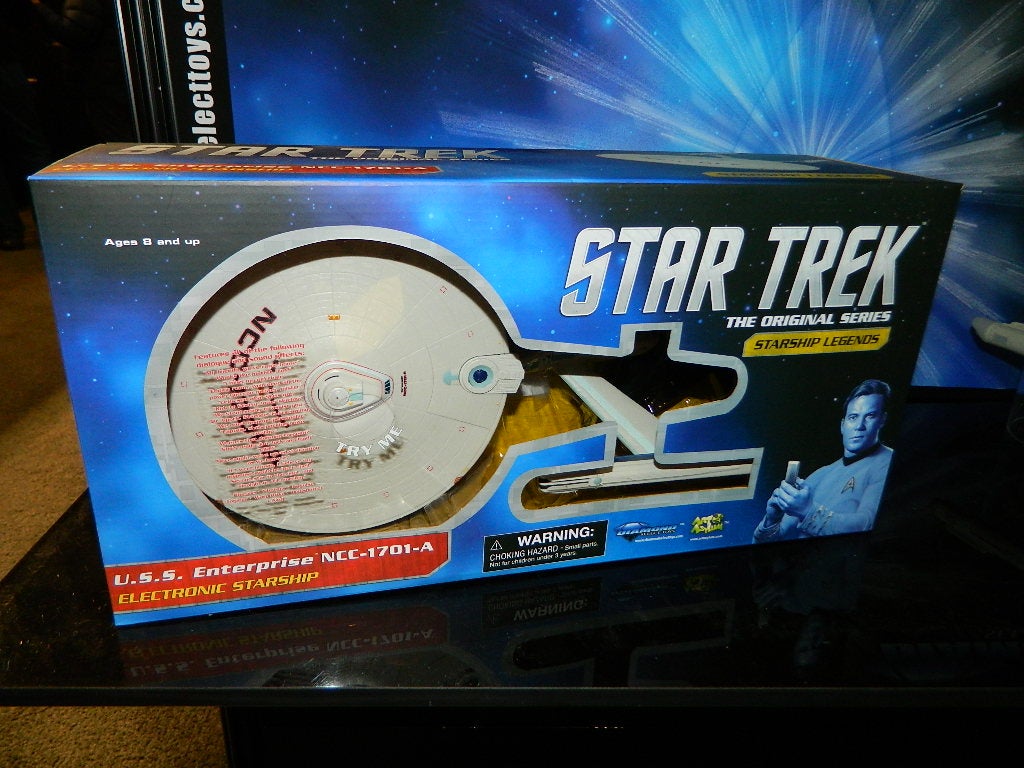 Marvel: Mini-Mates series 75 features the Defenders and more, with a collect and connect Quake. Series 76 is Maximum Carnage and collect and connects Shriek. Movie Select figures up next are Thor from Thor: Ragnarok (March) and Black Panther (summer), while Beast is the next comic book X-Men figure with a part of the Danger Room. Lots of upcoming Gallery PVC Statues were on hand, many already solicited, including Thanos coming to Gamestop, Black Cat, Deadpool, Rogue, and a super cool Eddie Brock being taken over by the Venom symbiote. The Premiere line is growing with Deadpool, Cable, and Domino which can be displayed together thanks to interlocking bases, as well as Magneto with an interchangeable head and Elektra. Lastly, Black Panther gets a stunning Milestone resin statue with a huge base ($200)
Nightmare Before Christmas: New dolls are coming with a slight price increase to $75-80 but tons of additional accessories and items, while Select series 5 and 6 figures (coming at Halloween and Christmas respectively) come with bonus parts to make the gift-making tables/sled path. With the silver anniversary of the film DST is also going to offer more Mini-Mates and new 10 inch cloth-dressed action figures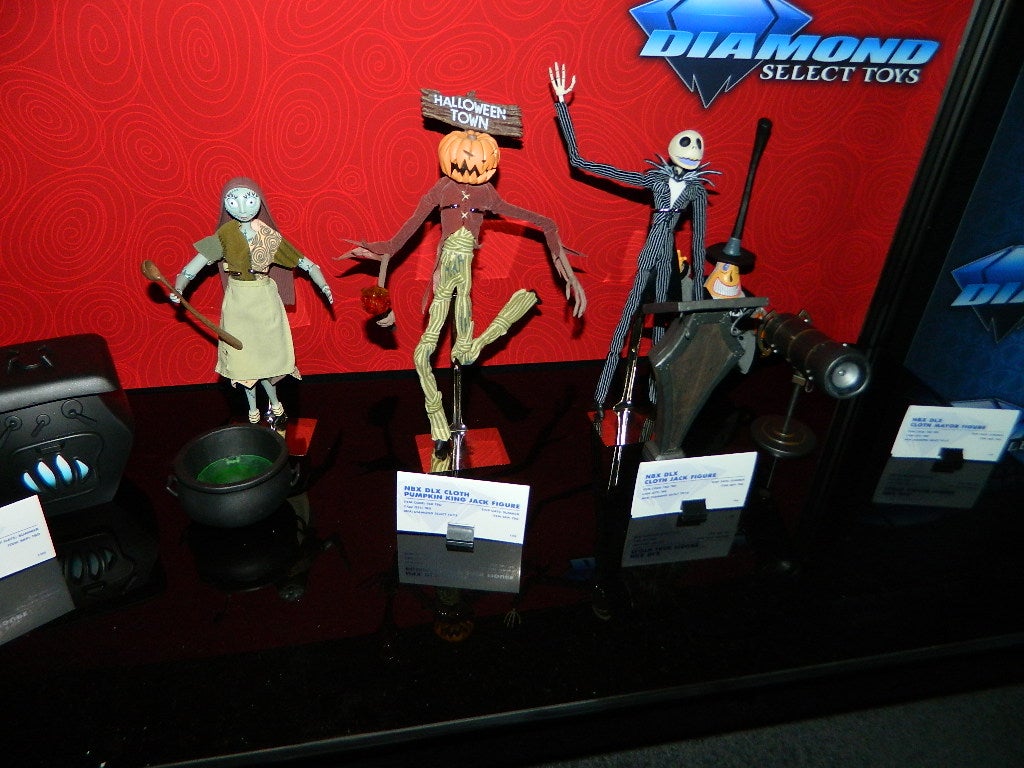 CLICK HERE FOR OVER 140 PHOTOS FROM DIAMOND SELECT TOYS' NEW YORK TOY FAIR 2018 BOOTH!
– Scott Rubin
Keep up with all the latest toy news by following Figures.com on Facebook and Twitter!
To buy action figures, take a look at Hobby Link Japan, BigBadToyStore.com, TheToySource.com, Toynk.com, BriansToys.com, ToyWiz.com, and EntertainmentEarth.com.