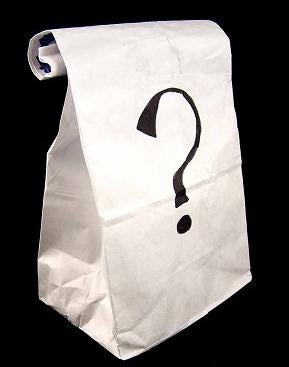 NEWS FROM THE FRONT
Like surprises? Then check out our new Classic Collection Bargain Bags! 10 pieces per bag. Includes an assortment of items based on the bag's theme (Headgear, Footwear, Uniforms) May also include 1990's HOF and Timeless Collection parts. For $10.99 a bag, it's worth the gamble!
Click HERE to check em out!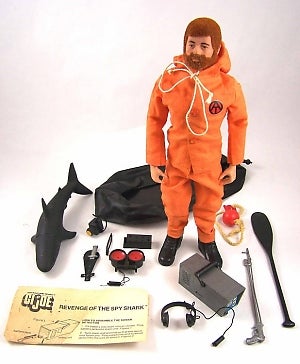 BLAST FROM THE PAST
Adventure Team Revenge of the Spy Shark Figure Set
Vintage Adventure Team Revenge of the Spy Shark. This includes: Sea Adventurer with hard hands (has blue spot on side of head, eyebrow rub), Orange cotton hooded parka with AT decal and matching orange pants, Short black boots, Black raft, Black paddle, Sonar unit with headset, Scanner and battery pack, Buoy with flag and rope, Box camera, Silver speargun, Knife and scabbard (no elastic), Black Spy Shark, and C5 (torn) instruction sheet.

WEEKLY SPECIAL
PREDATOR SUPER SALE – 20% Off All In Stock Predator Figures!
Click HERE for details.
Offer Expires: November 22nd, 2017 at 6:00 pm (central). Cannot be combined with any other special or discounted pricing. Sorry – No Backorders or Rainchecks.
---
NEW PRODUCTS ANNOUNCED!
INCOMING!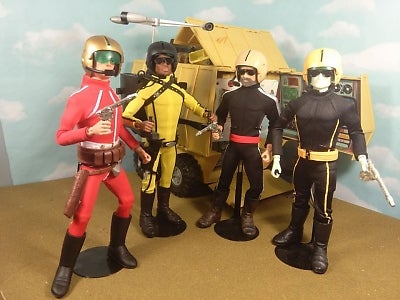 CUSTOM FIGURE OF THE WEEK
Falcon-Style Joes by James Peacock
For larger picture, click HERE.
---