Half-Human, Half-Dragon, the four-armed Goro is Warrior Prince of the Shokan people, and with a 500-year dynasty, the longest-reigning undefeated Mortal Kombat Grand Champion of all time.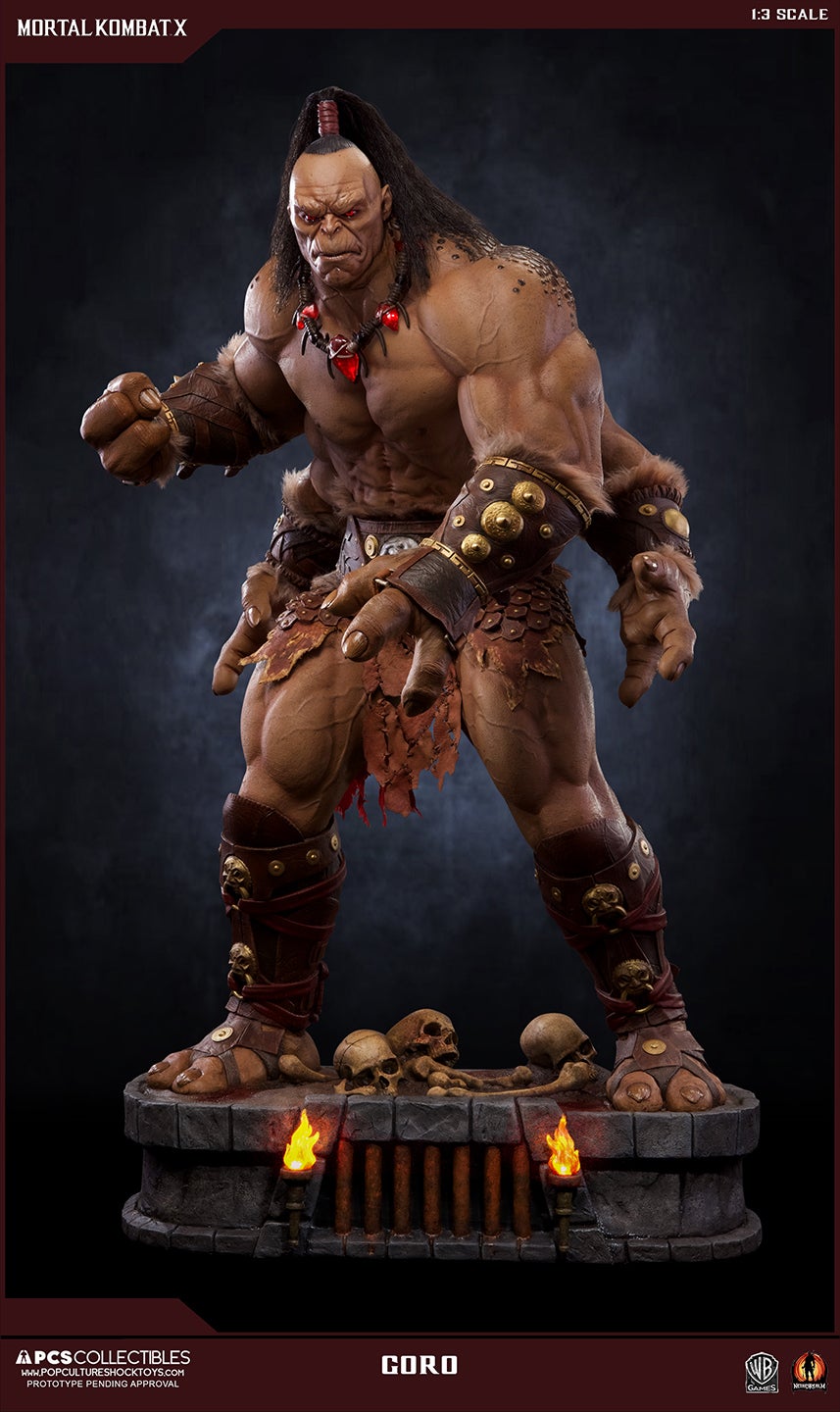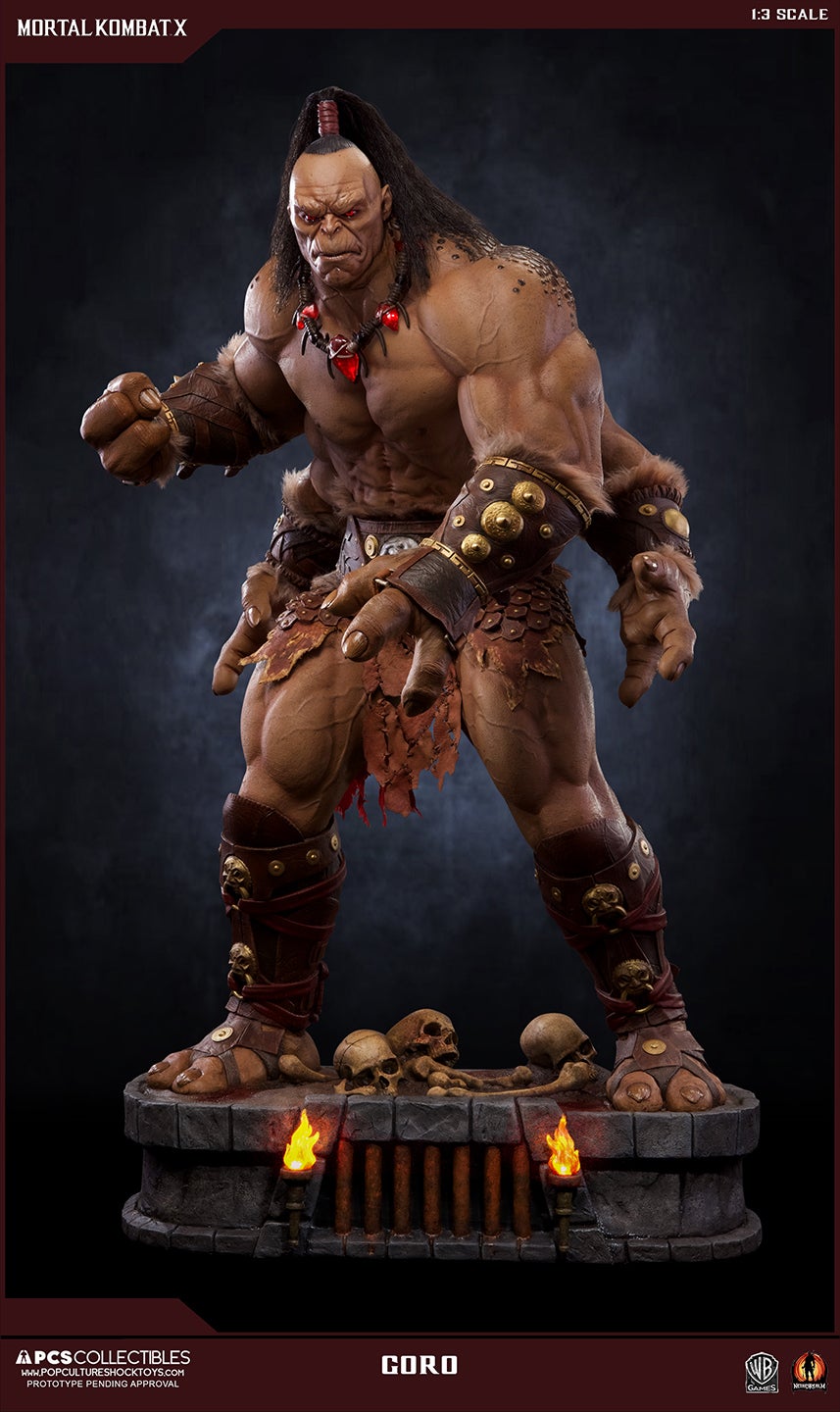 is proud to present the very first 1:3 scale Goro statue ever attempted, a museum piece worthy of display in a museum, both of a Prince and befitting one.
Standing almost 3' tall, he will loom large over any room, casting lesser statues into darkness beneath his formidable shadow. Based on his modern appearance in Mortal Kombat X, PCS has spared no expense, exalting the piece with accoutrements like the royalty he is.
While the beautifully-rendered details — vein-popping muscles, hand-painted fingernails and back moles so realistic you'll want to check him for skin cancer — sell Goro the Monster, the mixed media elements — from the real hair flowing down his trademark topknot to the flocked fur on his barbarian bracers, bejeweled talon necklace and leathery loincloth — sell Goro the Monarch. Perched mightily atop a hand-sculpted base of bones and skulls, the flickering LED torches light up, giving his eyes, jewel stones and gold decorative features a sparkle that dare you to turn your eyes away. As in the games, he is Goro without weakness.
A Limited Edition PCS Exclusive, Outworld's nightmare is every Kollector's dream, the likes of which only 150 people worldwide will ever own.
Mortal Kombat GORO 1:3 Scale Statue
– Available only at popcultureshocktoys.com
– 35″ (89cm) H
– Limited to 150 pieces
– SRP $1399.99
– Estimated ship date 2nd Qtr 2018
[gallery_bank type="images" format="masonry" title="true" desc="false" responsive="true" display="all" sort_by="random" animation_effect="bounce" album_title="true" album_id="589″]
Toy Fair 2017 coverage brought to you by Global Holdings, distributor of fine collectibles.
To buy action figures, take a look at MHToyShop, Hobby Link Japan, BigBadToyStore.com, TheToySource.com, Toynk.com, BriansToys.com, ToyWiz.com, and EntertainmentEarth.com.