'Tis the season for cool toys! Whether you're shopping for yourself or that special someone, the following companies and retailers have you covered with the holiday's hottest collectibles!


There's nothing better than having figures from all your favorite licenses delivered to your doorstep through Eaglemoss' subscription services. But did you know that you don't have to subscribe in order to get the figures you want? Through the Eaglemoss Shop, collectors can get tons of cool characters individually, including fan-favorites like Negan from AMC's The Walking Dead ($19.96) and the Batmobile from the Classic '66 Batman TV Series ($18.85).
While Eagelmoss' small figurines are fun to amass, sometimes you need something BIGGER to get your fandom across. With their new Star Trek XL series, Eaglemoss does just that, with the USS Enterprise NCC-1701 ($71.20) measuring twice as long as the subscription ship – a whopping 11-inches of die-cast replica. Aliens and Doctor Who are also receiving the deluxe treatment, with the new 12″ Glow-In-The-Dark Xenomorph ($142.45) and Mega Bronze Dalek ($112.45) being two must-have examples.
For the collector that has everything, Eaglemoss' exquisite 32-piece chess sets are a gift like no other. Battle for Middle-earth ($396) with fantastic Lord of the Rings characters or duke it out with all your favorite Marvel characters ($495) in the ultimate superheroes versus villains face-off.


The Force is strong with Brian's Toys! Your premier destination for Star Wars collectibles, Brian's Toys carries all the latest and greatest action figures and play sets, to stunning replica helmets and lightsabers.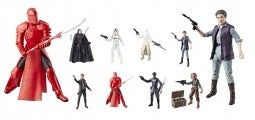 For action figures, no collection is complete without Hasbro's new 6″ Star Wars Black Series. With a focus on the newest film, The Last Jedi, Wave 13 introduces collectors to several new characters, including an awesome Elite Praetorian Guard and Finn in First Order Disguise, along with returning favorites, such as an Imperial Snowtrooper and AT-AT Driver. Grab 'em individually or together as a set of 8!
For the more discerning Star Wars collector, you don't get any more authentic than eFX Collectibles' Darth Vader (Episode IV) PCR Helmet and Hasbro's The Force Awakens Kylo Ren Force FX Lightsaber. Both high-end replicas feature screen accurate details, such as the 2-tone black and gunmetal paint scheme on Vader's helmet and the die-cast metal parts on Kylo's saber, which makes it look and feel like the real thing!
AMC's The Walking Dead is off to a great start this season, with Rick and the gang finally getting some much deserved payback on Negan. If you haven't been following the series, you've been missing out on over seven years of much-watch TV. Sure, the show has had some lows, but The Walking Dead's incredible cast keeps us coming back for more.
Royal Bobbles, known in the industry for their quality 8″ resin bobbleheads, has tapped this amazing cast of characters for a new assortment of Walking Dead bobbleheads. As seen on the Talking Dead, this premium series features beloved human survivors, including group leader Rick Grimes, fan-favorite Daryl Dixon (if Daryl dies, we riot!), katana-swinging Michonne, the late great Glenn Rhee, resilient Carol, and the group's new big bad, Negan with his barbed wire baseball bat "Lucille". Royal Bobbles absolutely nails each character's appearance and attributes, my absolute favorite being Carol's depiction from Season 5: sweet and loving with plate of cookies in hand, but cautious and lethal with a knife hidden behind her back! Look for these in stores now, including Amazon and select toy retailers, priced at $29.95 each.


BigBadToyStore lives up to its name by carrying the biggest selection of the baddest toys around. further proof is in the BIG toys they offer, including the massive 11-inch tall Dragon Ball S.H.Figuarts Shenron ($99.99) complete with blast effects and display stand to hold him, one of the original G1 'coneheads' Transformers Masterpiece MP-11NT Thrust ($129.99), and Hot Toys' 1/6th scale Punisher ($234.99), the very same Marvel vigilante seen in Netflix's Daredevil season 2 and recently released solo series. Jon Bernthal nails the part as Frank Castle and this figure nails the actor's likeness.
BBTS also specializes in oversea imports, such as Ori Toys' 1/18th scale Acid Rain series. Check out the new Flame Trooper ($32.99). The weathering effects on these figures is amazing. Convention exclusives? Big Bad has those too, such as the San Diego Comic-Con Exclusive Suicide Squad Multiverse Joker & Panda 2-Pack ($24.99), complete with Batman Mask. Another popular set from a "Galaxy, Far, Far Away" is the new Star Wars 6″  Black Series X-34 Landspeeder ($64.99). Lightyears more detailed than anything fans have received before, this iconic hovering ride even includes a 6″ Luke Skywalker figure. The Jedi-to-be comes decked out for the desert world of Tatooine, complete with pancho, hat, Macrobinoculars, and blaster rifle.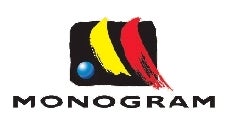 If you're looking for affordable, quality collectibles to show off your fandom, Monogram is for you. The company specializes in a variety of collectible formats, including pewter key rings, character mugs, mini PVC figures and vinyl bust banks. Two recent examples include a pewter key ring of Thor's Hammer Mjölnir  from Marvel's blockbuster Thor: Ragnarok and a vinyl bust bank of the Black Panther, ahead of it theatrical February release!
Monogram's claim to fame, however, is their huge collection of 3D Foam Key Rings. These blind bagged collectibles are all the rage, with chibi-style characters cute as a button. Look for assortments based on all the hottest movies, such as DC's recently released Justice League and new anime collection featuring Naruto Shippuden!


While you can get all of today's hottest toys at Toynk (like this awesome Batman: The Animated Series Batmobile Bank, $23.99), some of their best sellers are unique items that your can't get anywhere else! Current examples include their exclusive Resident Evil T-Virus/ G-Vaccine Prop Replica Set ($53.99, read my review HERE) and officially licensed Doctor Strange Eye of Agamotto Replica Necklace ($63.99, review HERE)!
Toynk's Mystery Boxes, ever popular at conventions, have made their way online as value-priced bundles… with the mystery removed! The Overwatch Gift Box ($44) packs $65 worth of great Overwatch collectibles, including a fleece blanket, 11oz mug starring the game's lineup of heroes, keychain, logo lanyard, and even an Overwatch Air Freshener to keep your game room smelling sweet. Even the box it all comes in is collectible, resembling a Loot Box from the game!


"If it's hot, it's here!" ToyWiz lives up to their tagline by carrying a large selection of today's hottest collectibles. Hasbro's new Transformers Power of the Primes? Check. Collectibles from Netflix's hit series Stranger Things? Check. Funko's new Teen Titans Go! Pop? Check. Not sure what to get this holiday season? Check out their Stocking Stuffers and Great Gift Ideas! And if you want to save a little cash (who doesn't!), be sure and join ToyWiz's newsletter for weekly 5% off discount codes!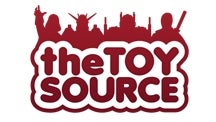 "Why go to the store when you can go to The Source!" The Toy Source specializes in oversea imports, primarily their huge selection of Takara Tomy and third party Transformers, as well as hot S.H.Figuarts figures from Bandai. Don't forget to take advantage of FREE SHIPPING on all U.S. orders over $150!