Jazwares was at Toy Fair showing off numerous licensed collectibles. However, no photography was permitted. All we have are a handful of press photos for Roblox and lots of notes on what fans can expect this year. Read on…
ROBLOX
I had never heard of it, but evidently Roblox is a big deal. According to the Jazwares press description:
Roblox is the largest social platform for play that allows kids to imagine, create, and play together in immersive 3D worlds. Over 22 million user-generated online games have been produced on the Roblox platform with over 48 million players visiting Roblox every month to create adventures, play games, roleplay, and learn with friends in a familyfriendly environment.
Hitting retail now are Roblox mystery packs ($3.99 each, 40 different characters to collect), single packs ($6.99 each, 6 core characters), 2 figure play set Game Packs ($12.99, Pizza Place and High School), and 6-packs ($19.99). Every figure and play set is fully functional and comes equipped with a code that will unlock one related item online, redeemed through: www.Roblox.com.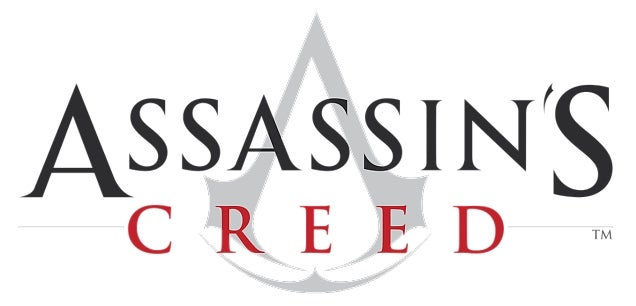 ASSASSIN'S CREED
We have received many 6-7 inch Assassin's Creed action figures from NECA and McFarlane over the years, but Jazwares will be releasing a new 4-inch scale series in 2017. Expect all the usual suspects to see release, including Altair, Ezio, etc. Fully articulated, the figures will be sold individually and as a deluxe packs.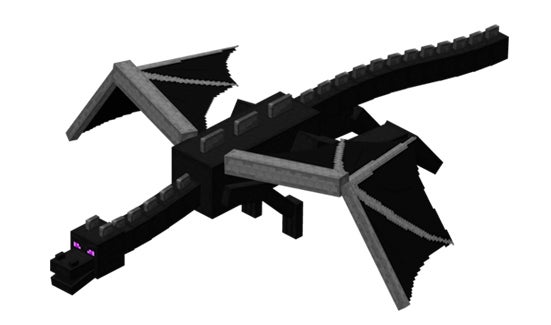 MINECRAFT
After a hiatus for a couple years, Jazware's Minecraft figure series is back with some new releases. Series 3 kicked off earlier this year with Wave 1 and will continue with the following new figures:
Series 3, Wave 2 (Spring release): Steve in Leather Armor, Alex in Iron Armor, Squid, Winter Skeleton, and Chicken Jockey.
Series 3, Wave 3 (Summer release): Alex w/ Boat, Steven in Golden Armor, Blaze, Zombie Villager, Skeleton in Leather Armor.
Series 3, Wave 4 (Fall release): Alex a/ Elytra Wings , Alex w/ Llama, Steve in Chain Armor, Librarian, Evoker, Killer Bunny, Stray.
Fall will see the release of Biome Play Packs; play sets that can be stacked and connected. Look for The Nether and Birch Forest.
Bosses: That's right Minecraft figure fans, the big beasties of the game will be debuting later this year! On display was the Ender Dragon, which looked just like the big fella pictured above. Each Boss figure will carry an SRP of $29.99.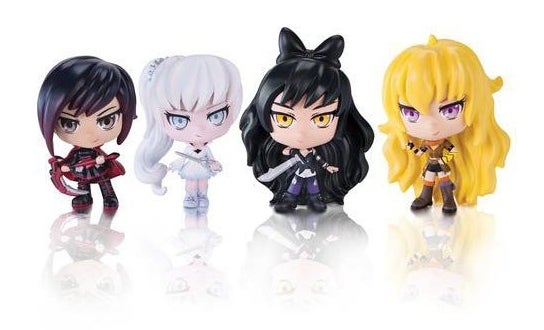 RWBY
The animated Rooster Teeth series will receive 6-inch action figures featuring 18 points of articulation. Look for two waves starring Ruby, Weiss, Blake and Yang ; each wave to feature the gang in different outfits. Also be on the look out for 6″ plush and blind boxed character keychains. An assortment of vinyl figures (pictured above) is on the market now.
Roblox
---
Toy Fair 2017 coverage brought to you by Global Holdings, distributor of fine collectibles.
To buy action figures, take a look at MHToyShop, Hobby Link Japan, BigBadToyStore.com, TheToySource.com, Toynk.com, BriansToys.com, ToyWiz.com, and EntertainmentEarth.com.