Premium Collectibles Studio presents the Mega Man Zero and Zero Deluxe 1:4 Scale Statues.
The Zero Deluxe 1:4 Scale Statue measures 30" tall and 18" wide as the iconic hero stands within Dr. Wily's construction capsule. This detailed statue showcases Zero's unique build as mechanical arms finalize his diagnostics in this hi-tech chamber. The capsule's red base lights, reflecting off his unarmored gunmetal gray limbs and metallic red and yellow armor. His helmeted head features his signature blonde hair, and the statue comes with two expressions — one active, determined face and a portrait with closed eyes to reflect his capsule stasis. Green and blue accents as well as a "Z" shoulder emblem complete Zero's intricate robotic look.
Infiltrate Sigma's fortress and take down the Mavericks once and for all! Bring home the Zero Deluxe 1:4 Scale Statue by Premium Collectibles Studio for your collection today.
Also available as a stand-alone Collectors Edition statue that includes Zero on a museum-style black base.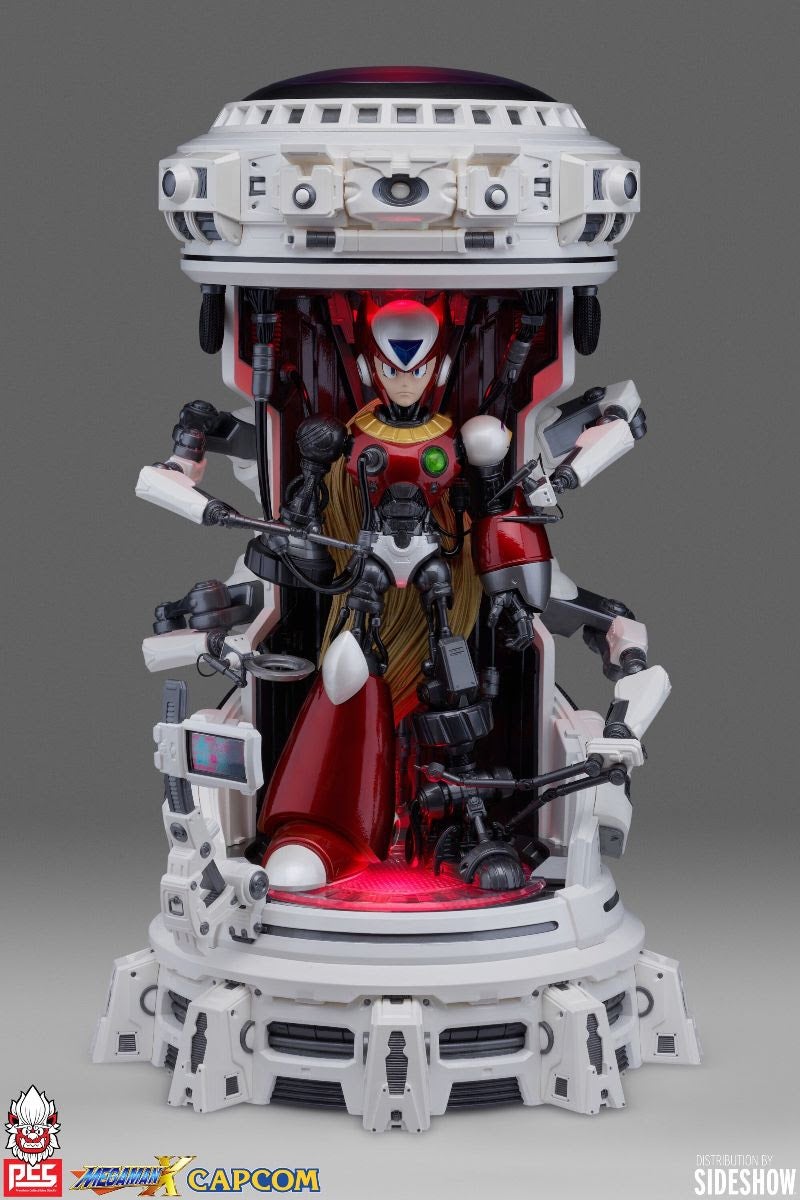 ZERO – 1:4 SCALE STATUE – DELUXE VERSION
– Retail price : $1540
– Approx Dims: 30″H x 18'W x 21″D
– Est Ship Date: Mar – May 2023
– Edition Size : 300
Includes :
Fully Sculpted Statue
Highly Detailed Capsule Base
Swap-Out Closed-Eyes Portrait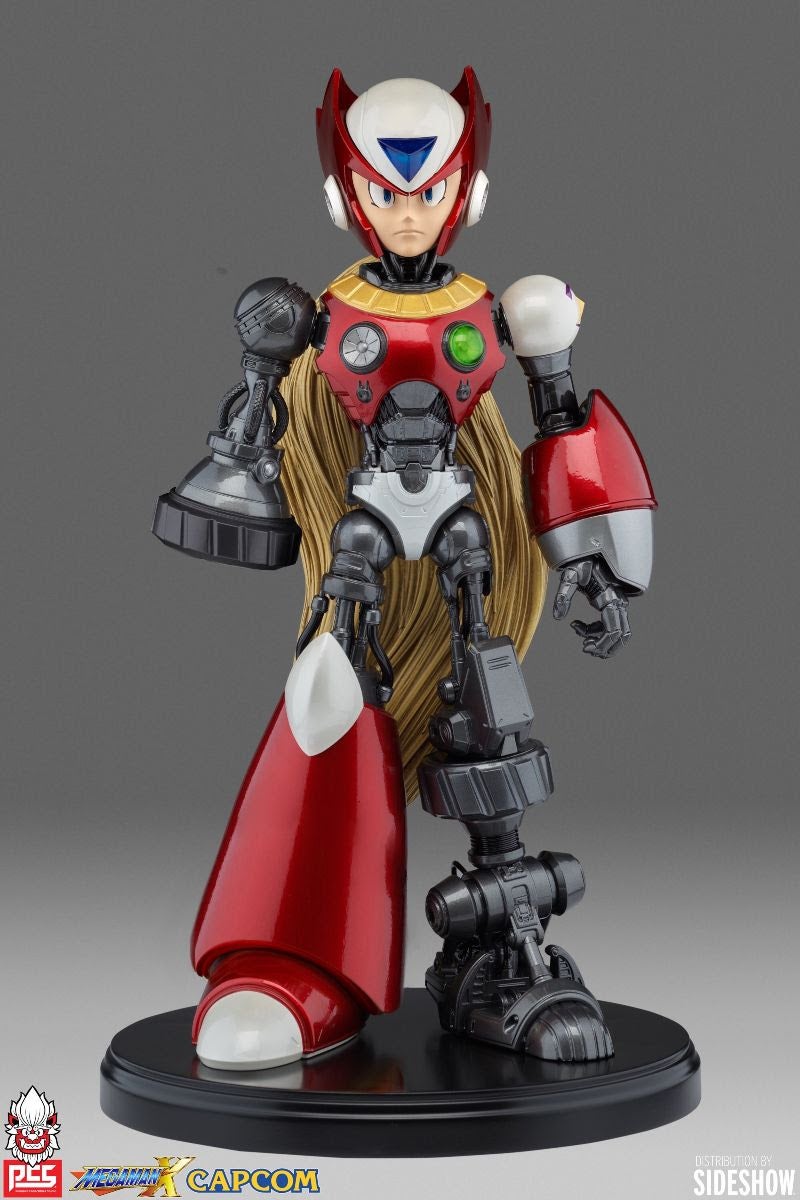 ZERO – 1:4 SCALE STATUE
– Retail price : $740
– Approx Dims 18″H x 10″W x 8″D
– Est Ship Date: Mar – May 2023
– Edition Size : 600
Includes :
Fully Sculpted Statue
Museum Style Base
---