"The Zerg are nature in all her fury." – Private Maren Ayers
Evolved to rule the skies, the Swarm's aerial siege unit is making its way to your gaming den with the Starcraft: Zerg Brood Lord Replica, brought to you exclusively by Blizzard Entertainment and Dark Horse Direct!
This ship is approximately 15 inches long by 15 inches wide, stands 10 inches in total height, with a body thickness of 4 inches, and is made from polyresin. It also includes a metal display post to hover over a sturdy Zerg Swarm base. This Brood Lord will make you feel as if a batch of broodlings are about to be spawned!
The StarCraft: Zerg Brood Lord Replica is available to pre-order now through direct.darkhorse.com priced at $349.99. Expected to Ship to Customers: November 2022 – January 2023.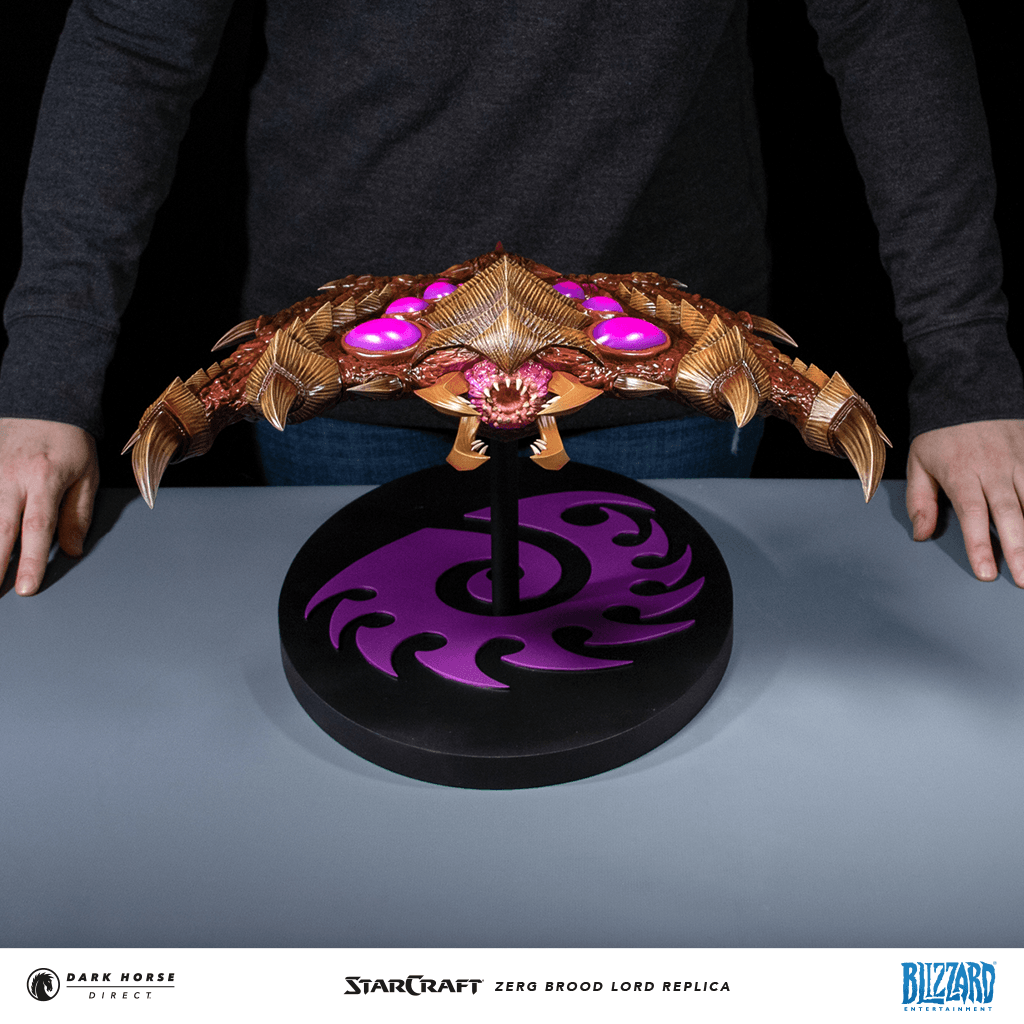 ---