NECA shares an update on their Teenage Mutant Ninja Turtles Ace Duck and Mutagen Man 2-Pack. Based on the classic TMNT cartoon, this set is shipping soon! Scroll on for details and new photos.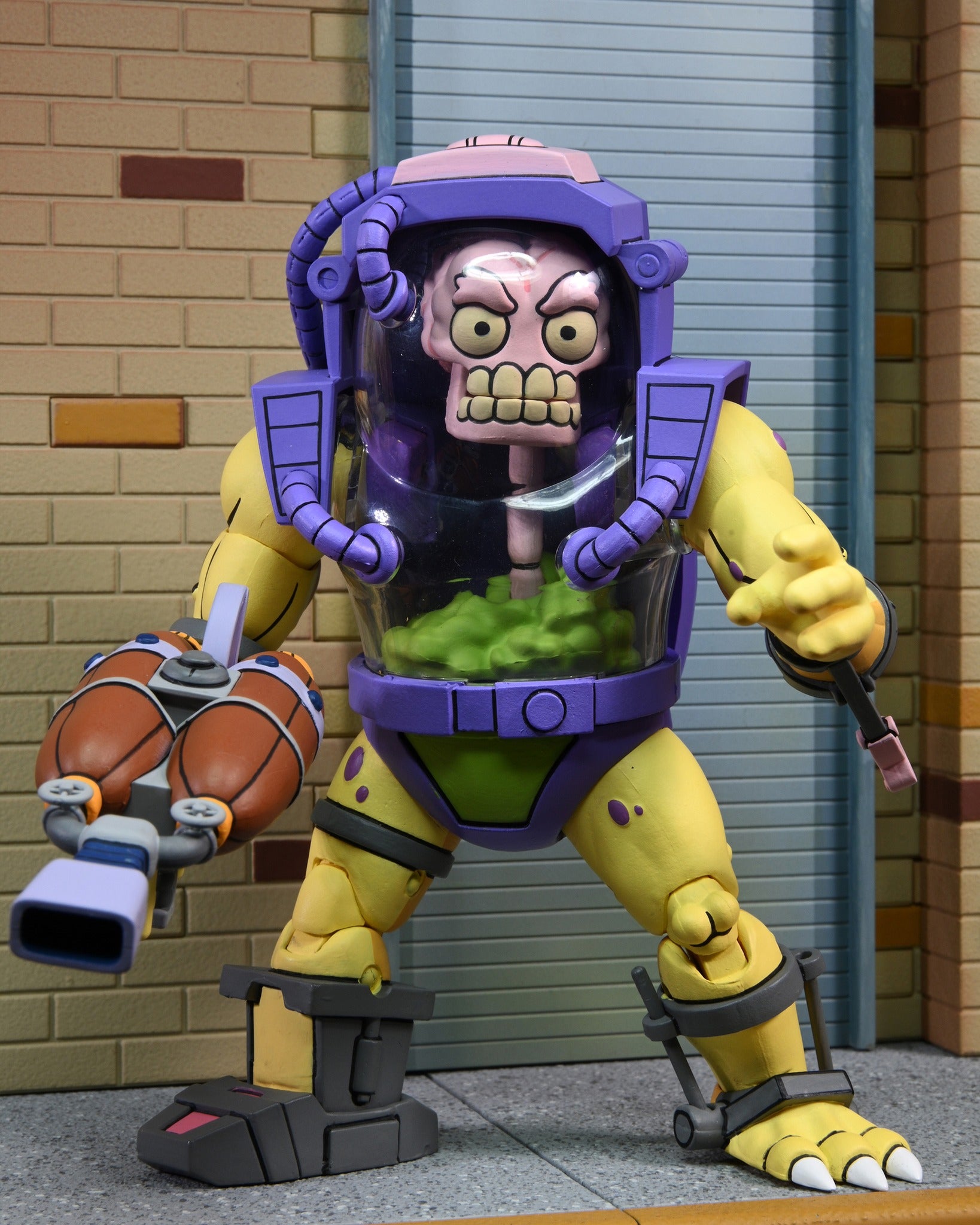 Clumsy delivery man Seymour Gutz accidentally stumbles upon Shredder's secret lab and falls into a tank of ooze, becoming Mutagen Man. Will he ever regain his human form, and will he be friend or foe to the Turtles? Mutagen Man comes with swappable face, tank and weapon accessories.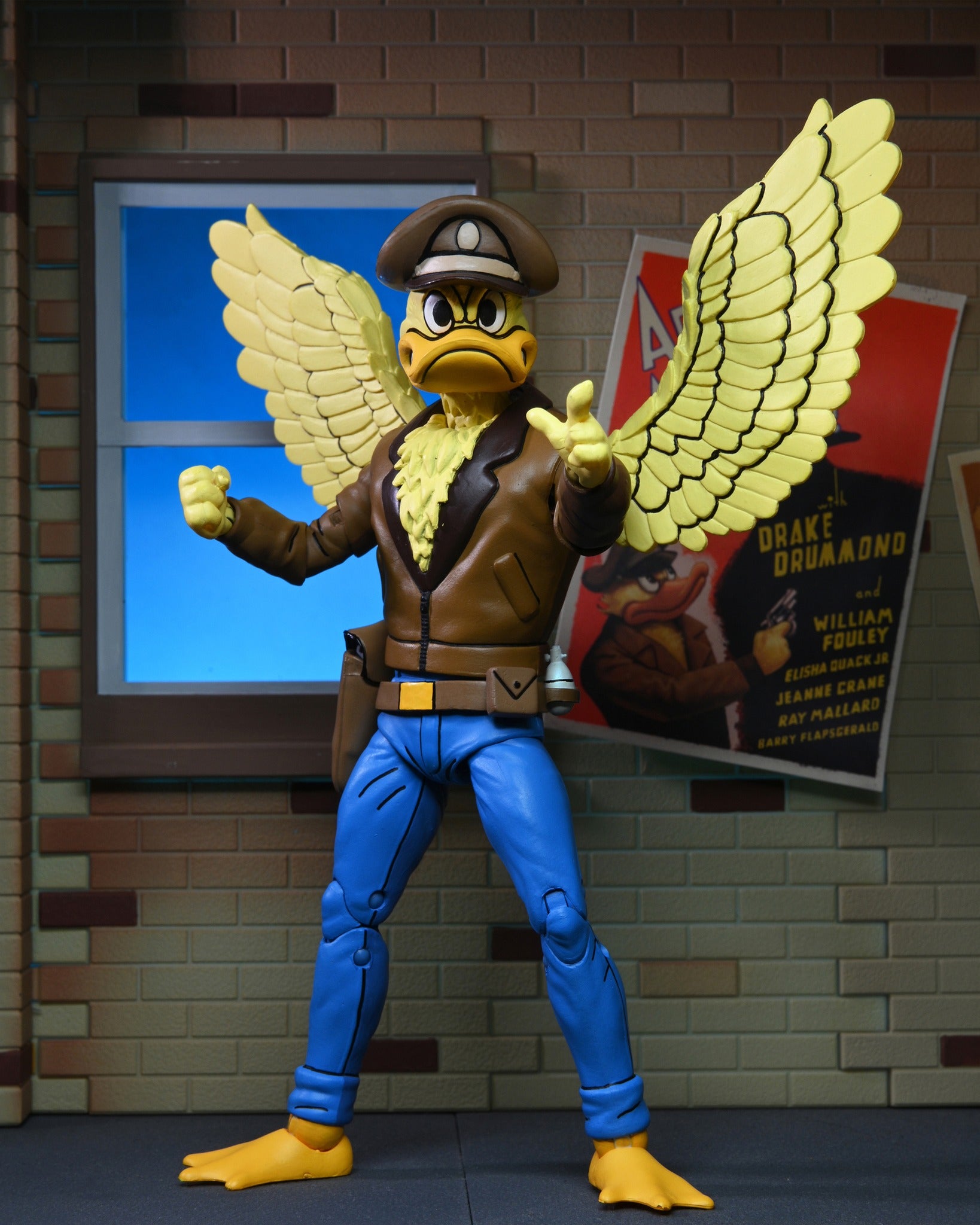 When the Turtles need a break from all the action, they check out a film festival starring Ace Duck, the aerodynamic adventurer! Ace comes with wings, two service pistols, pilot's cap, VHS tape, film reel, and alternate head.
---