The Universal Monsters are classic horror and cinema staples and it would be frightful if Super7 didn't bring you more!
The newest Universal Monsters ReAction figures bring to life more of the classic characters that lit up the silver screen: The Monster and Ygor from Son of Frankenstein, Ardeth Bey from The Mummy, and Quasimodo from The Hunchback of Notre Dame.
Featuring cardbacks with classic monster style artwork by Ed Repka, these new figures are priced at $18 each.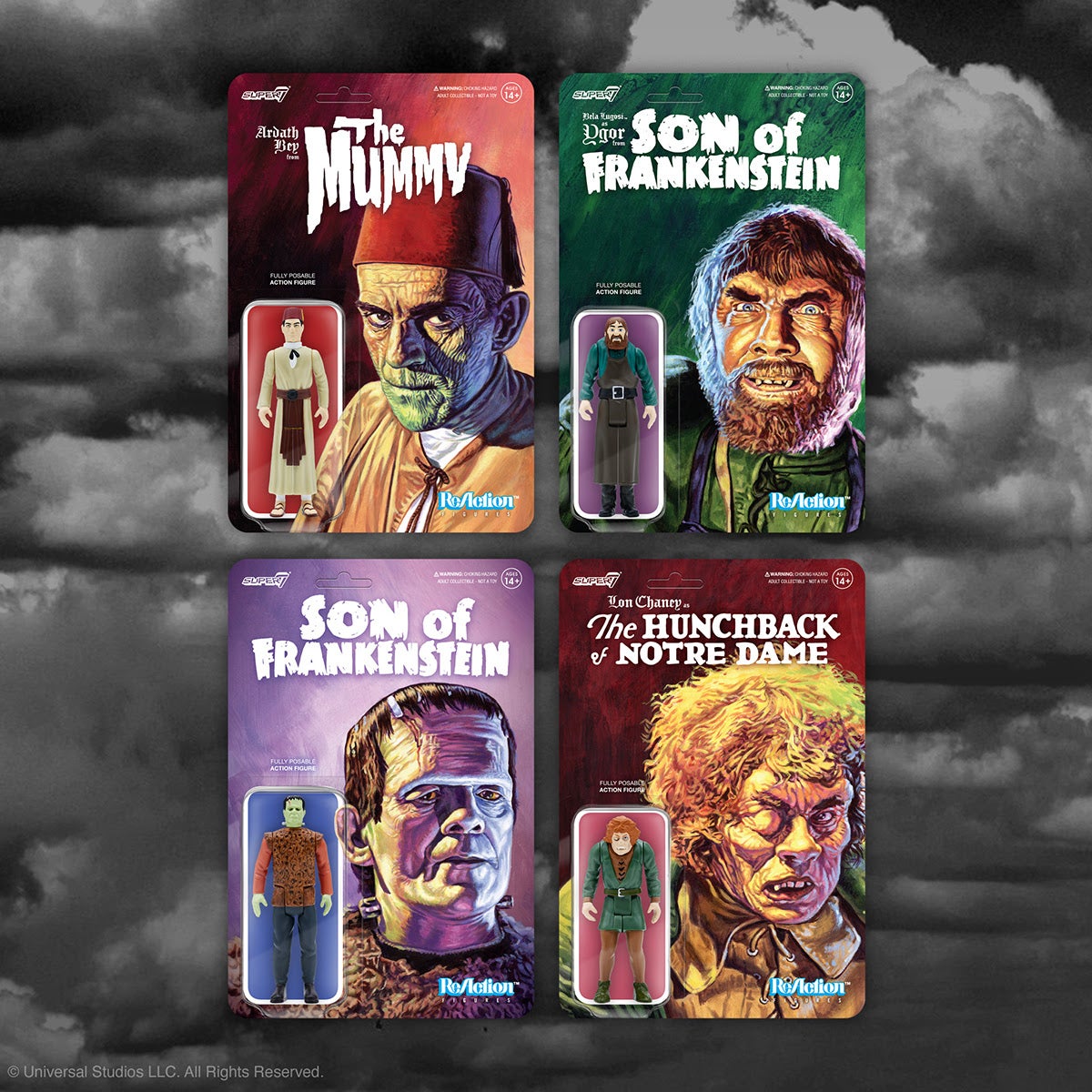 ---