NECA shares a look at the final packaging for their upcoming Teenage Mutant Ninja Turtles The Catwoman From Channel 6 Box Set. First announced back in July with NECA's San Diego Comic-Con Panel (HERE), this deluxe figure set includes four action figures (Catwoman April, Irma, Burne, Vernon) and accessories galore: 2 studio lights, 2 video cameras, boom mic, headset, camera bag, bowl of turtle soup, spoon, "Hunky Reporter" photo, Tiffany photo, cat, toy mouse, mutant turtle Burne, mutant turtle Vernon, alternate blindfolded Vernon head, alternate angry Burne head, interchangeable Were-Rat Irma arms and head, and interchangeable hands!
The deluxe box packaging features the Channel 6 skyscraper and includes a newsroom backdrop perfect for posing your figures!
NECA states that these Comic-Con bundles will begin shipping soon, with the 4-pack hitting Targets this holiday season!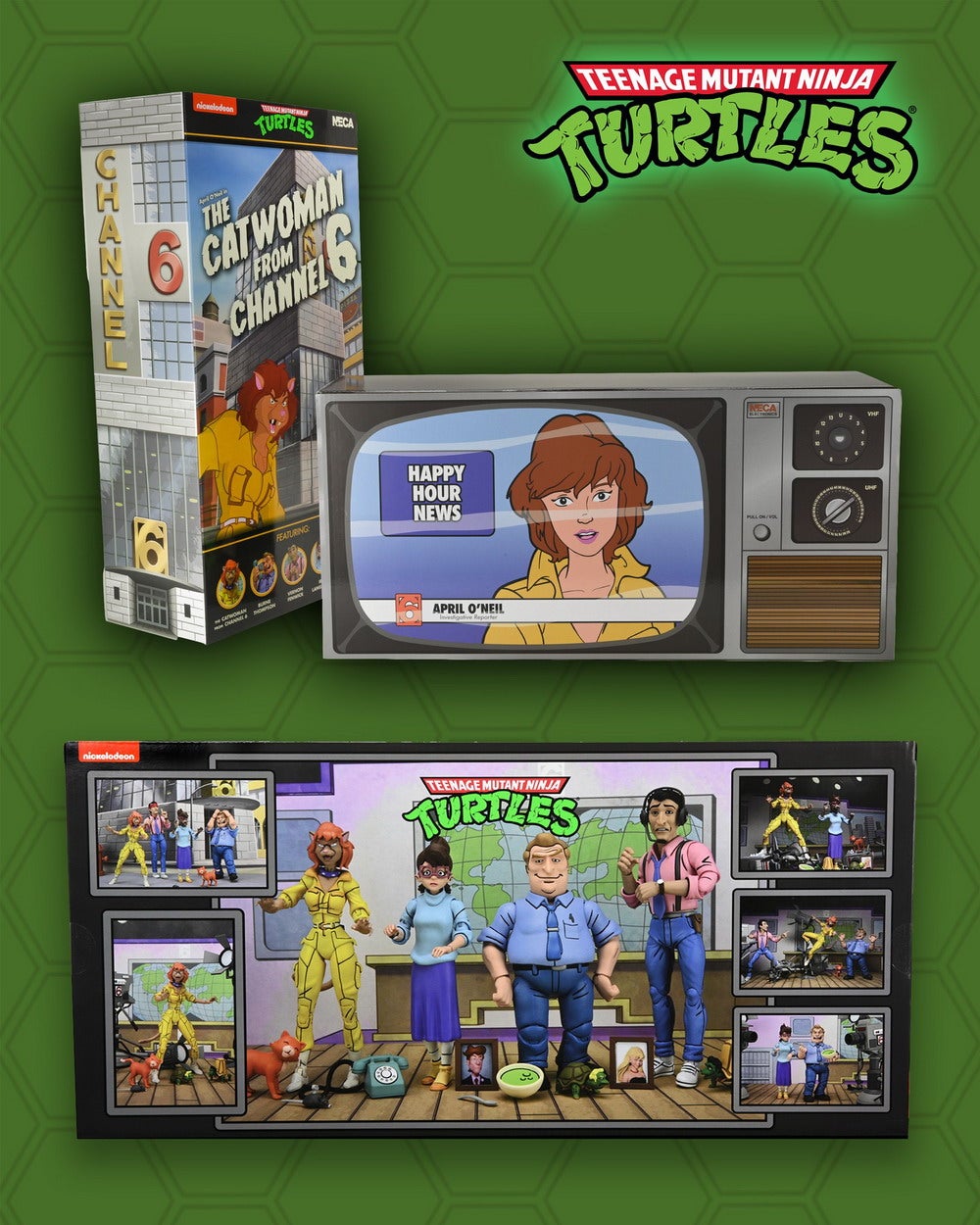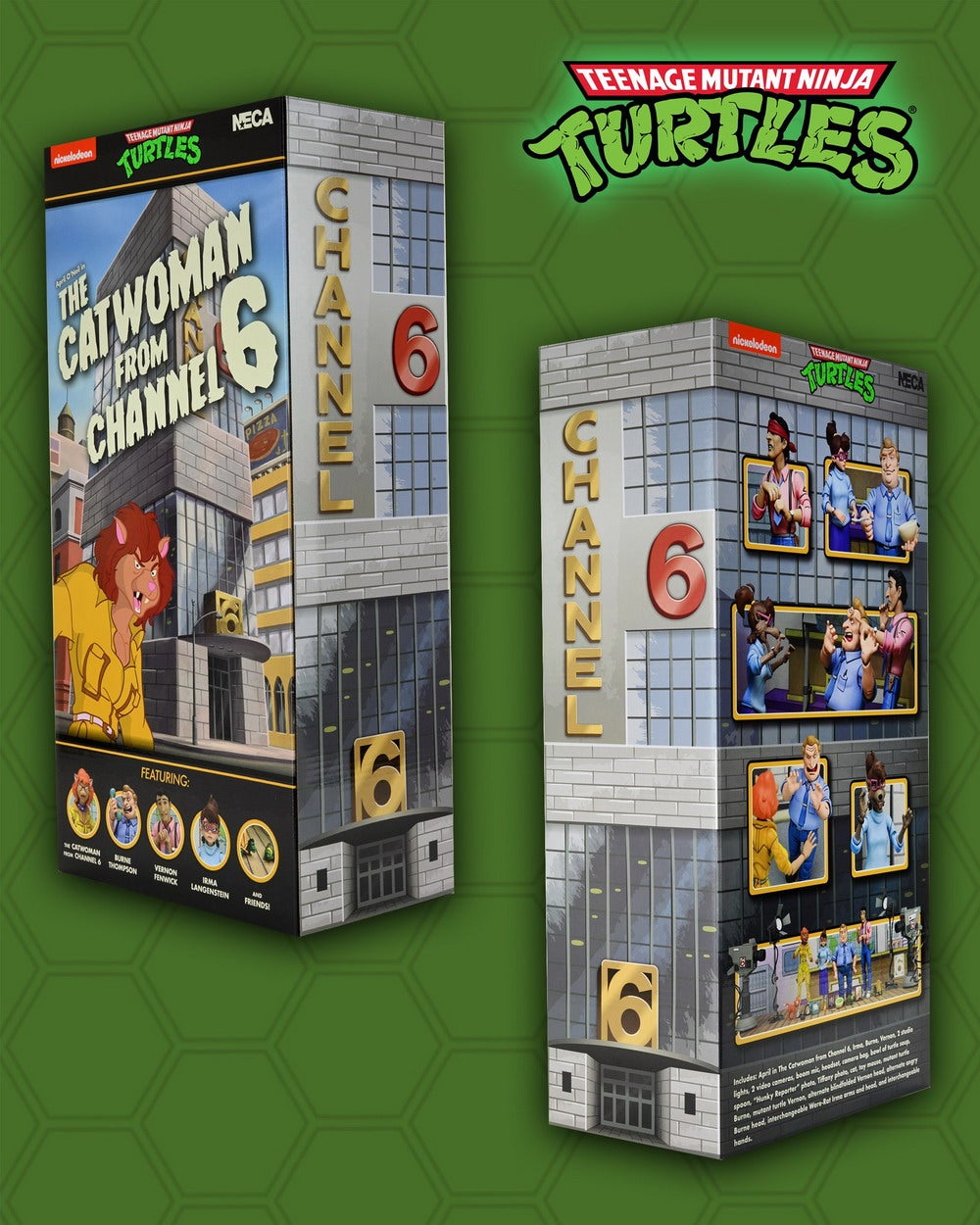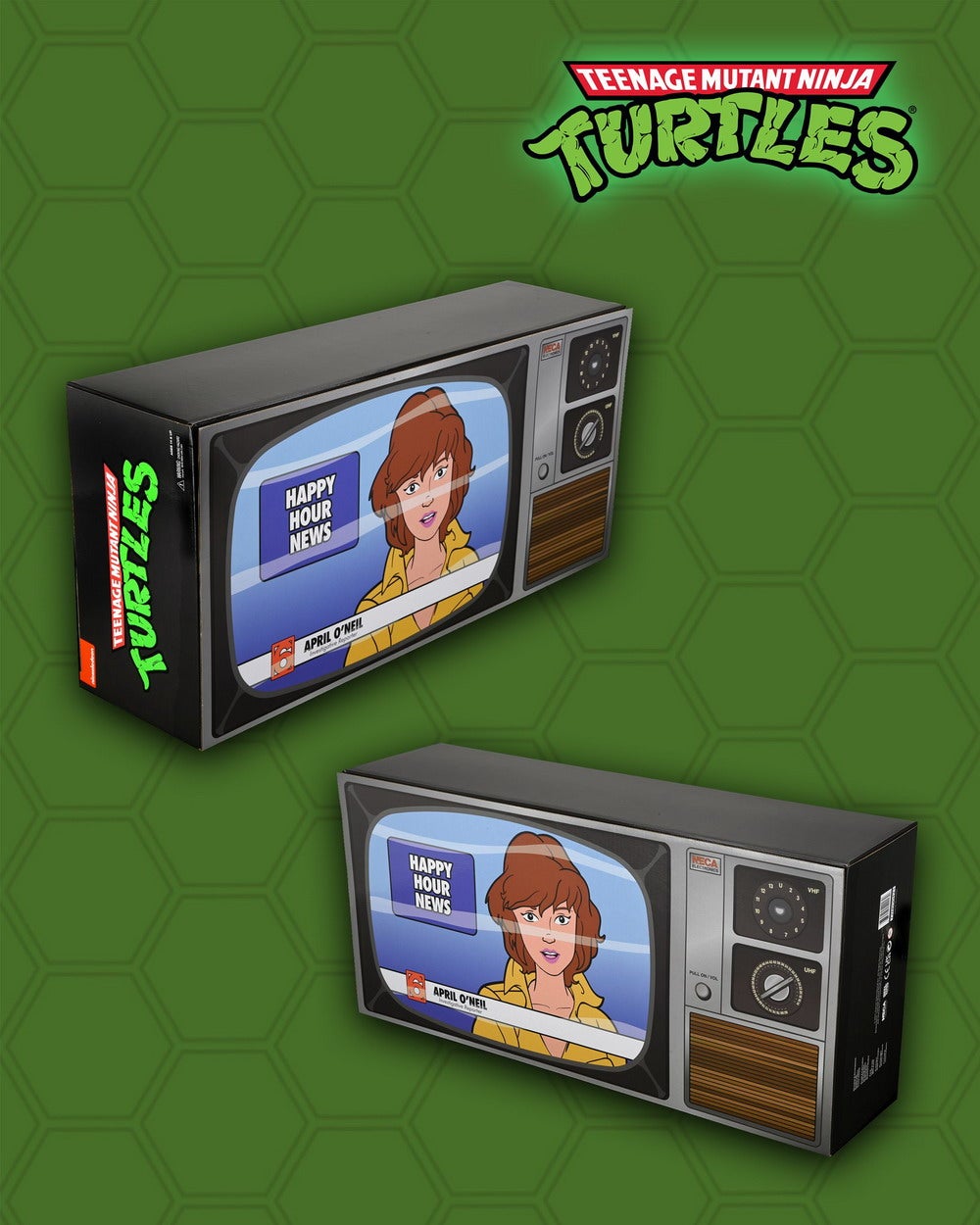 ---