It's almost December, which means it's time for the December Previews catalog to spill forth goodies from Diamond Select Toys and Gentle Giant Ltd.! Now up for pre-order are new action figures from Avatar: The Last Airbender, a new bust from G.I. Joe, new Minimates from Power Rangers, and new busts and statues from Star Wars! It's the best of all worlds!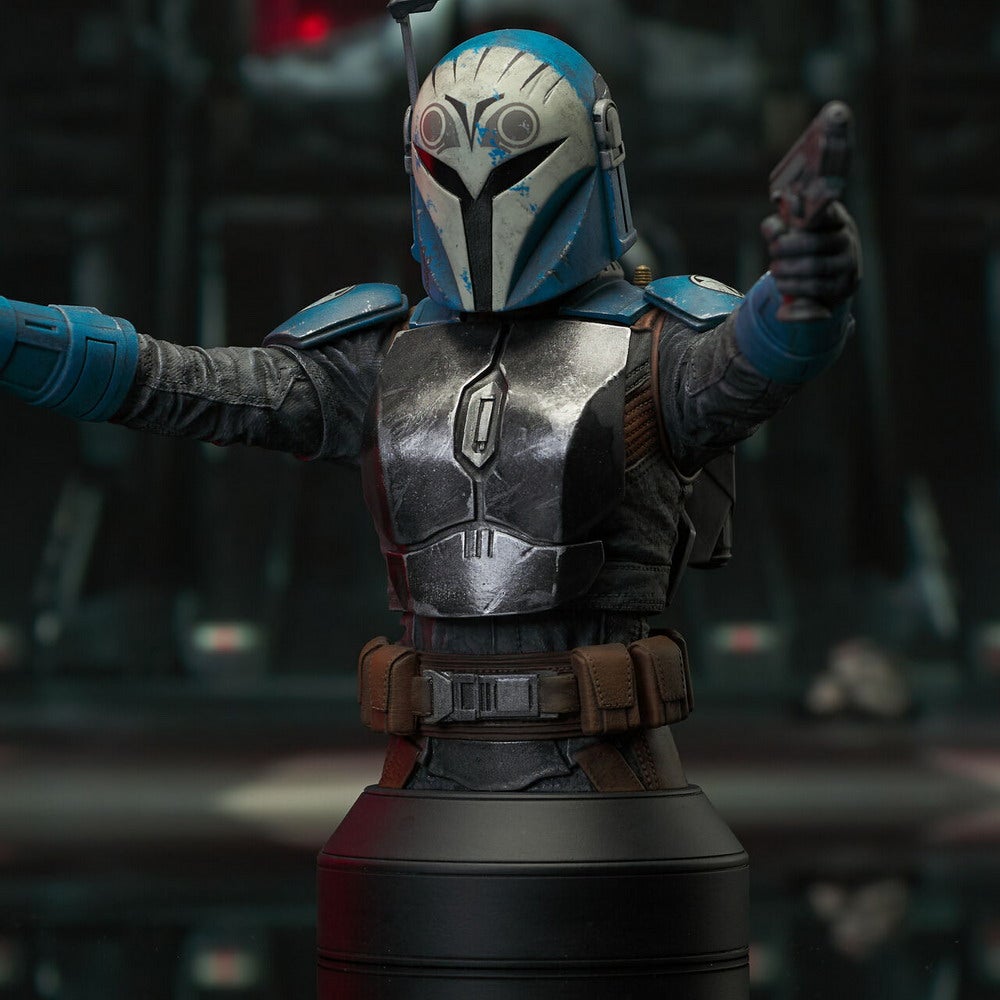 Star Wars The Mandalorian Bo Katan Kryze 1/6 Scale Mini-Bust
A Gentle Giant Ltd. release! For Mandalore! Mandalorian freedom fighter Bo Katan Kryze joins the 1/6 scale mini-bust line with this all-new release based on the second season of The Mandalorian! Wearing her famous helmet, Bo-Katan draws two pistols on an opponent (or two) in this approximately 6.5-inch mini-bust. Limited to only 3,000 pieces, this detailed resin bust comes packaged in a full-color box with a hand-numbered certificate of authenticity. Sculpted by Eduardo Trujillo! SRP: 120.00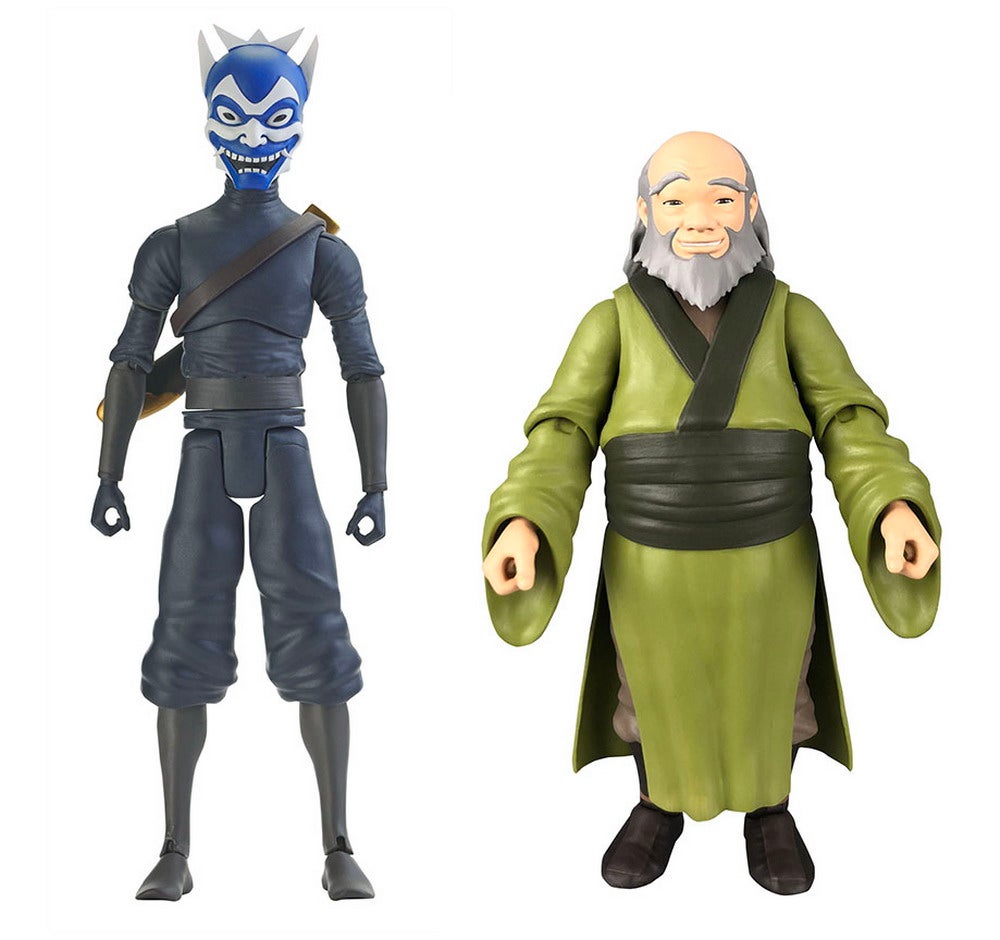 Avatar The Last Airbender Deluxe Action Figures Series 5 Asst.
A Diamond Select Toys release! The bending continues with the fifth series of action figures based on Avatar: The Last Airbender! This series focuses on a pair of firebenders – Prince Zuko in his "Blue Spirit" ninja outfit (with removable mask) and Uncle Iroh in his Earth Nation robes! Each approximately 7-inch scale action figure features 16 points of articulation as well as interchangeable parts and accessories, and comes packaged with a display stand in a full-color window box. Designed by Eamon O'Donoghue, sculpted by Richard Force! SRP: $24.99/ea.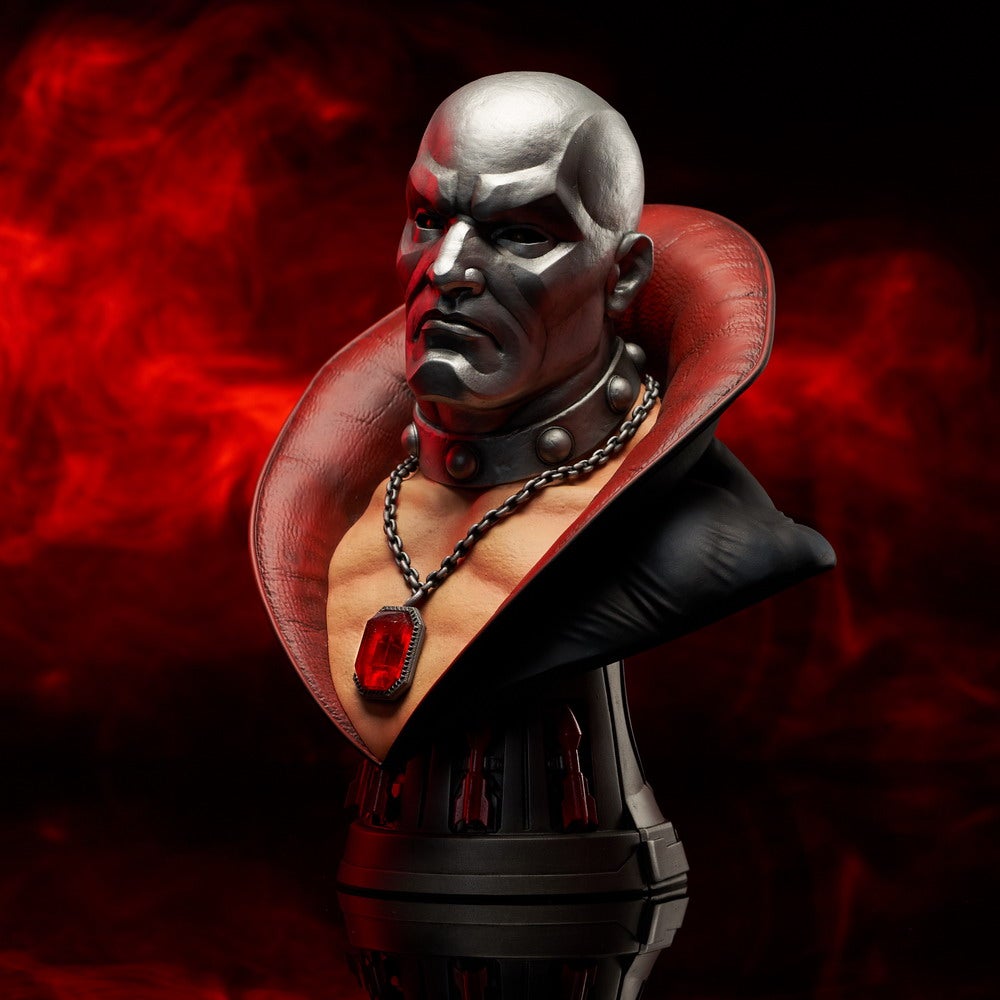 Legends in 3D G.I. Joe Destro ½ Scale Resin Bust
A Diamond Select Toys release! Cobraaaaa! Villainous Scottish arms dealer Destro is now a Legend in 3D, the second entry in the G.I. Joe series! Measuring approximately 10 inches tall, this half-scale bust of the Cobra associate features his awe-inspiring medallion and a pedestal base styled after his famous wrist rockets. Limited to only 1000 pieces, it comes packaged in a full-color box with a numbered certificate of authenticity. Designed by Joe Allard, sculpted by Jorge Santos Souza! SRP: $175.00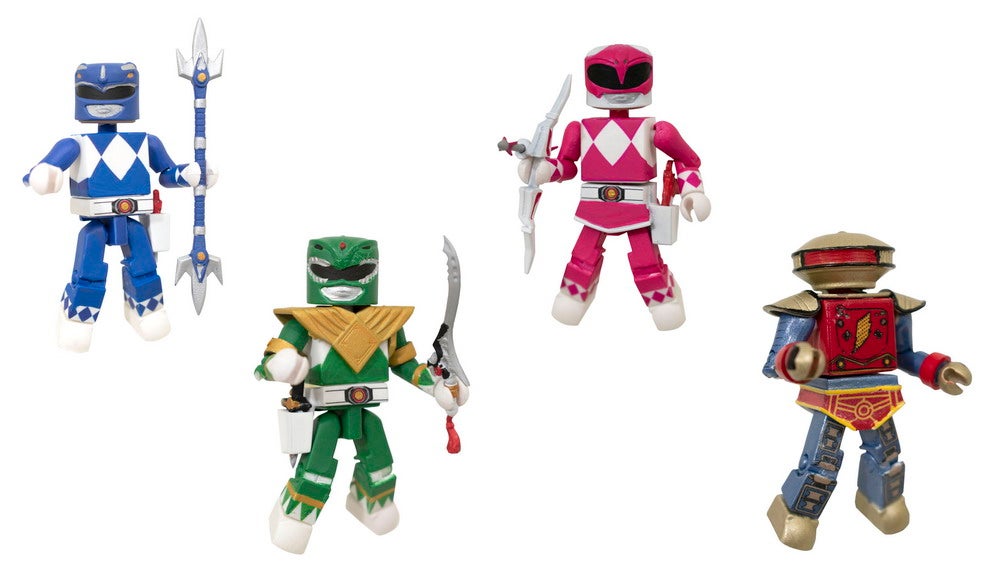 Power Rangers Minimates Series 1 Box Set
A Diamond Select Toys release! Go go Power Rangers! The Mighty Morphin' Power Rangers are back, in an all-new format! These 2-inch Minimates figures feature 14 points of articulation, removable helmets and fully interchangeable parts and accessories! Series 1 includes the Blue Ranger, Pink Ranger, Green Ranger and robot Alpha 5! All four come packaged in a full-color window box with a fifth panel door. Designed by Barry Bradfield! SRP: $29.99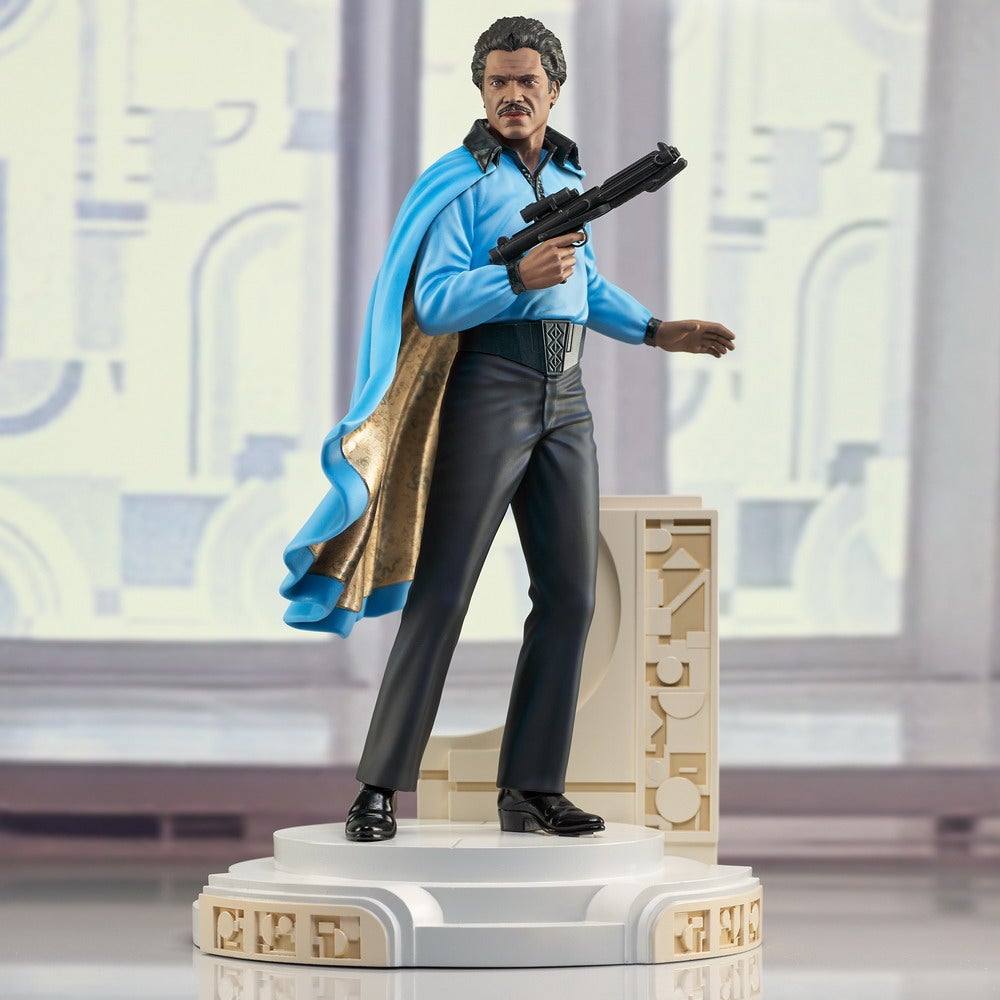 Star Wars The Empire Strikes Back Lando Calrissian Milestones 1/6 Scale Statue
A Gentle Giant Ltd. release! This deal keeps getting better all the time! The smoothest of space station supervisors is now one very cool 1/6 scale statue! Part of the Star Wars Milestones line, Lando strikes a pose with cape flaring and blaster in hand in this approximately 13-inch sculpture. With interchangeable hands for one of two different blaster options (DH-17 and E-11), this edition is limited to only 1,500 pieces, and comes packaged with a numbered certificate of authenticity in a full-color box. Designed by Joe Allard, sculpted by Paul Harding! SRP: $250.00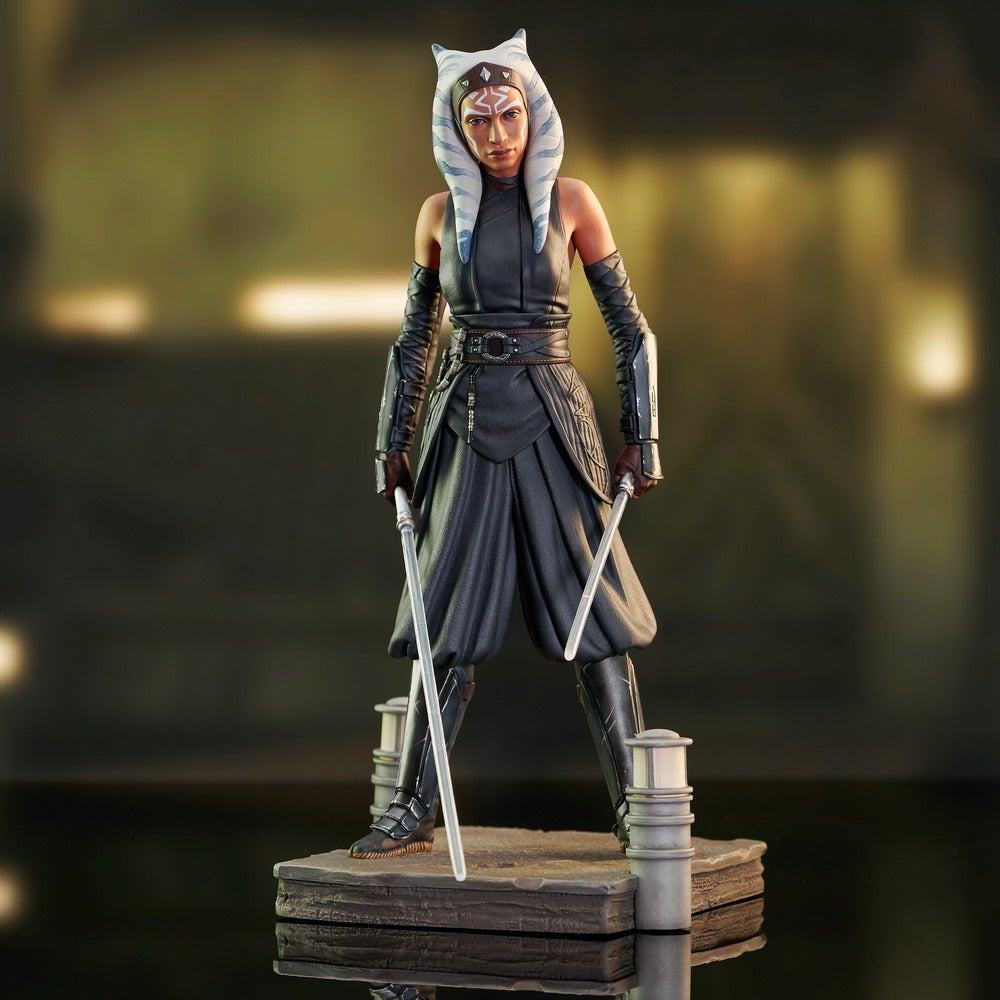 Star Wars The Mandalorian Ahsoka Tano Premier Collection 1/7 Scale Statue
A Gentle Giant Ltd. release! Watch out, Thrawn! Ahsoka Tano is here, and she's the next 1/7 scale statue in the Star Wars Premier Collection! Based on her appearance in The Mandalorian Season 2, Ahsoka stands with her dual lightsabers at the ready in this approximately 10-inch sculpture. Limited to only 3,000 pieces, this edition comes packaged with a numbered certificate of authenticity in a full-color box. Designed by Brian Rood and sculpted by the talented team of artisans at Gentle Giant Ltd.! SRP: $175.00
---