Premium Collectibles Studio has opened pre-orders for their Ghost Rider 1:6 Scale Diorama. The dynamic piece is priced at $875 and is scheduled to ship October-December 2022.
Based on his appearance in the mobile game MARVEL Contest of Champions, the Ghost Rider 1:6 Scale Diorama measures 11.25" tall and 23.5" wide as Johnny Blaze drifts his Hell Cycle across the road and lashes out with his chain weapon.
The Ghost Rider 1:6 Scale Diorama is fully sculpted in his distinct Marvel Gamerverse style. The flames surrounding Johnny's skeletal portrait and left in the wake of his ride are all semi-translucent and the Hell Cycle blends monstrous bones and mechanical construction together throughout its silvery frame. Ghost Rider's costume includes his signature black biker jacket, black pants, and black boots, all accented with silver spikes and chains wrapping his right arm and torso.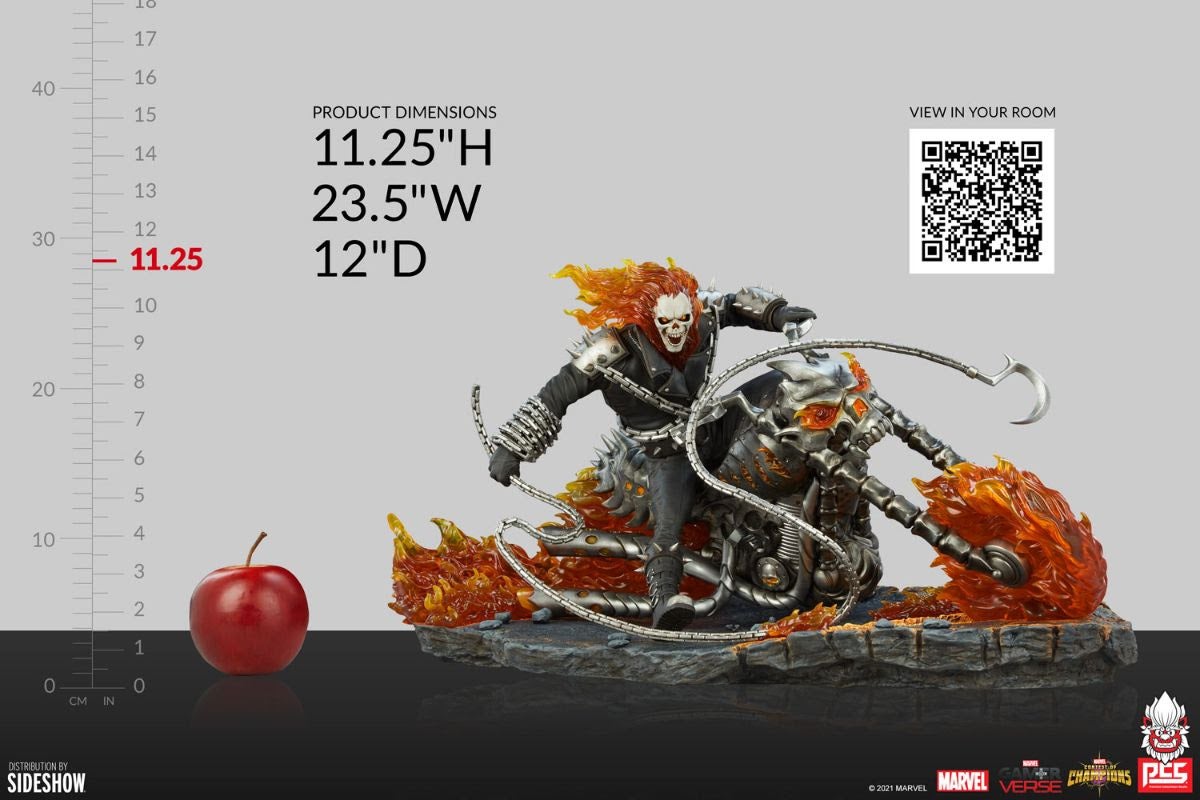 ---