Officially licensed by Marvel, Fanhome offers an authentic Iron Man model; a detailed and fully articulated large-scale reproduction of Tony Stark's famous Mark III armor. The first partwork Issue No.1 set is currently on sale at the introductory price of only $1.99.
Measuring 24-inches tall, the Iron Man model is made of metal and high-quality ABS and is completely poseable, offering a variety of movements. The reactor, hand repulsors, boot thrusters, and mask visor have LED lights that illuminate on command. The build-up model's intricate design and articulated pieces allow Marvel fans an inside view of the internal mechanisms powering the armor, making Fanhome's Iron Man model an authentic masterpiece for collectors and modelers.
In addition to the model and assembly instructions, each monthly Iron Man shipment comes with a comprehensive 16-page magazine. The first issue explores the essential Avenger sagas and the superhero's appearance, Iron Man's appearance in the comics, intricate details about Tony Stark's Mark III armor, and a special section on Iron Man's appearances in the Marvel Cinematic Universe.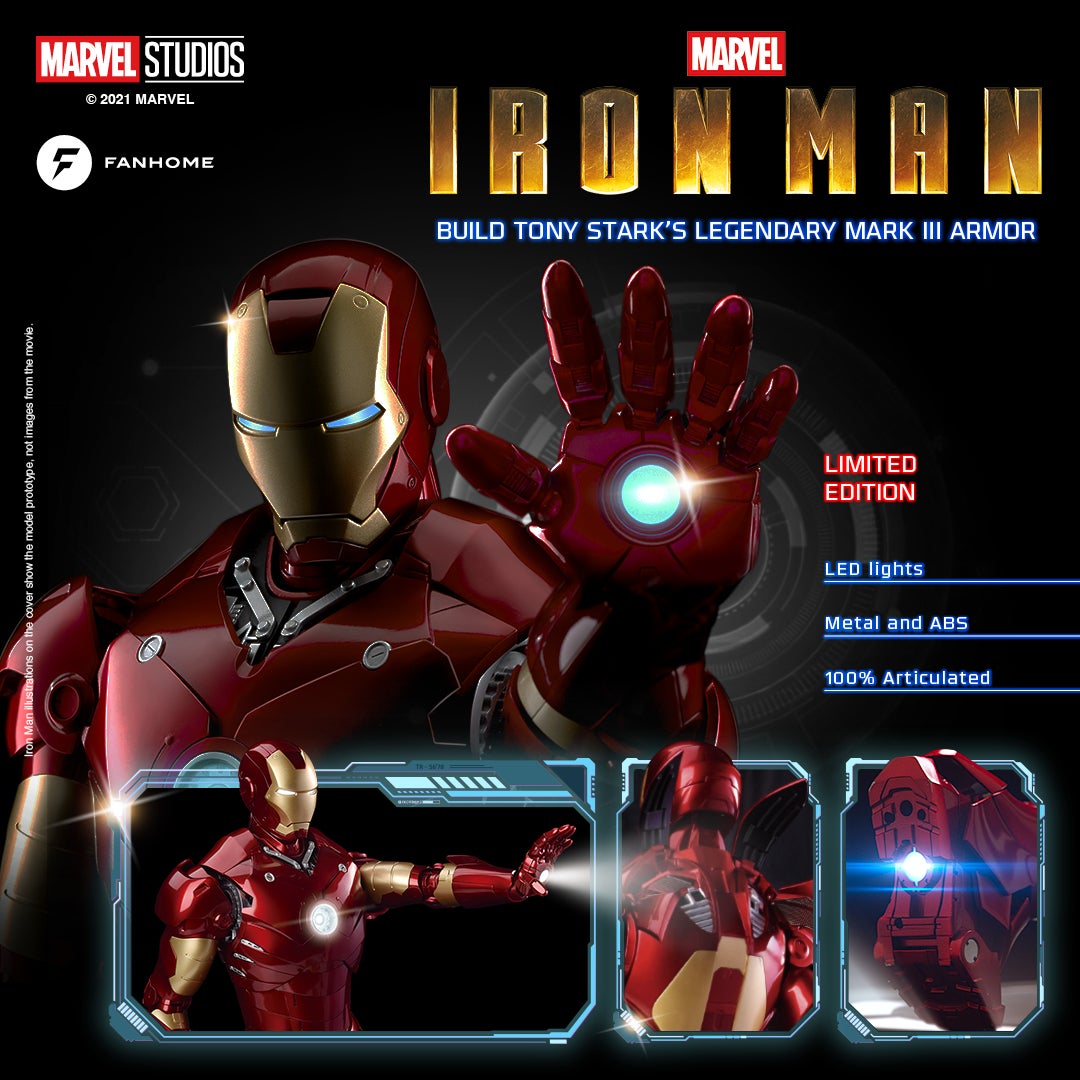 ---