Hero Collector, designers of high-quality collectibles from across the worlds of pop culture, is setting the stage for an epic clash with its latest collection – Marvel VS, a new series of super statuettes starring the greatest heroes and villains of Marvel Comics!
These richly detailed, hand-painted figurines capture the likenesses of Marvel's most iconic characters at 1:16 scale – roughly 6-8 inches tall. Each statuette is posed for battle atop a dramatic base of battlefield scenery, ready to take the fight to their greatest rivals – making this the perfect series for pairing off into dueling dioramas.
The first wave in the Marvel VS Collection features: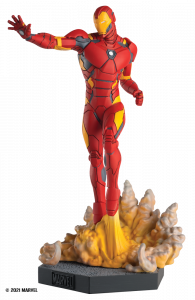 • Iron Man, the armored alter ego of billionaire genius Tony Stark! As one of the founding members of the Avengers, Iron Man has defended the world alongside Earth's Mightiest Heroes!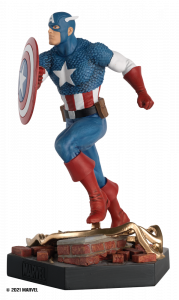 • Captain America, the star-spangled guardian of freedom! Trapped in the ice of the Arctic circle since World War 2, Steve Rogers awoke to a world that needed his help as a much as ever.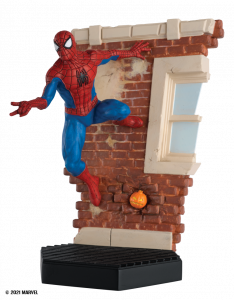 • Spider-Man, the web-slinging wall-crawler himself! Mild-mannered Peter Parker was gifted with amazing powers by a radioactive spider bite, pitting him against such supervillains as the cackling Green Goblin.
• Green Goblin, the most infamous villain to plague Peter Parker in both his identities. Cruel corporate executive Norman Osborne has kidnapped Spider-Man's girlfriend, framed him for murder, and even taken over SHIELD!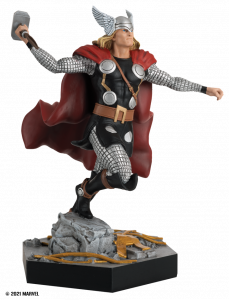 • Thor, the prince of Asgard and God of Thunder! Sent to Earth by his father, Odin, Thor wields his magic hammer Mjolnir in battles against ice giants, aliens, and his mischievous brother, Loki.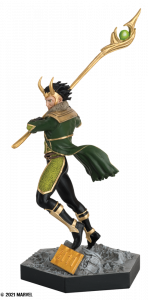 • Loki, the God of Mischief! Loki's jealousy of his brother Thor has fueled countless villainous plots. Yet the Lord of Lies has also served Asgard as a friend, an advisor, and even a secret agent!
Retailing at $39.95/£34.99 each, this new line is set to hit stores in September 2021. It represents part of Hero Collector's concerted push into retail, with new products, new packaging and new concepts designed to reach a larger mainstream audience.
Fans and collectors should stay tuned for further details, including the reveal of more statuettes and props based on Marvel Comics and the Marvel Cinematic Universe!
---