First 4 Figures is proud to introduce their latest resin statue collectible, Metroid Prime: Samus Helmet (please note that this is a non-wearable resin statue).
The Varia Suit is one of Samus Aran's many equipable space suits in the Metroid series and is the armor she starts within Metroid Prime. Although the suit is predominantly orange in color, the helmet and the upper half of the torso are red. And just like in the games, her helmet, and the entire Varia Suit for that matter, has a shiny and metallic finish to it, just like the replica.
As for the base it's mounted on, the design of it replicates the Save Stations in the Metroid Prime games, which, as the name implies, is where you save the progress of your games.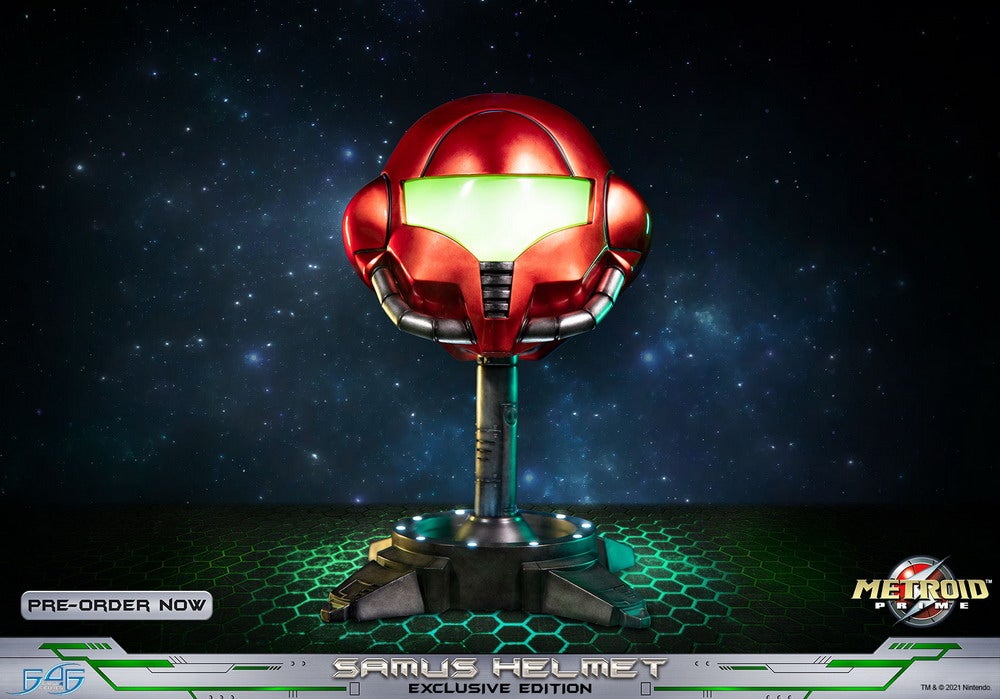 The Exclusive Edition of this life-size replica comes with LED functionality for the visor of the helmet and the dots around the base. The mount on the base where the helmet rests can now be manually rotated a full 360 degrees, giving you the option to display your base in an X-shaped pattern, as opposed to the fixed plus-sign shape of the Standard Edition.
Both versions of the Metroid Prime: Samus Helmet are priced at $534.99. Right now, an early bird pre-order deal is going on until March 17th where each statue is priced at $484.99.
---