"I shot him six times! I shot him in the heart, but… he's not human!"
Straight out of Halloween's 1981 sequel, MDS Mega Scale presents the boogeyman himself, Michael Myers! This figure is available for pre-order now priced at $98. It is expected to arrive Aug – Oct 2021.
The silent stalker features an all-new head sculpt with dark, vacant eyes. Depress the button discretely hidden on his back to hear a total of 6 phrases including "He came back!" and "Why won't he die?".
Standing 15-inches tall, Michael Myers wears tailored, weathered coveralls, features 11 points of articulation, and comes complete with a butcher knife accessory that fits neatly in his right hand.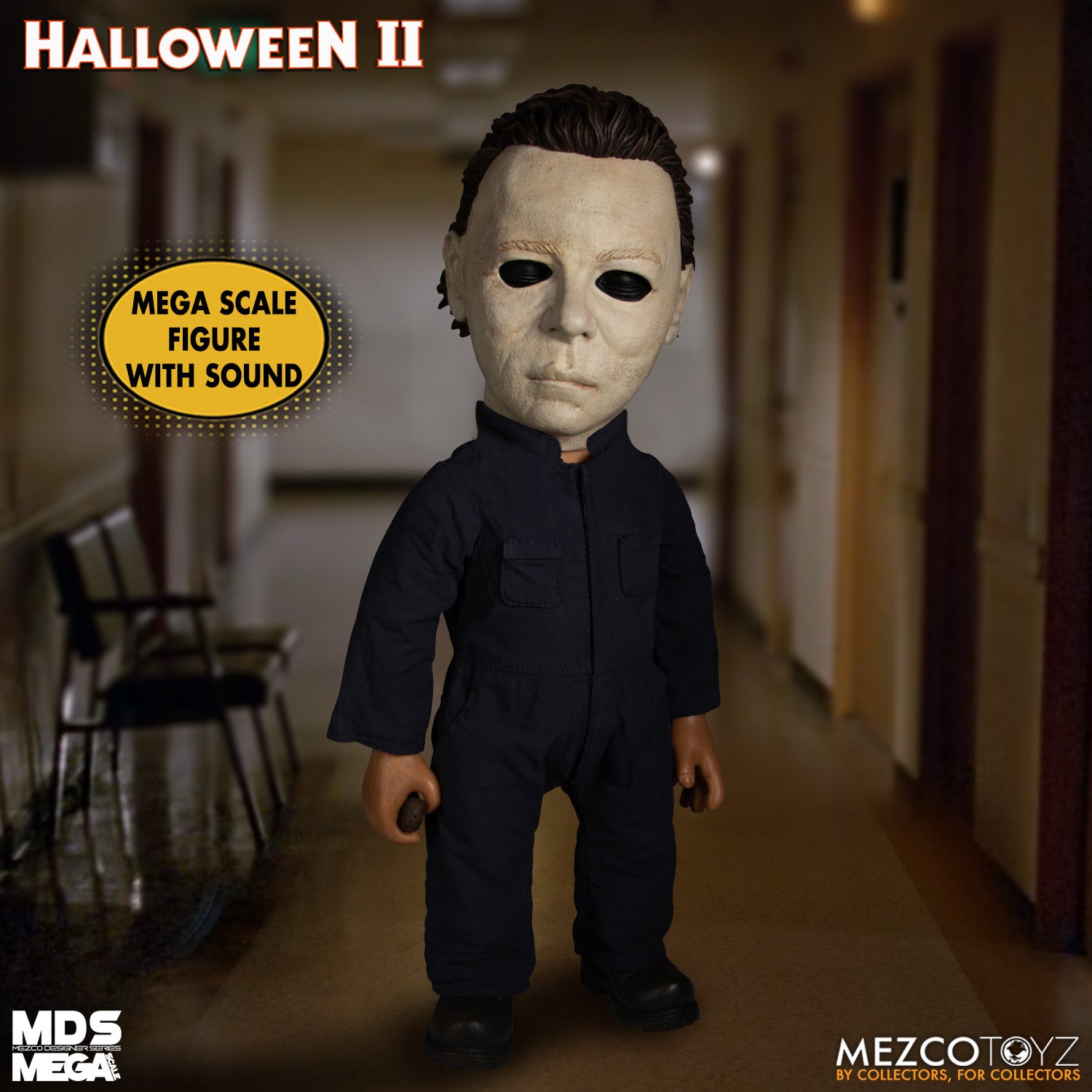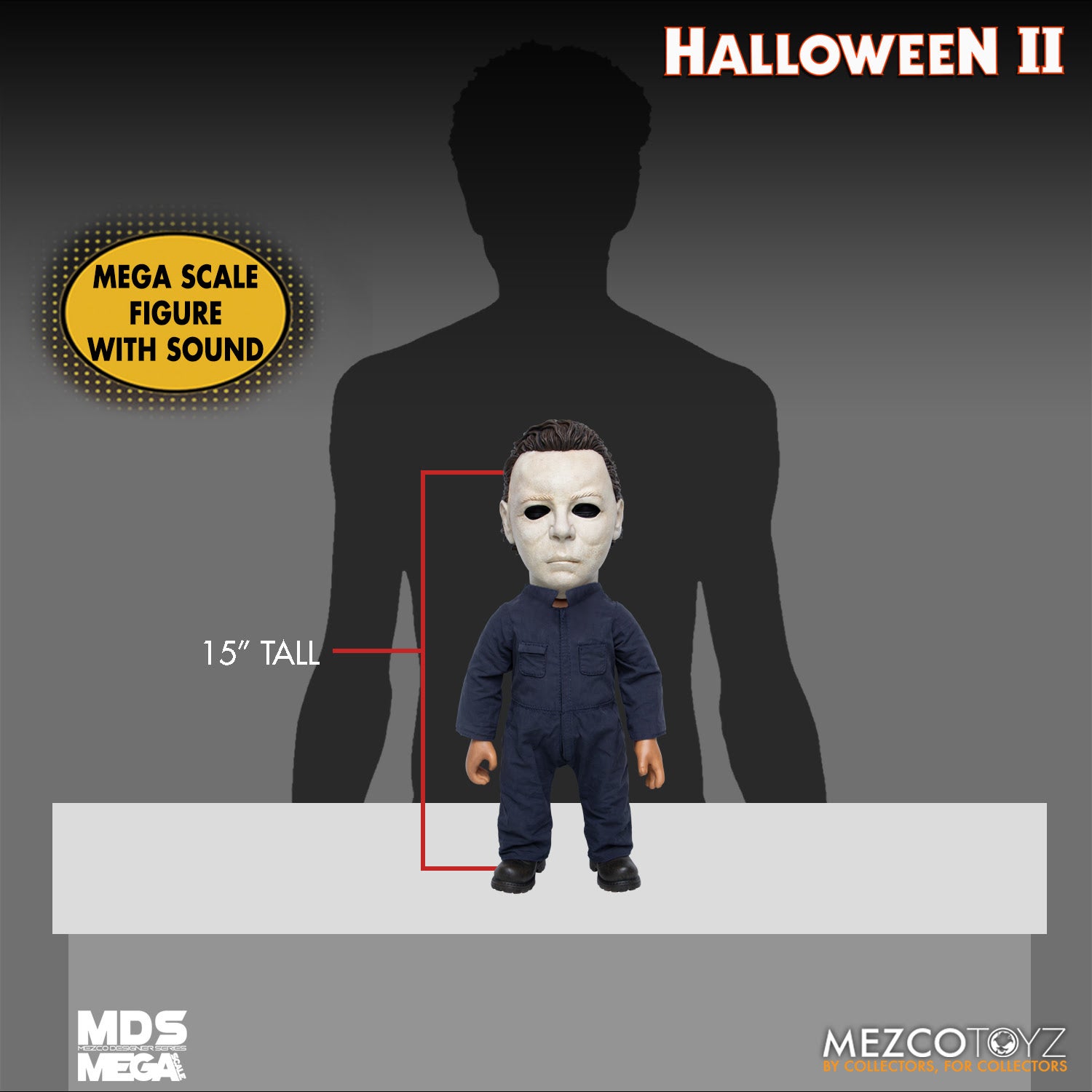 ---