Now here's something unique: Mondo presentsthe fan-favorite dinobot Grimlock – now available as the first-ever Transformers tiki mug!
Standing roughly 6.5″ high, weighing 1lb 7oz, and holding 18 oz of motor oil (or any other liquid of your choice), this techno-tyranno-tiki was brought to life by artists Ken Christiansen, Aaron White, Brian Oskins and Mondo's friends at Tiki Farm, and is a powerfully prehistronic addition to your/our tiki collection.
The Grimlock Tiki Mug can be ordered now through mondoshop.com priced at $60. It is expected to ship in March 2021. Ships only to customers in North America.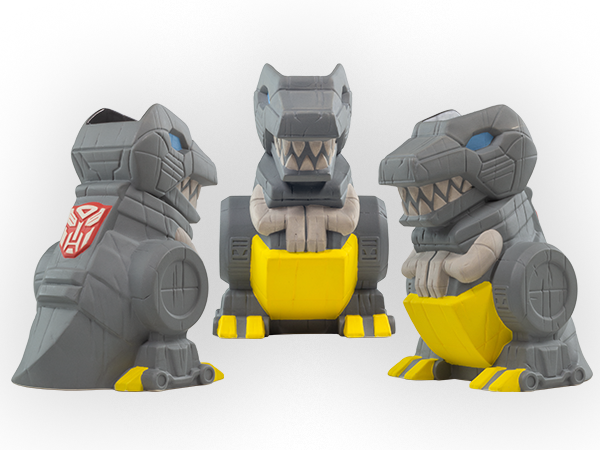 ---