At a loss on what to gift your friends and loved ones this holiday season? Our BigBadToyStore 2020 Black Friday Gift Guide has you covered!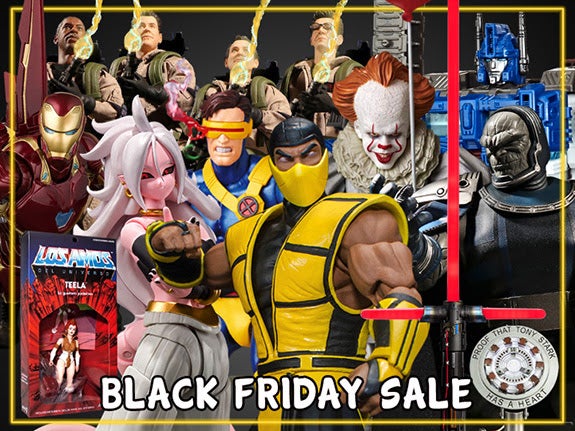 While shopping BBTS's Black Friday Sale, gobble down these great gift-giving ideas: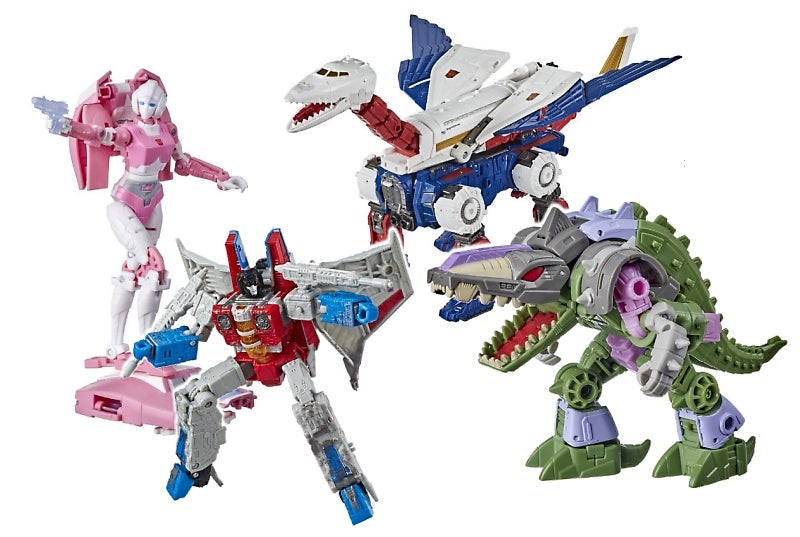 More Than Meets The Eye
Hasbro's Transformers have gone back to what made the toy line popular in the first place: releasing a new Transformers cartoon that advertises new Transformers toys. In this case, it's the epic CGI-animated Netflix series Transformers: War for Cybertron Trilogy: Siege. Collect all your old favorite characters – like Optimus Prime and Megatron – all with a new animated look and style that presents the Transformers bots like you've never seen them before. Chapter Two, Transformers: War for Cybertron Trilogy: Earthrise is up next, along with even more exciting new Hasbro Transformers action figures like Arcee, Sky Linx, Quintesson Allicon, Trailbreaker, Sunstreaker, Runamuck, and Smokescreen!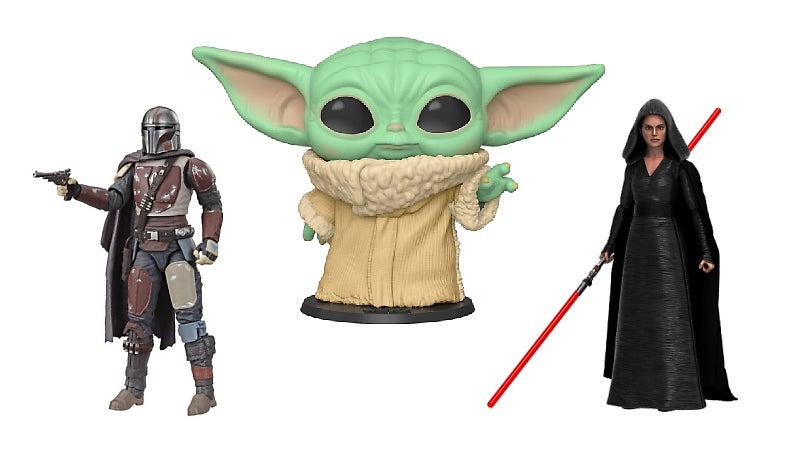 This Is The Way
I'll just say it: I think The Mandalorian is better than all three of the new Star Wars movies combined. Production and visuals are as good as any Star Wars movie made, the characters are awesome and I love spotting all the Easter Eggs in each episode. While I'll agree that "Baby Yoda" has been an adorable selling point for the series, my money is on Din Jarren and the cast of other cool characters. From familiar Stormtroopers and Assassin Droids, to upcoming figures of a Darksaber-wielding Moff Gideon and the mysterious The Armorer. Of course if The Mandalorian isn't your cup of tea, BigBadToyStore DOES sell action figures and collectibles from the entire Star Wars franchise. I'm not a huge fan of the last film, The Rise of Skywalker, but that Black Series Dark Rey figure is a must-have!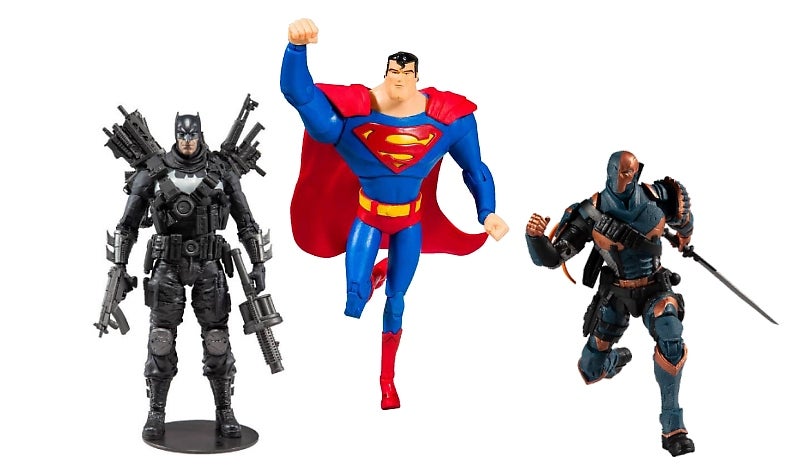 Super Collectibles
DC Comics versus Marvel… I'm not here to judge as I like both superhero properties equally. DC has Batman, always a favorite of mine, and McFarlane Toys has been doing him justice – along with other deep-dive DC characters – since their acquistion of the license last January. Classic comic versions, such as Superman? Check. Animated? Check. Video games? Check and Check. While DC Direct may be no more, fans are in safe hands with McFarlane Toys and their DC Multiverse series.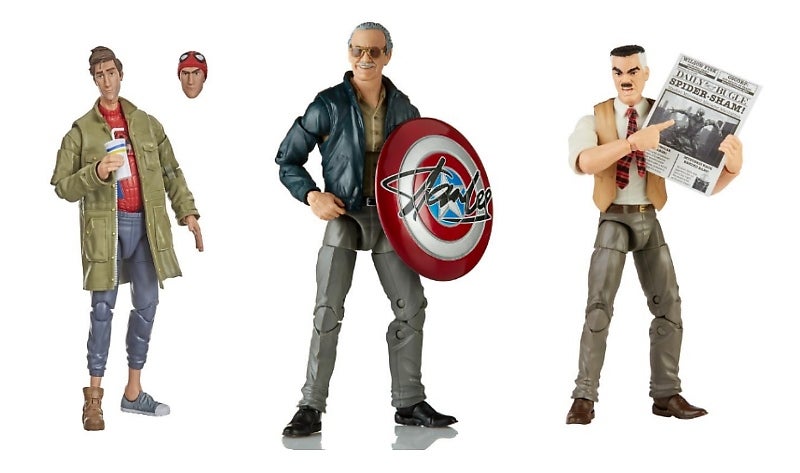 When it comes to Marvel, Hasbro rules the roost with their amazing Marvel Legends series. Always with their finger on the pulse of what fans want, the Marvel Legends series always amazes with its cool character choices. From the now in-stock Joe Fixit BAF wave including killer superheroes like Thunderstrike, Kang and Falcon, to an incredible X-Men 20th Anniversary Marvel Legends Rogue & Pyro 2-Pack, Spider-Man: Into the Spider-Verse Marvel Legends Peter B. Parker, Retro Collection J. Jonah Jameson, and even a Marvel Comics 80th Anniversary Stan Lee action figure, Marvel fans can rest easy knowing that all their favorite characters will soon become collectible action figures.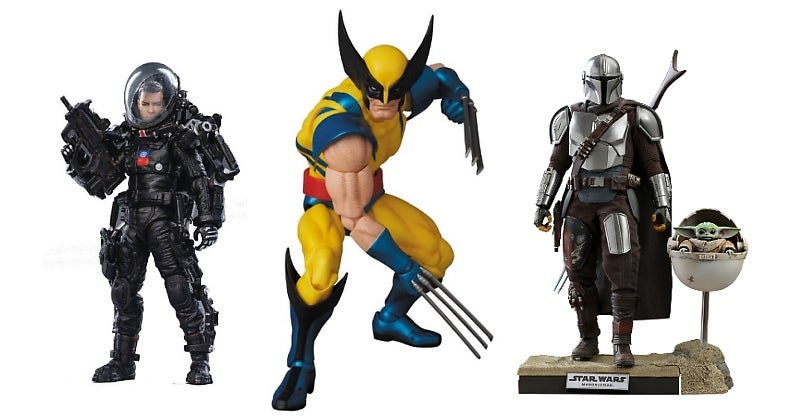 Exotic Imports
While known for carrying all the hottest domestic toys and collectibles, collectors often overlook the fact that BigBadToyStore is also a HUGE overseas importer. From Hong Kong-based Hot Toys, Medicom of Japan and their MAFEX line, to Joy Toy's amazing mecha-infused Dark Source figure line, Big Bad has all your exotic collectible needs covered without having to travel abroad.
And that's really what makes BigBadToyStore.com so special – it's a one stop toy shop that's just a click away.
---