When we last left off, Monogram had just released their fifth assortment of Horror Properties figural bag clips (read our review HERE). While technically its own series, Monogram's new Universal Horror assortment ideally serves as a sixth wave of fright-filled movie characters for fans to collect.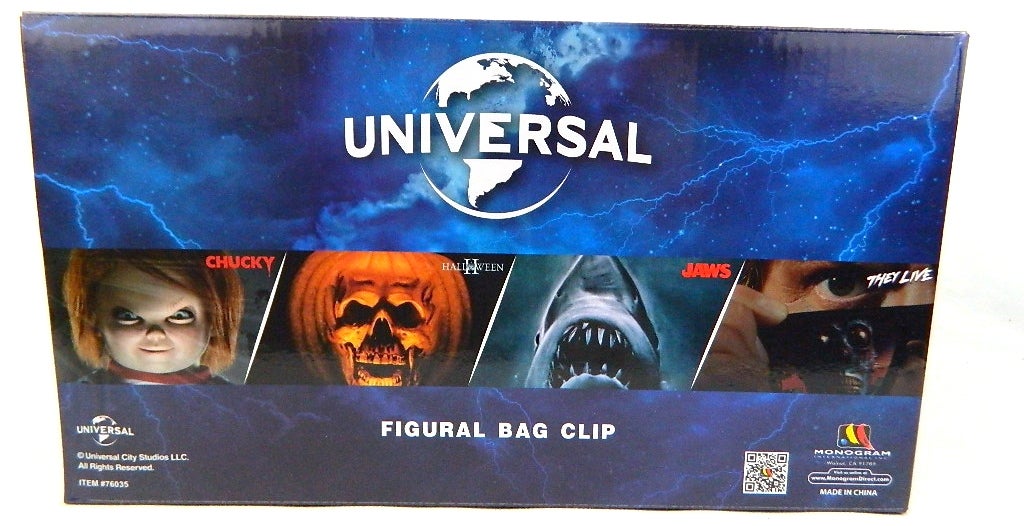 Arriving in stores later this month, Universal Horror movies represented include the killer doll Chucky from the Child's Play franchise, the not so bad John Carpenter follow-up Halloween II, Steven Spielberg's groundbreaking 1975 motion picture JAWS, and the classic John Carpenter film They Live (which I consider more sci-fi than horror, but hey).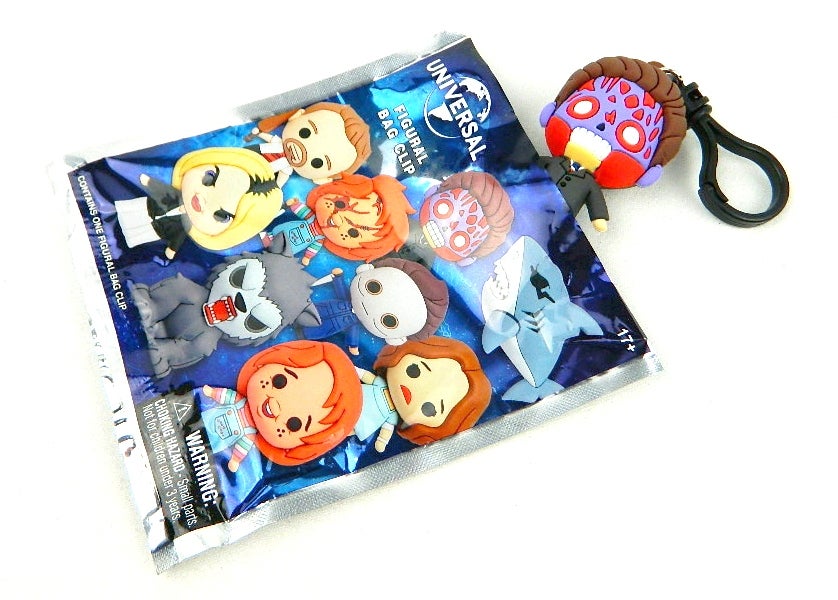 Collectors can pre-order this assortment now via Entertainment Earth as a Random 6-Pack or as an Entire Case of 24 blind bagged figures. If you want the entire assortment, then the case pack is for you. In a display case you are guaranteed two complete sets of the 9 core characters, the 2 chase figures, along with 4 random figures to spare.
And who are these Universal Horror characters you might ask?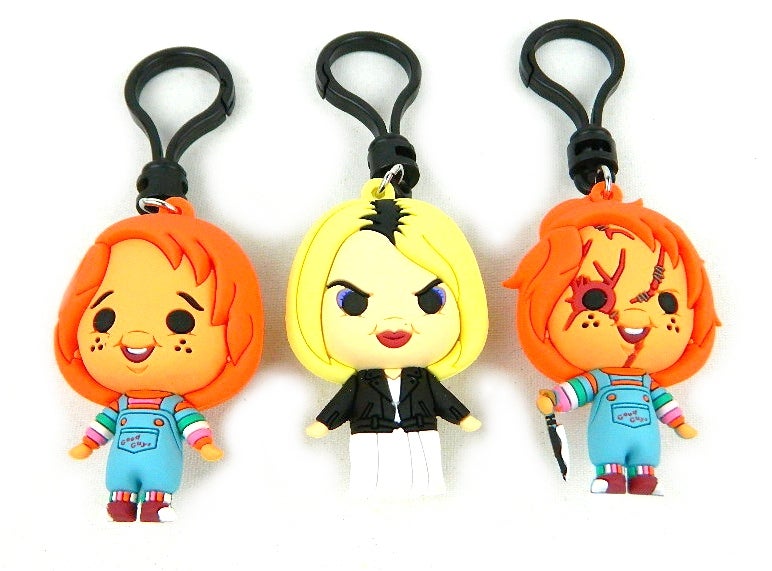 Kicking off with "Your Friend Until The End," Monogram delivers the Good Guy doll Chucky in pristine condition, more battle damaged as he appears later in the Child's Play film franchise, along with his equally violent bride Tiffany Valentine.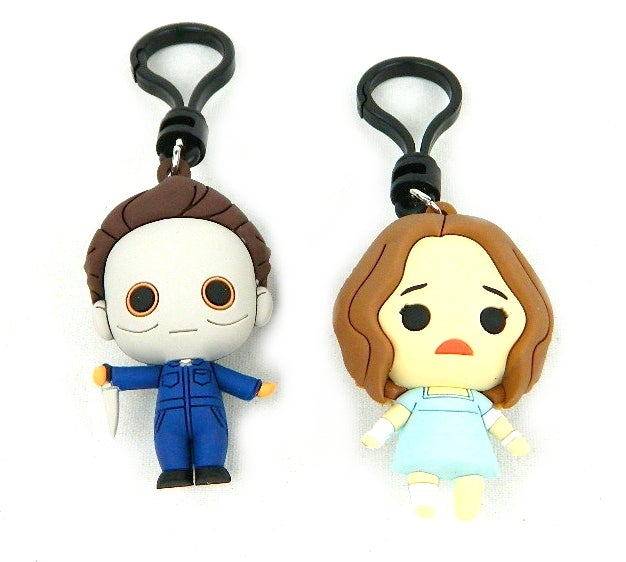 While not the same caliber as the classic 1978 slasher that started it all, Halloween II was still a very worthwhile film in the franchise. A direct sequel to Halloween, Halloween II featured returning masked madman Michael Myers escaping from a hospital in pursuit of Laurie Strode. Both characters make their appearance in this bag clip series, with Michael being the star of the bunch. Laurie… well, only if you told me that's who it was. I think Dr. Loomis would have made for a much more distinctive figure.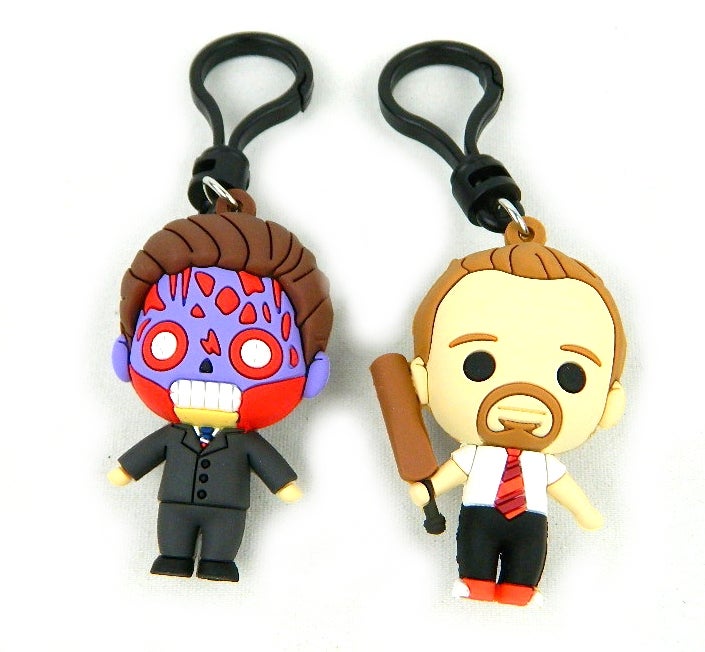 They Live is a favorite John Carpenter movie of mine. But horror? More like social commentary rolled up into a science fiction alien invasion film. Regardless, I'm thankful to receive an exposed alien from the movie (Obey!). Shaun (Simon Pegg) from the runaway hit Shaun of the Dead is an unexpected surprise, the zombie-slaying Englishman armed with his iconic paddle. My only gripe? Where's Ed, played by Nick Frost? Perhaps a Universal Horror Series 2? There's certainly more they can do with They Live, like introducing Roddy Piper's starring shades-wearing character John Nada.
Next up is John Landis' classic, An American Werewolf in London! One of the best werewolf designs brought to film (The Hollowing and Dog Soldiers run a close second- read my Dog Soldiers Figure Flashback piece HERE), the Wolf is presented here in all his howling four-legged glory. A decomposing Jack Goodman rounds out the movie's characters as one of the rare chase figures – an excellent pick, though I'd love to see those Mutant Nazis (yeah, probably not gonna happen in this line)!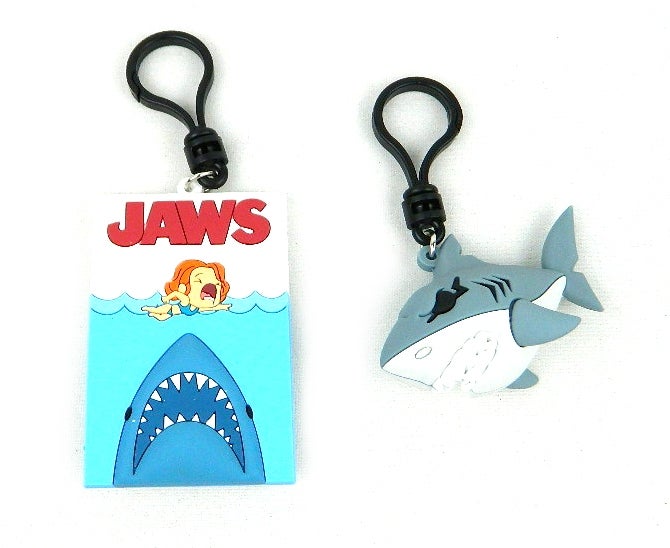 Lastly, we get to my favorite movie of the bunch, JAWS (see my recent Figure Flashback HERE). For this ground-breaking movie we get Bruce the Shark as a generic, but nicely sculpted 3D shark, along with the second chase figure: the JAWS movie poster! This is my absolute favorite "figure" in this wave. Not only does it nail the property with it's stylized approach, but it's also double-sided – a JAWS movie poster first! So fun!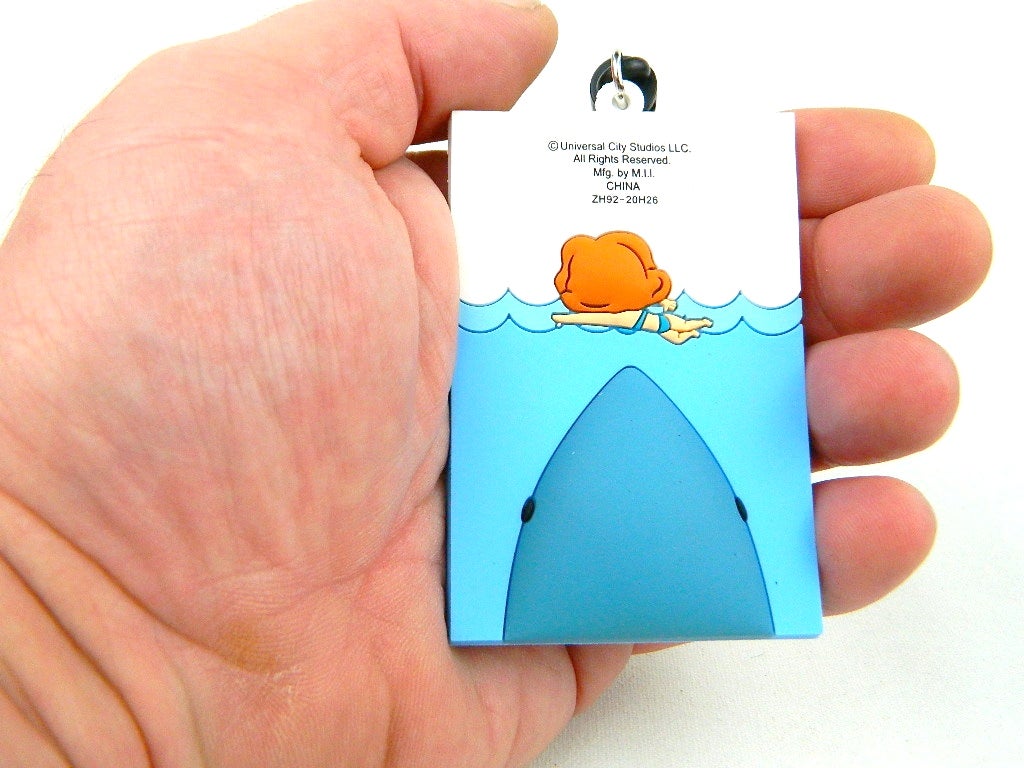 As a die-hard horror hound, I'm in love with this new Universal bag clip wave from Monogram. Laurie Strode is by far the weakest of the bunch by simply looking like, well, an ordinary woman. The rest, however, deliver their Universal movies with easy-to-recognize, fun, stylistic character figures. Grab 'em all later this month!
Scroll on for more photos!
-Review and Photos by Jeff Saylor
-Review Samples Courtesy of Monogram
We are committed to finding, researching, and recommending the best action figures and collectibles. We earn commissions from purchases you make using the retail links in our product reviews. Learn more about how this works.