Super Impulse continues to prove that good things do come in small packages! First revealed at this year's Toy Fair (see our coverage HERE), the launch of Wacky Packages Minis unleashes a new line of hilarious, miniature, 3D products based on the classic stickers by the Topps trading card company.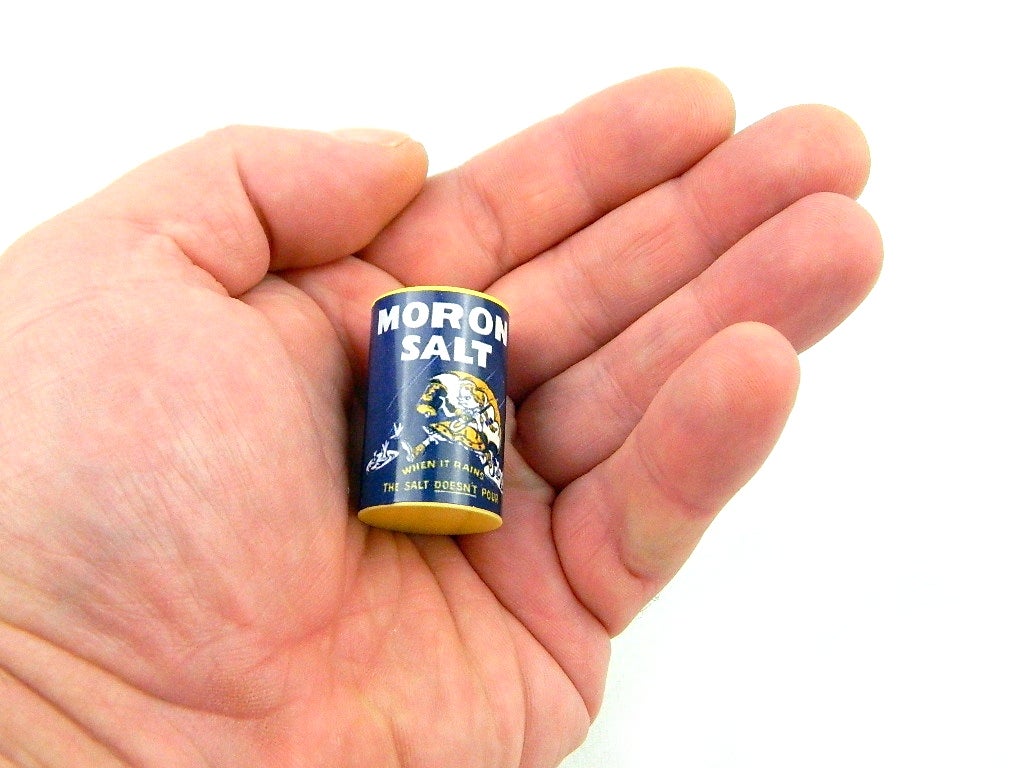 Originally launched in the 1960's, Wacky Packages has continued to release new series to new generations through the 70s, 80s, 90s and 2000s, and has earned a coveted place in pop-culture history. With silly and outrageous spoofs of popular household products, Wacky Packages Minis brings the original, 2D parody stickers to life by transforming them to 3D toys. There is a total of 66 collect-them-all minis including 6 ultra-rare styles in pearlescent white.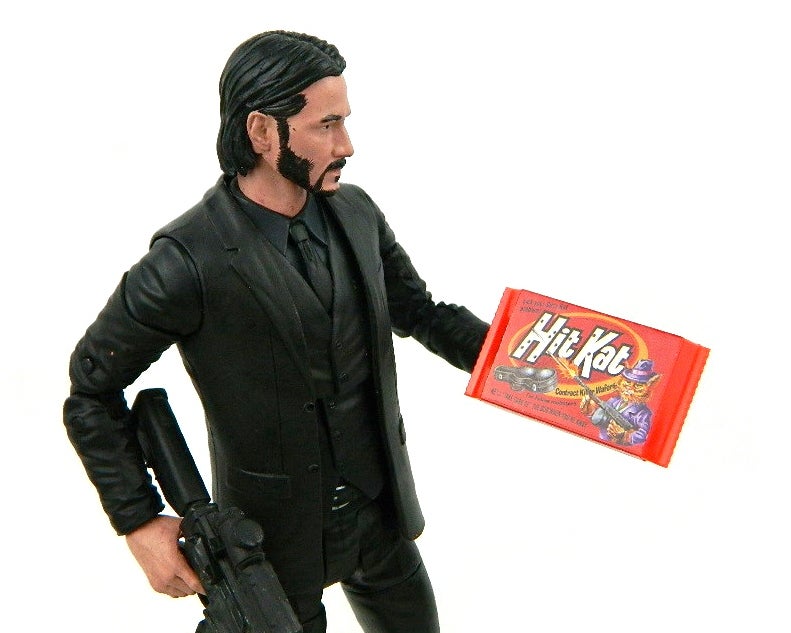 With a mix of nostalgic "Old Skool" satire including Captain Crud and Bandache, along with "New Skool" wit, featuring Ghoul Scout Cookies and Dr. Pooper, this collection builds on the success of the classic collectible stickers, while remaining true to its retro roots.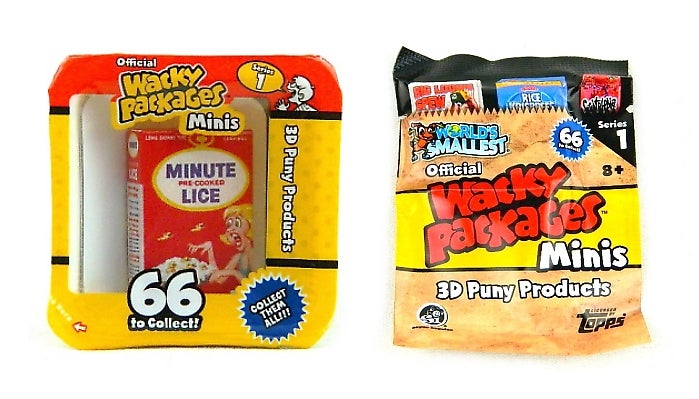 To give us a feel for this nostalgic mini line, Super Impulse provided a Wacky Packages Minis 5-pack. Boxed in what appears to be a brightly colored snack cup, the Wacky Pack Minis tempt collectors with the reveal of one of the product minis inside (Minute Lice, yum!).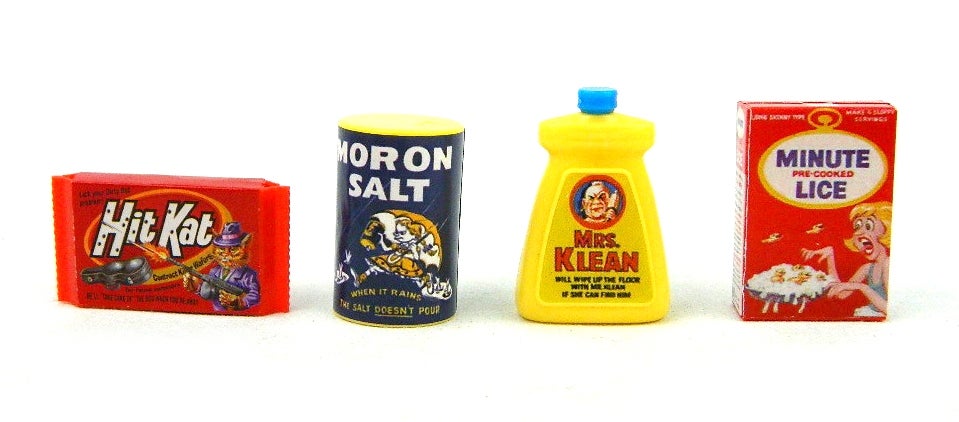 Once opened, collectors will find 4 more individually packaged Wacky Pack mini products, 1 mini Original Wacky Packages sticker (a nice touch!), and a collector checklist. Each product mini measures around 1 1/2-inches and is cast in hard plastic with a graphics sticker firmly applied. I received a duplicate of "Hit Kat," which is a bummer, but like the original trading card series, Super Impulse encourages collectors to trade with their friends.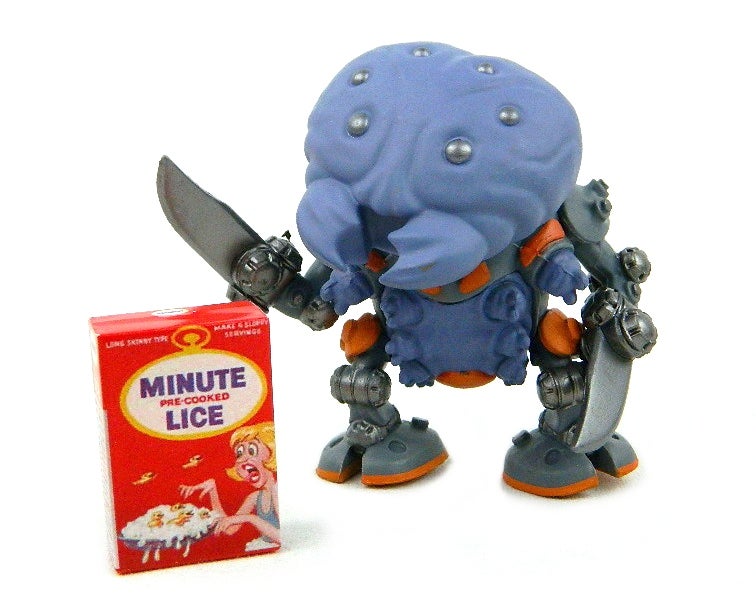 The Wacky Packages Minis collection can now be found at Target stores, with Single Packs priced at $5.99 and Double Packs retailing for $11.99. Scroll on for more photos, including a look at the original Wacky Package stickers! While some of those vintage stickers didn't make the cut as new minis for obvious reasons (lot of now taboo tobacco product), I'm excited to see plenty of new items represented. I had no idea Topps had continued making Wacky Packages!
Photos by Jeff Saylor
Review Sample Courtesy of Super Impulse
---