Monogram is excited to announce the expansion of their licensed drinkware line! New licensed Marvel and Harry Potter mugs. Fans can enjoy their favorite drink in style sipping out of molded character mugs of Marvel superheroes, such as Iron Man, Hulk, Spider-Man, along with Wizarding World wonders like the Phoenix and Hedwig the owl. Other categories include goblets, soup mugs and even heat-activated designs!
All these mugs are available or coming soon to a specialty and gift retailernear you!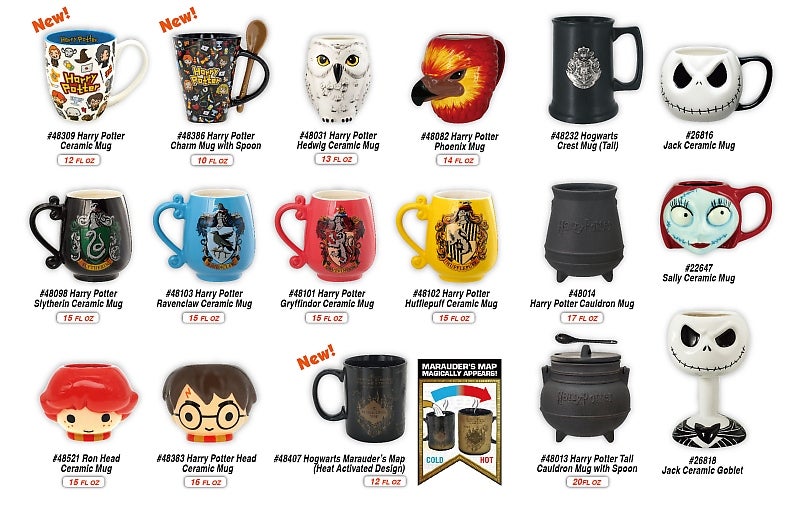 Fans can follow Monogram on YouTube, Facebook, Twitter, and Instagram!
---