EntertainmentEarth.com has opened pre-orders on a new Comic Con at Home exclusive item: Star Wars: The Clone Wars Enamel Pin Set.
Produced by Monogram, this 3-piece set includes pins of Ahsoka, Rex, and Ventress, plus the logo for Star Wars: The Clone Wars. Each pin measures approximately 1 3/4-inches. The set comes packed in a clear, hard display case.
The set is priced at $19.99.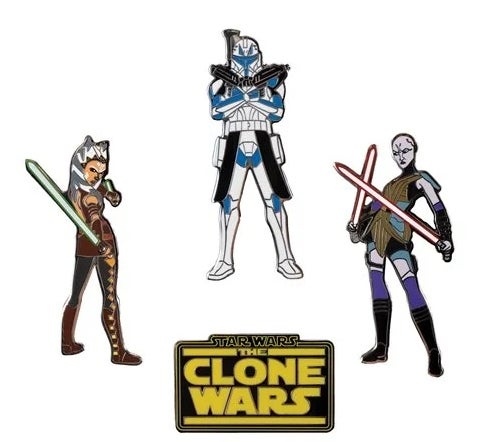 ---