Good things DO come in small packages! Super Impulse has proven that age-old idiom with their amazing line of microsized playthings called World's Smallest.
The World's Smallest series has been out for awhile now, entertaining casual collectors and serious fans alike with nostaligic toys from the past, including Fisher-Price, Stretch Armstrong, Etch-A-Sketch and much, much more. The line has even incorportated classic action figures, such as Hasbro's original 12-inch GI Joe!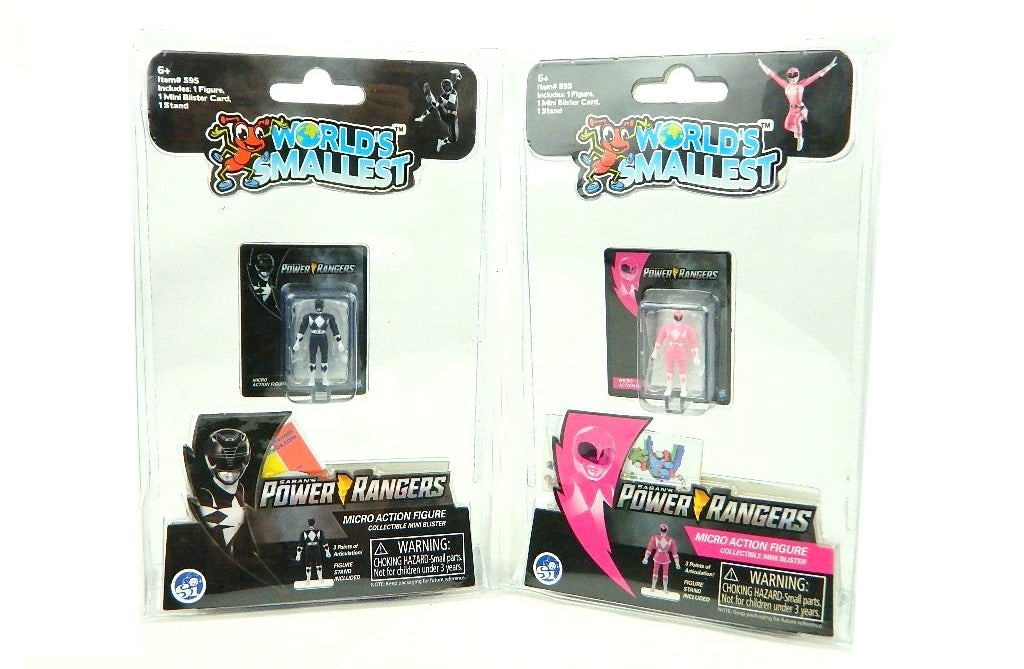 As huge fans of retro toys ourselves, we've been covering Super Impulse for a few years now at the New York Toy Fair (see our coverage HERE). While we always look forward to seeing what Super Impulse has to offer, this year introduced something special to the World's Smallest universe: Micro Action Figures! These include licensed 80's action figure properties like GI Joe, Power Rangers and Transformers, with upcoming licenses for Masters of the Universe and the Teenage Mutant Ninja Turtles! Each Micro Action Figure is priced at a SRP of $5.99 each.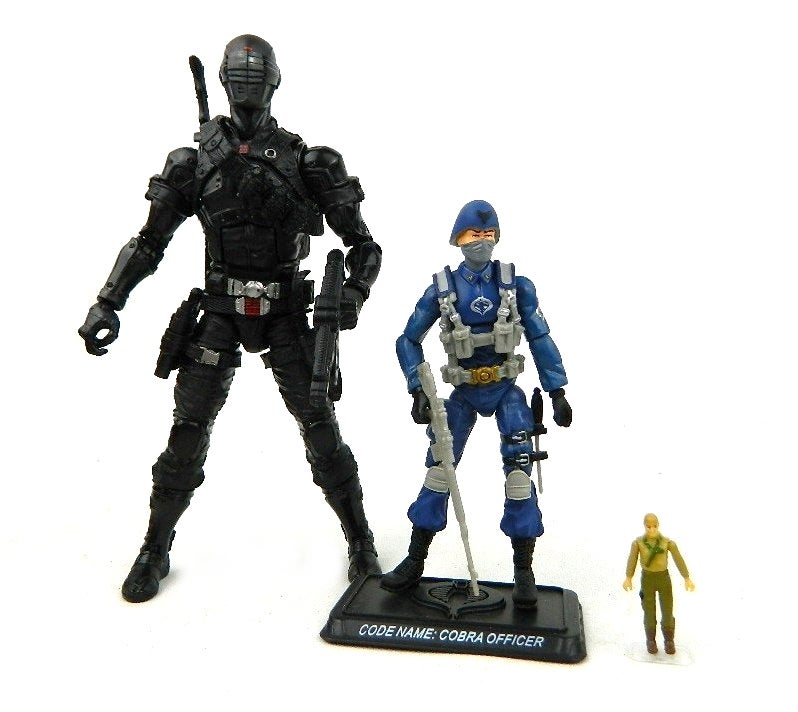 To give us an idea of this amazing little line, Super Impulse provided a sample of two characters each from GI Joe, Power Rangers and Transformers. The initital assortment from these licenses includes some of your favorite characters each micro-scaled to a mere 1.25 inches tall. GI Joe debuts with First Sergeant Duke, Machine Gunner Roadblock and Commando Snake Eyes, Transformers launches with Optimus Prime, Bumblebee and Starscream, while the Power Rangers explode out the gate with SIX Rangers: Yellow, Red, Pink, Green, Blue, and Black!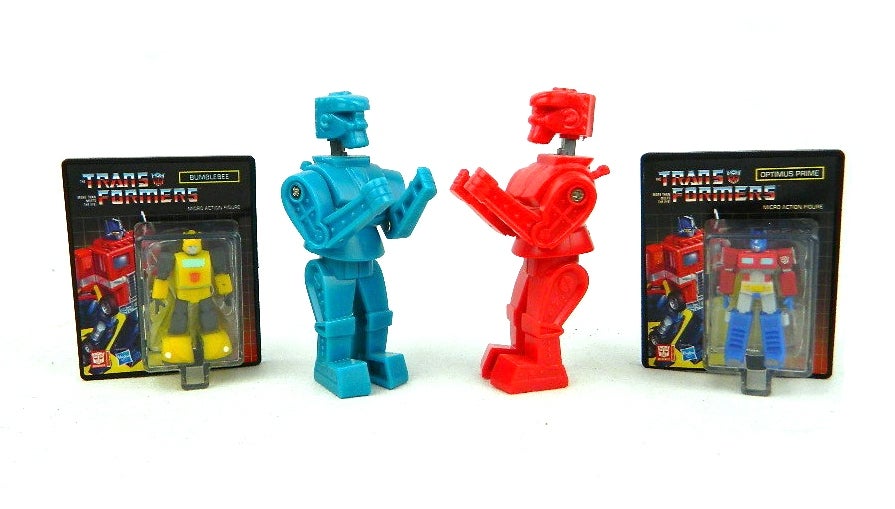 First the packaging. Each micro- figure comes sealed on a clamshell, which in itself, is perfect for display. However, you'd be missing half the fun of these small toys if you didn't open them up. Peeling back the clamshell layers and removing the paper character inserts, collectors are treated to a micro "blister carded" figure – the card made of a durable plastic construction with authentic character cover art. The WOW factor gets bigger when you flip that mini card over and realize Super Impulse included an opening panel/hatch that allows you to remove the figure! This is collector-friendly packaging all the way.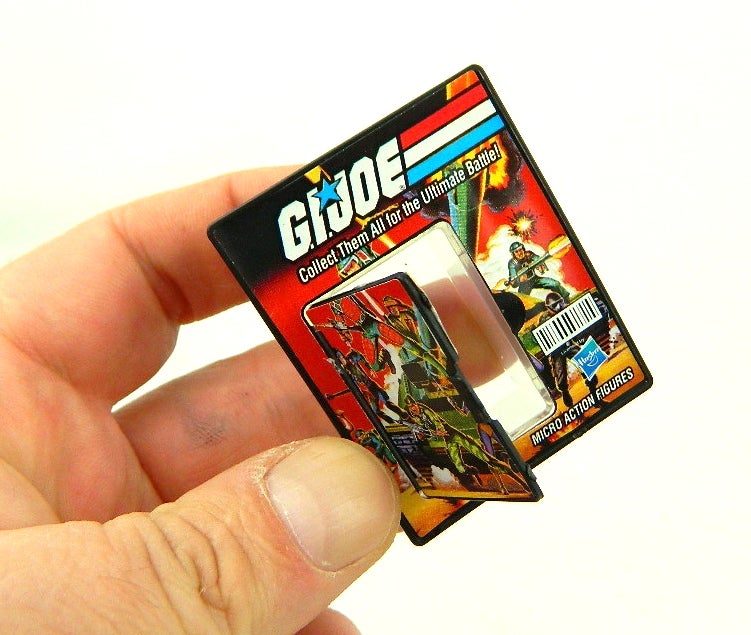 With mini "blister carded" figure in hand, you quickly realize that the clamshell these figures came in was simply for shipping purposes. THIS is how to display your World's Smallest action figures. Behind each back panel is a plastic baggy that contains the micro figure's accessories. All World's Smallest figures include a clear pegged display base that the figure can plug into (yes, there is a micro-hole on the left foot of each figure!). I found that the Transformers figures didn't need this, standing fine all on their own with their wide feet, but the Power Rangers and Joes definitely need the base to stand.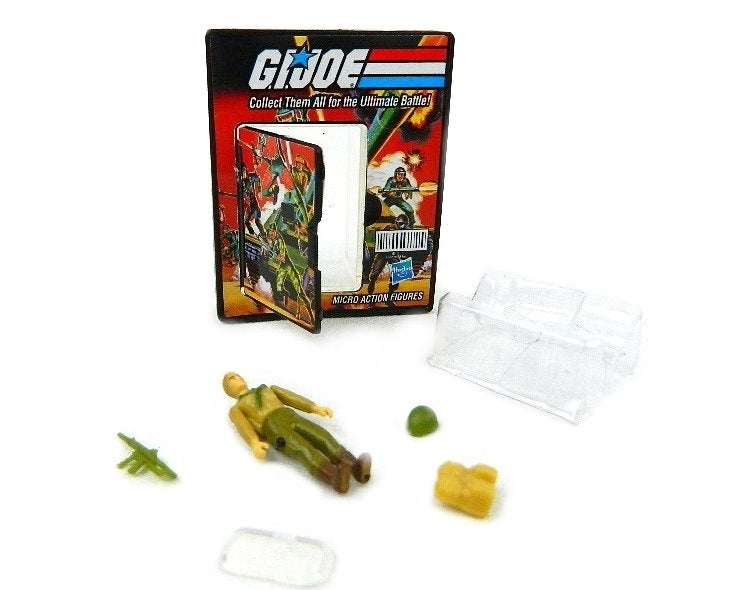 Where it gets absolutley insane is with the GI Joe figures and the inclusion of micro accessories such as guns, helmets and backpacks. This gear isn't just for show either: the figure can actually use it all! Backpacks plug in on the back, helmets cover the head and the guns can be held in the hand (albeit, delicately). The included gear certainly makes the World's Smallest GI Joe figures the best bang for your buck. All that's missing are the character file cards on the back packaging!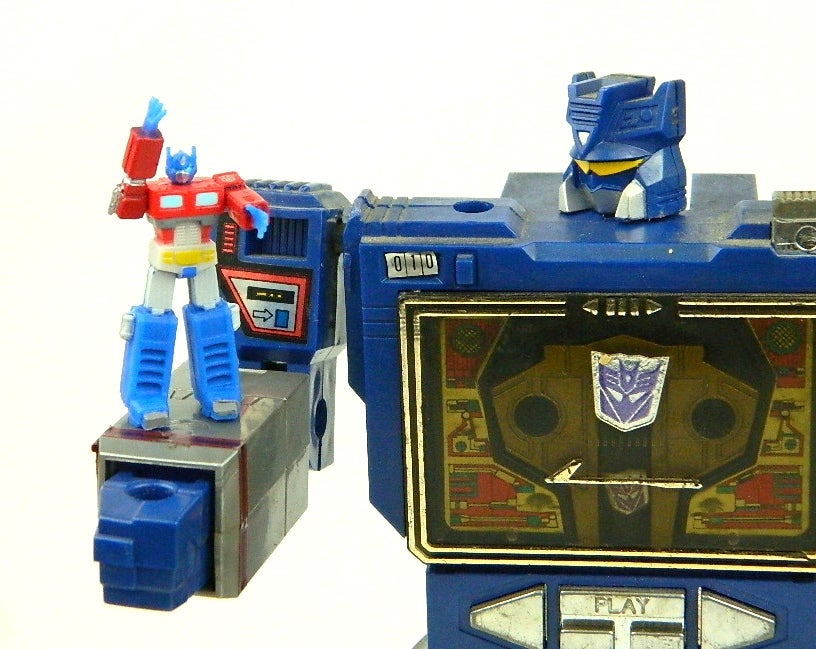 For such tiny recreations, each World's Smallest figure features an amazingly accurate sculpt. And get this: these figures actually MOVE! While the Transformers don't convert (now THAT would be incredible!) and the Joes aren't the super-poseable o-ring figures of old, each World's Smallest figure does star 3 points of articulation at the head and arms! With the addition of multiple paint apps, each character is instantly recognizable as their larger action figure counterpart.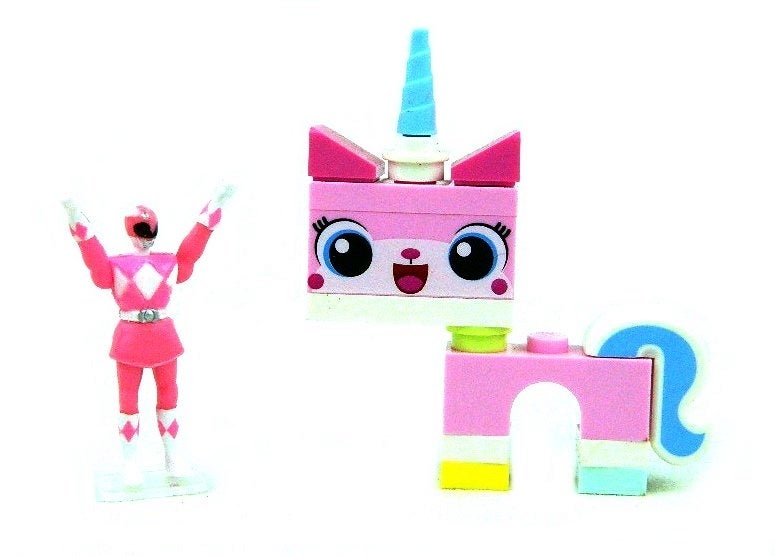 Super Impulse's World's Smallest aren't meant to replace everyone's favorite original full-scale action figures; they're meant to supplement them. World's Smallest are nostalgic novelties; curious conversation starters for collectors to impress their friends. I enjoy them in my collection as an action figure oddity; impossibly tiny toys that bring a smile to my face everytime I pick one up. Pick up one (or two or three). I guarantee you too will be impressed.
Super Impulse toys can also be found in mass and specialty retailers including Walmart, Target and Cracker Barrel, as well as online through Amazon.
---
We are committed to finding, researching, and recommending the best action figures and collectibles. We earn commissions from purchases you make using the retail links in our product reviews. Learn more about how this works.
Review and Photos by Jeff Saylor
Review Samples Courtesy of Super Impulse
---