Factory Entertainment revealed 3 of its 2020 Convention Exclusives during the first episode of, "Consolation-Con: A San Diego Comic-Con Virtual Booth Experience" which is available to watch now below.
The just announced Convention Exclusives are available to order now only at FactoryEnt.com and all are strictly limited edition collectibles. Below are the first set of Convention Exclusives.
Consolation-Con/SDCC Exclusives will start shipping the week of August 24, 2020. All Consolation-Con/SDCC Exclusive sales are final.
More exclusive to be announced!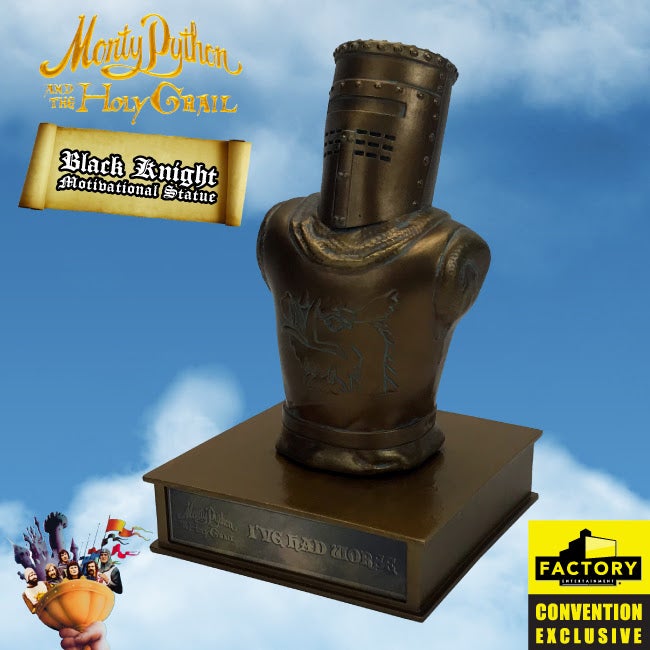 Monty Python – Black Knight Motivational Statue – $50, LE 500 Pieces
This highly detailed, hand painted and very, very silly bronze style statue is the perfect tool to inspire anyone and everyone to move for no man! Each 8″ tall collectible resin statue features a series of stickers containing motivational quotes in English and Latin that can be applied to the base.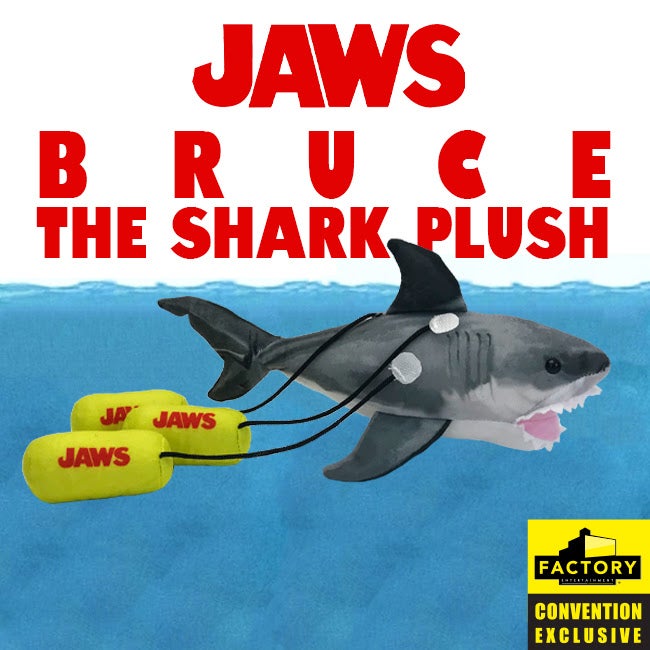 Jaws – Bruce The Shark Plush – $25, LE 1000 Pieces
It won't cost you $10,000 to bring home this shark! Celebrate Consolation-Con (a San Diego Comic-Con 2020 virtual booth experience) with Factory Entertainment's convention exclusive JAWS 12" long collectible plush! Featuring Bruce in a huggable, squeezable form and 3 attachable barrels!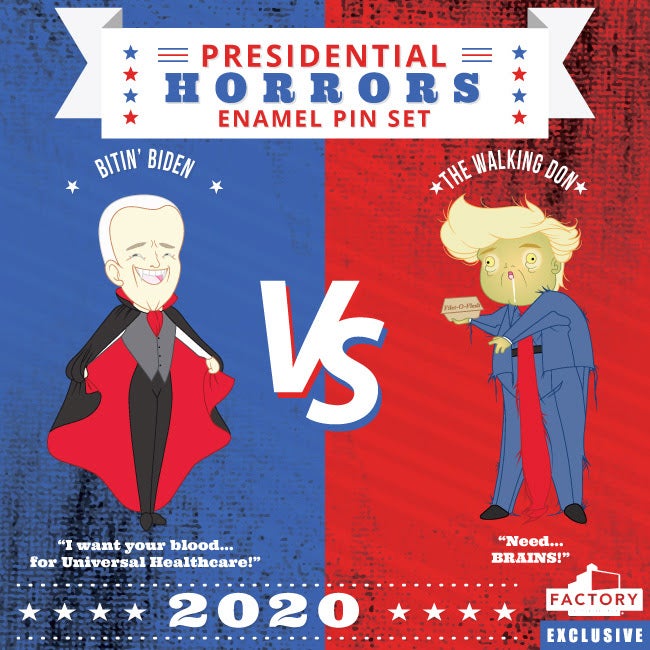 Presidential Horrors – Enamel Pin Set – $20, LE 1000 Pieces
One wants your blood for Universal Healthcare, while the other hungers for brains for his Filet-O-Flesh sandwich. 2020 has already been a monstrous year, and love them or hate them (or both), these Presidential Horrors are sure to make things even more interesting! Celebrate Consolation-Con (a San Diego Comic-Con 2020 virtual booth experience) and the coming election with Factory Entertainment's set of bipartisan stylized enamel pins featuring a vampire Joe Biden, "Bitin' Biden" and a zombie Donald Trump, "The Walking Don."
---