Believe it or not, the Marvel Legends Build-A-Figure (better known as a BAF) did not always exist. The concept – where if every figure in a Marvel Legends wave is collected, a larger bonus figure can be assembled – was started in 2005 with Series 9, three years after the Marvel Legends series was started.
Since then, and all the way into current Hasbro Marvel Legends, the BAF treatment has continued on. By packing a piece of a huge figure as an "accessory" with a smaller figure, it allowed ToyBiz and Hasbro to offer collector's a figure that would otherwise retail for astronomical amounts of money if sold on its own. It also didn't hurt that the BAF concept acted as an amazing initiative for collectors to "collect them all". Great marketing AND fan service.

Here are some of our favorite Marvel Legends Build-A-Figures offered over the years: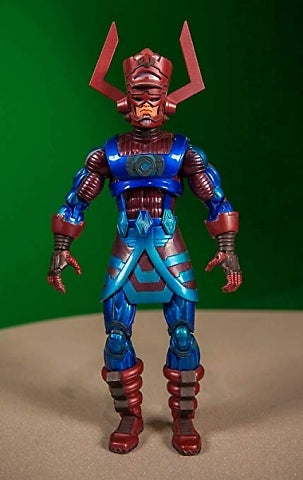 1) GALACTUS (ToyBiz 2005 Marvel Legends Series 9)
What a better way to kick off the Build-A-Figure concept than with a looming figure of the planet-eating cosmic being known as Galactus? Yeah, Marvel fans ate it up. If you waited 5 years, you could have scored the Hasbro 2010 San Diego Comic-Con Galactus exclusive – an absolutely ridiculously over-sized carded figure that earned you immediate geek toy street cred by toting it around on the convention floor.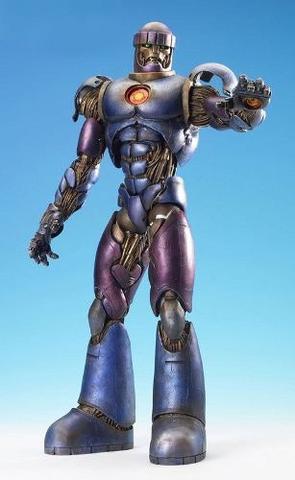 2) SENTINEL (ToyBiz 2005 Marvel Legends Series 10)
How do you follow up with a massive figure of the "Devourer of Worlds"? With a towering Sentinel, of course! ToyBiz was on a roll at this point and Marvel Legends collector were loving every minute of it. X-Men beware!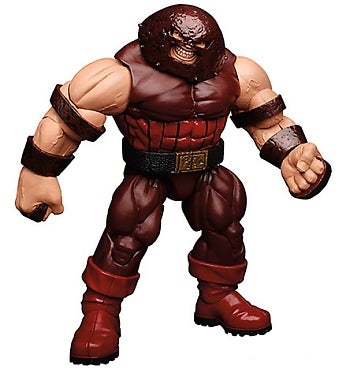 3) JUGGERNAUT (Hasbro 2016 Marvel Legends Series)
"I'm the Juggernaut [email protected]#ch". Fans were treated to an amazing figure of the Juggernaut back with Toy Biz's 2004 Marvel Legends Series 6. It was a solo release and it held up as the "ultimate" Juggs figure for many years to come. But all good action figures are eventually dethroned. In 2016, Hasbro upped the ante by offering the massive mutant as a Build-A-Figure. That series also delivered fans a bunch of great X-Men figures for Juggernaut to fight, including Kitty Pryde and Lockheed, Iceman, Jean Grey Phoenix, Cable, Rogue, Havok, and one of the best Deadpool figures to see release.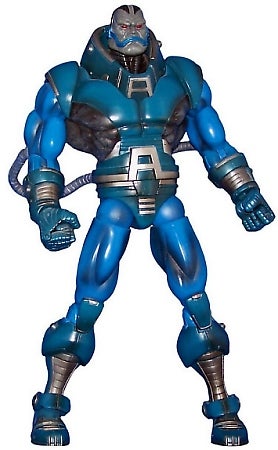 4) APOCALYPSE (ToyBiz 2005 Marvel Legends Series 12)
You ever wonder why DC's Darkseid bears a striking resemblance to Marvel's Apocalypse? Regardless, before Thanos stole all of Marvel's supervillain thunder, Marvel Legends collectors were content in getting any new supervillain BAF. Apocalypse filled the void nicely in 2005, especially following in the footsteps of such titans as Galactus and a Sentinel. 2005 was a remarkable breakout year for the Marvel Legends series and fans alike.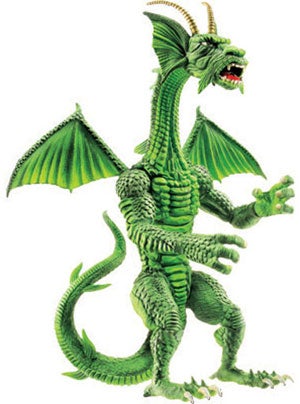 5) FIN FANG FOOM (Hasbro 2008 "Hulk" Series)
Sometimes a Marvel Legends series is all about the single figures. Other times it's all about the BAF. Hasbro's 2008 Marvel Legends series brought the two together in beautiful harmony, with a singular focus on The Hulk. If you purchased that year's San Diego Comic-Con exclusive, you saved yourself a lot of tracking down on all the figures, getting not only Classic Green Hulk, Hulk (The End), King Hulk (Planet Hulk), Skaar (Son of Hulk) along with Hulk-tastic characters Wendigo, Absorbing Man, and Doc Samson, but the also the bonus BAF of serpent supervillain: Fin Fang Foom!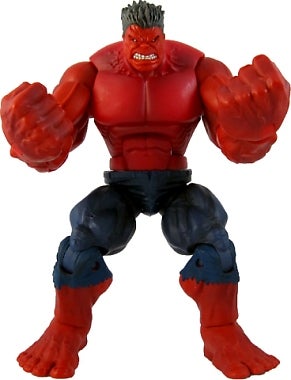 6) RED HULK (Hasbro 2008 Target Exclusive Wave)
The "Rulk" phemonenom was in full swing this year thanks to a new Marvel Red Hulk comic. Tapping that popularity, Hasbro unleashed this Target exclusive wave of figures that allowed you to assemble the big bad himself. Being a Target exclusive made this Marvel Legends BAF a little more difficult to hunt down, but the end result was a smashing success.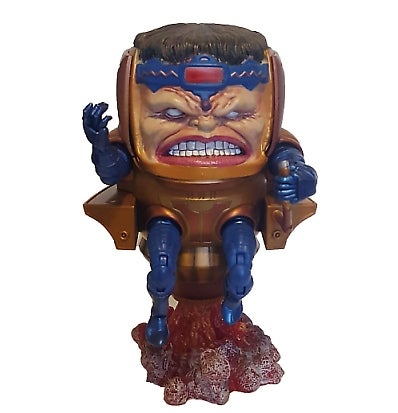 7) M.O.D.O.K. (ToyBiz 2006 Marvel Legends Series 15)
This BAF took fans by surprise. But honestly, what's not to love about a giant floating villainous head named the Mental/Mobile/Mechanized Organism Designed Only for Killing? I personally crack a huge smile every time I see the acronym-enabled villain. And as super-sized Marvel Legends figure? It showed collectors that Toy Biz was willing to embrace ALL of Marvel's eccentric characters with this toy line.

8) MONSTER VENOM (Hasbro 2018 Marvel Legends Series)
2018's Venom movie didn't do much for me, but the hyper around the film helped raise awareness for the alien Marvel symbiote. Monster Venom was a very cool-looking BAF that was built collecting some equally cool-looking solo figs, such as brother symbiotes Carnage, Scream and Poison, along with incredible oddball releases like Typhoid Mary Spider-Ham (complete with alternate Pork Grind head). This BAF was so good, Hasbro is releasing Monster Venom as its very own deluxe figure this year!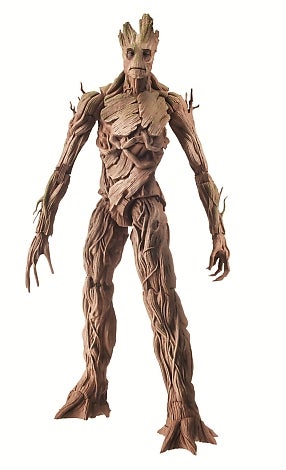 9) GROOT MCU VERSION (Hasbro 2014 Guardians of the Galaxy Series)
This is another example of a hot Marvel movie dominating the BAF theme. The release of James Gunn's Guardians of the Galaxy in 2014 was explosive. Needless to say, this primarily BOTG movie-based series was mega popular, especially for the figure that wasn't sold on his own, but was instead offered as a BAF: the fully-grown tree-like Groot. "We are Groot!"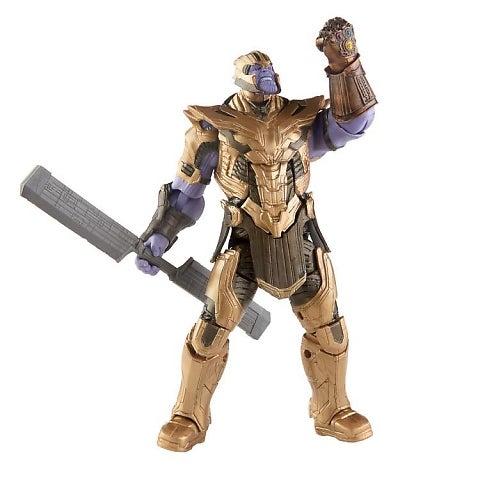 10) THANOS (Hasbro 2019 Endgame Series)
This armored up BAF of Thanos impressed collectors with an awesome Endgame movie-accurate sculpt, Infinity Gaultlet AND a massive double-bladed sword. It didn't hurt that the series offered an eclectic assortment of deep dive superheroes, such as Living Laser, Hercules, Nighthawk, and Citizen V!

We are committed to finding, researching, and recommending the best action figures and collectibles. We earn commissions from purchases you make using the retail links in our product reviews. Learn more about how this works.
---