Figures (or any type of collectible for that matter) from Disney's 1979 space adventure The Black Hole have been a long time coming. Aside from the vintage Mego action figures, there were a couple Medicom of Japan Kubricks, a pair of exclusive Funko Pops, and an exclusive V.I.N.CENT vinyl from MINDstyle. That. Is. It. Until now!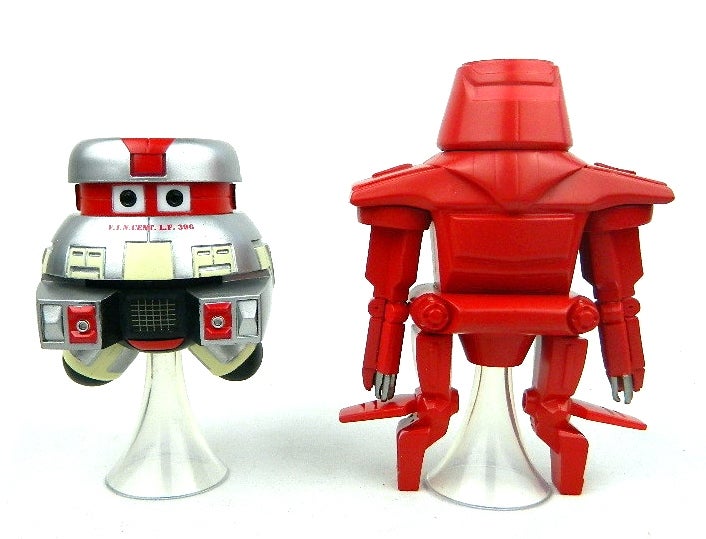 Diamond Select Toys has expanded their Disney figure license to include toys from The Black Hole, including realistically sculpted Select action figures (due out in March) and the pair of stylized Vinimate vinyl toys up for review today, hitting stores now.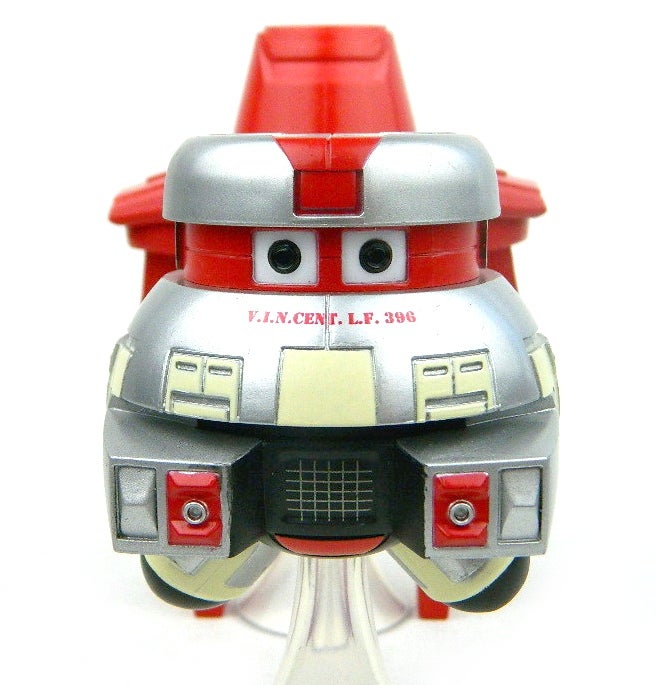 First, a little background. As a kid into everything sci-fi during the '70s, I really looked forward to Disney's The Black Hole. For me it was all about the robots shown in the previews, V.I.N.CENT and Maximilian. Especially Max. I was more than underwhelmed after seeing the movie, and even a repeat viewing as an adult confirmed what I already knew – that The Black Hole isn't a very good movie. However, I still love V.I.N.CENT and Maximilian. My mom drove around to like 5 different Toys'R Us stores back in the day to hunt down Maximilian for me, so that certainly made an impression (that and those old figures are actually quite good, even to this day). But more than that is the simple fact that V.I.N.CENT and Maximilian are very unique, well-designed robots. Especially Max.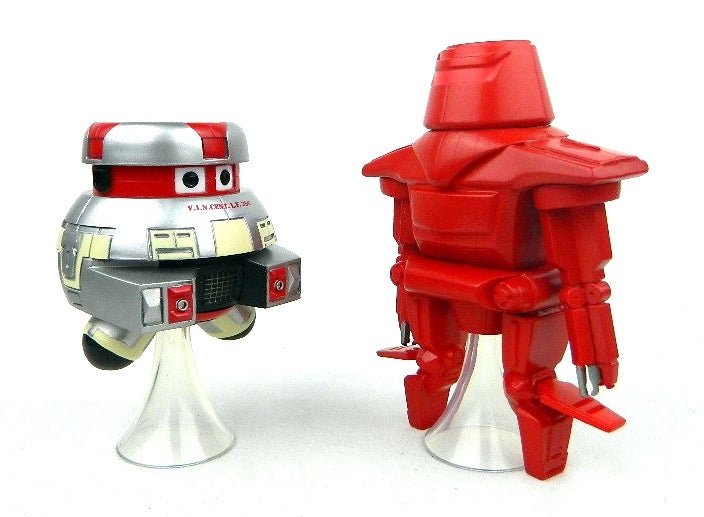 That said, you can understand why I'm excited to finally get new figures of this classic robo duo. In regards to these new Vinimates, I know stylized vinyl figures aren't for everyone, but I tend to like them because they add a touch of whimsey to my mostly realistic display. But here's the kicker: these Black Hole Vinimates really aren't that stylized. V.I.N.CENT appears a tad cartoony and Max is sporting a slightly oversized noggin, but that's it. In other words, it's like getting two vinyl Black Hole figures. The pair strike me as the most non-Vinimate Vinimates DST has released, not that I would have loved them any less if they were full-blown caricatures.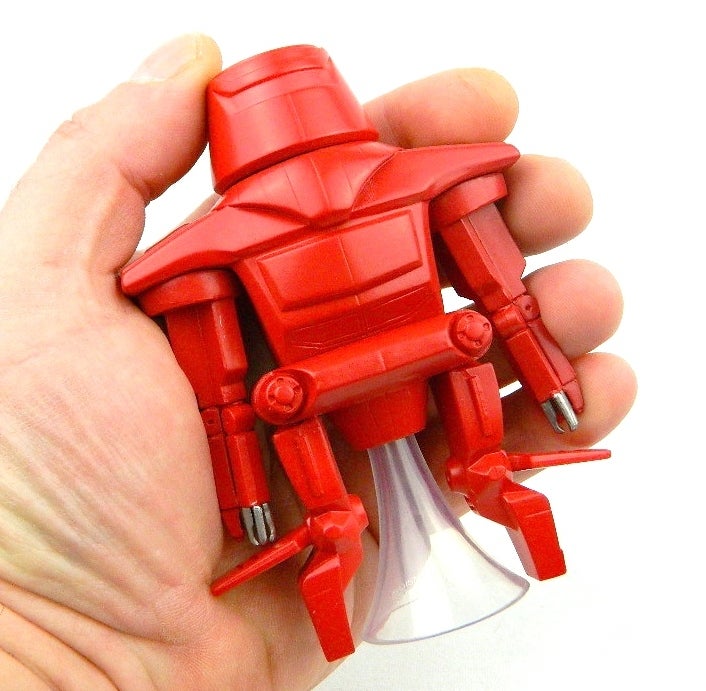 Good looks aside, each palm-sized figure features a nice solid vinyl heft, especially Maximilian. They also each come with a clear cone display stand to make them appear as if they are hovering. What's nice here is that these clear stands pop off if you so desire, although standing them up without one proves challenging.
The absolute best part of these new Black Hole Vinimates is their price: $19.99 for both. Not that you can put a price on figures I've waited over 40 years to own.
Initial pre-orders for the Black Hole Vinimates appear to have sold out at many retailers, though fear not. A new batch is shipping out next month in March! Fans interested can pre-order now through Amazon ($19.99 w/ free Prime shipping) or EntertainmentEarth.com ($17.99 + sh).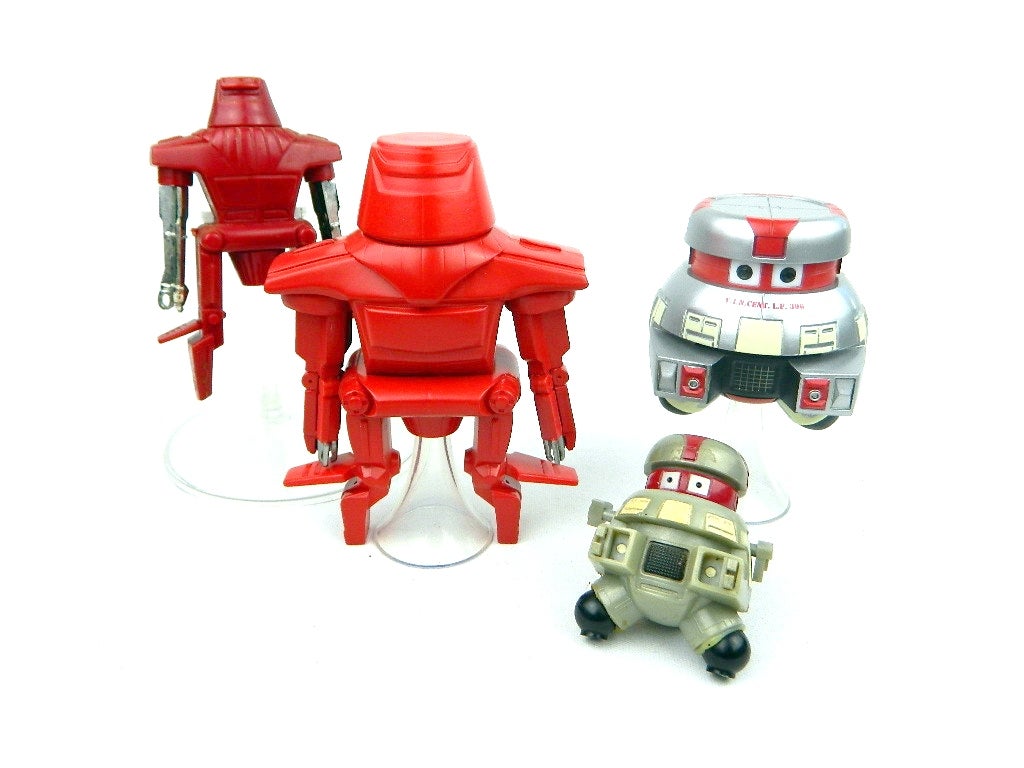 We are committed to finding, researching, and recommending the best action figures and collectibles. We earn commissions from purchases you make using the retail links in our product reviews. Learn more about how this work
---