Be you, be funky… JUST FUNKY!! Just Funky, a premiere manufacturer of licensed retail product, had a large Toy Fair 2020 booth showing off all their upcoming beverageware, acrylic character stands, snow globes and more!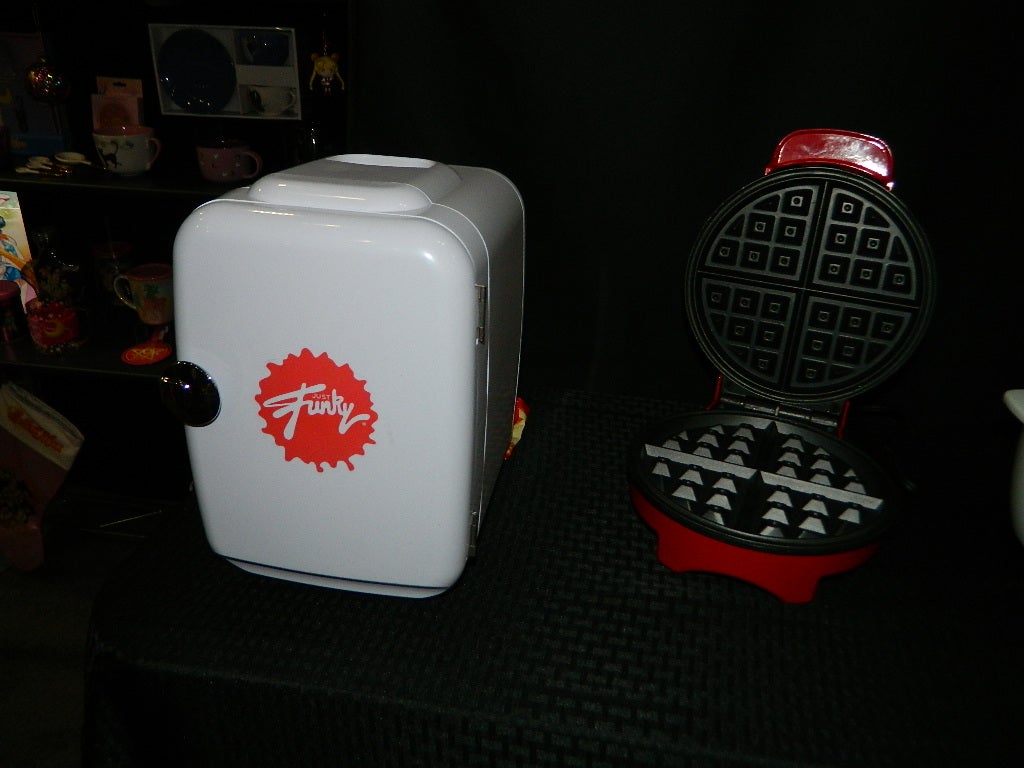 Just Funky's big announcement at the show was there expansion into licensed kitchenware. Using their broad umbrella of popular licenses, Just Funky plans on branding a variety of useful kitchen items, such as waffle makers, toasters, popcorn makers and more. The deal was so new that Just Funky didn't even have time to show off prototypes, so they used their own logo on items to demonstrate the concept.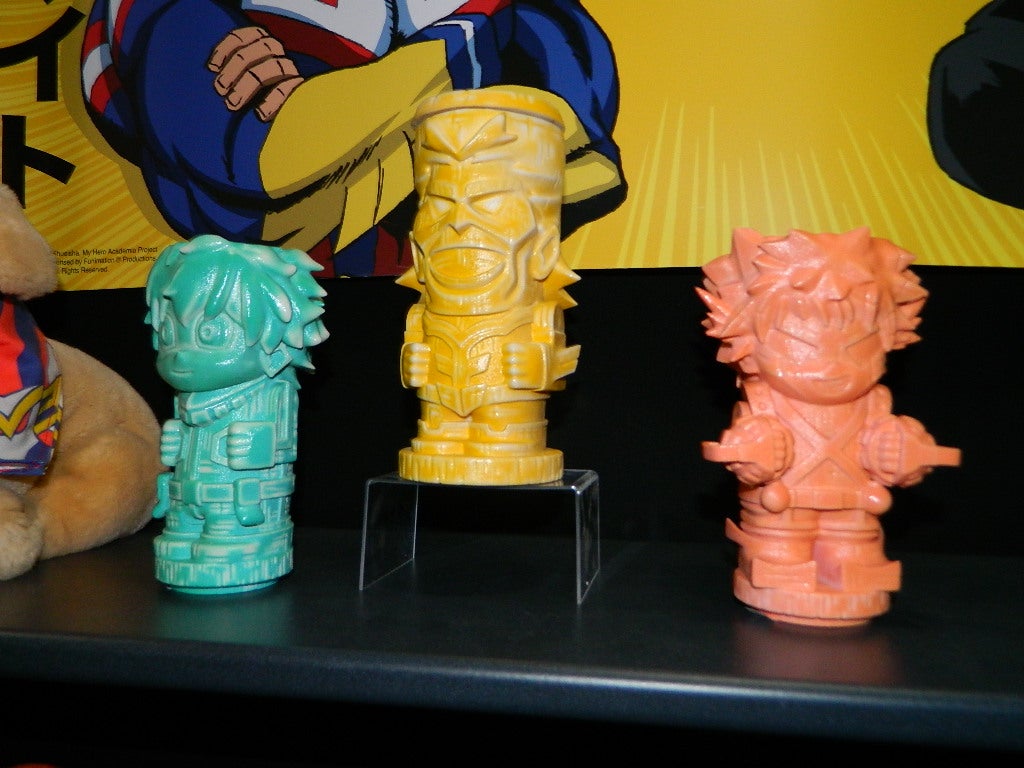 A new entry in Just Funky's beverageware category will be tiki-styled mugs. My Hero Academia and The Office showcased this new tiki line, which will be available in both PVC plastic and ceramic versions.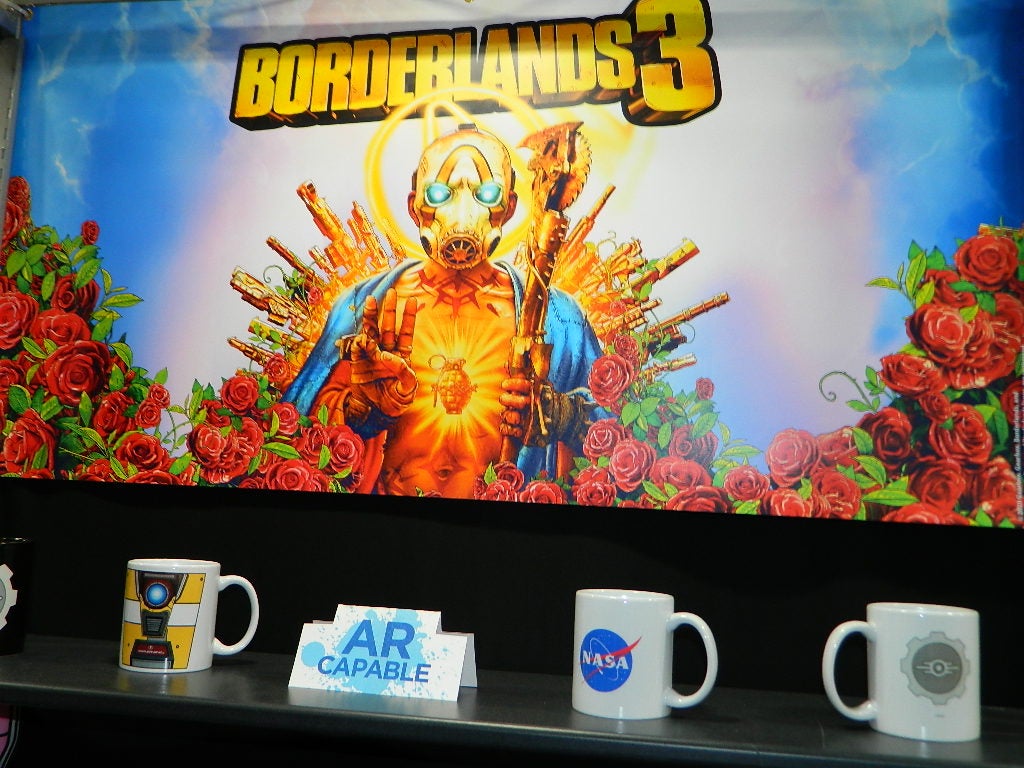 Speaking of beverageware, Just Funky demonstrated their new line of Augmented Reality mugs. Using the Just Funky AR app, fans can point their smart phone at the mug and watch a very cool animated sequence play out, such as a bomb dropping and the Vault door opening on the Fallout AR mug and the Borderlands AR mug featuring Claptrap doing a jig. Waht's extra neat about this tech is that Just Funky plans on rolling out NEW animations for each mug to keep things fresh.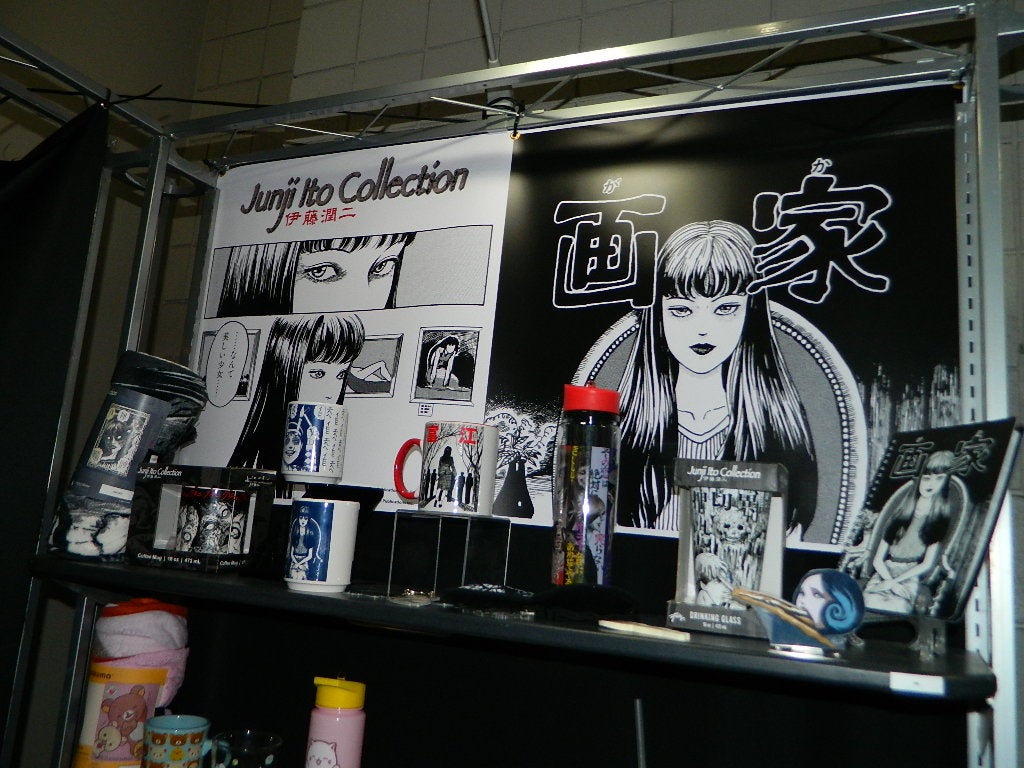 New and expanding licenses on display included the Japanese horror Junji Ito Collection, Dungeons & Dragons, The Boys, and a Billie Eilish product line! Check out all these great items in our Just Funky Toy Fair 2020 photo gallery below!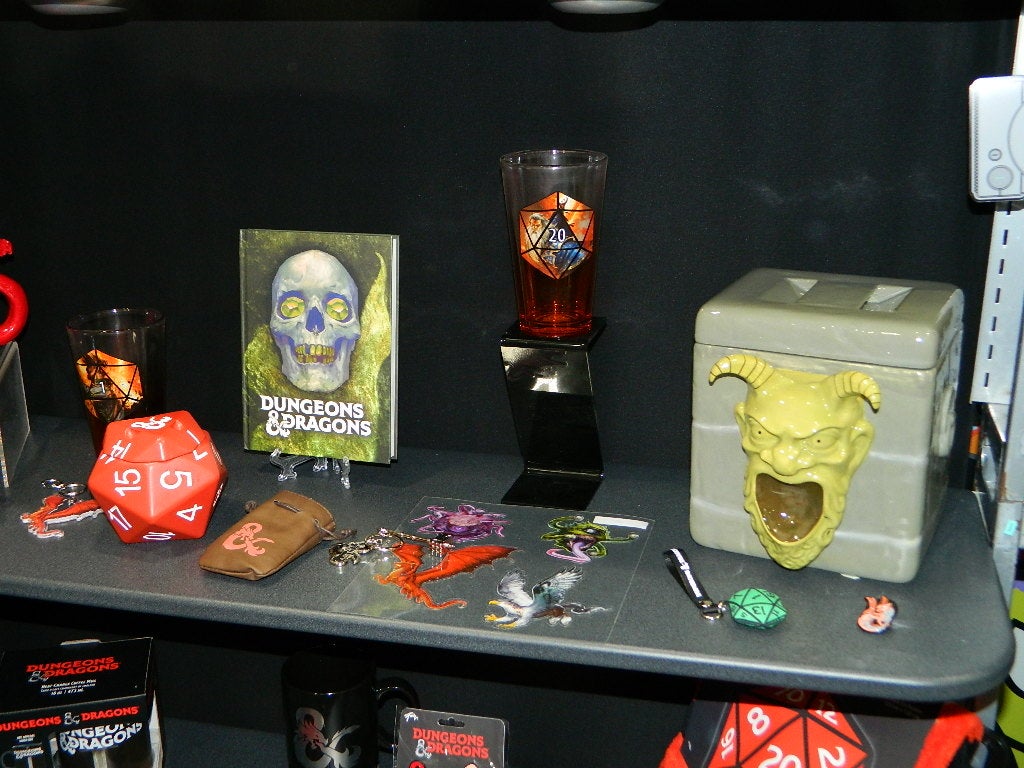 ---