Greeting vistors to Mattel's showroom was Baby Yoda, err, I mean "The Child" from the hit Disney+ series The Mandalorian. Mattel will be releasing the adorable creature as an 8-inch (SRP $12.99) and 11-Inch Basic Plush (SRP: $24.99). Look for both this Spring.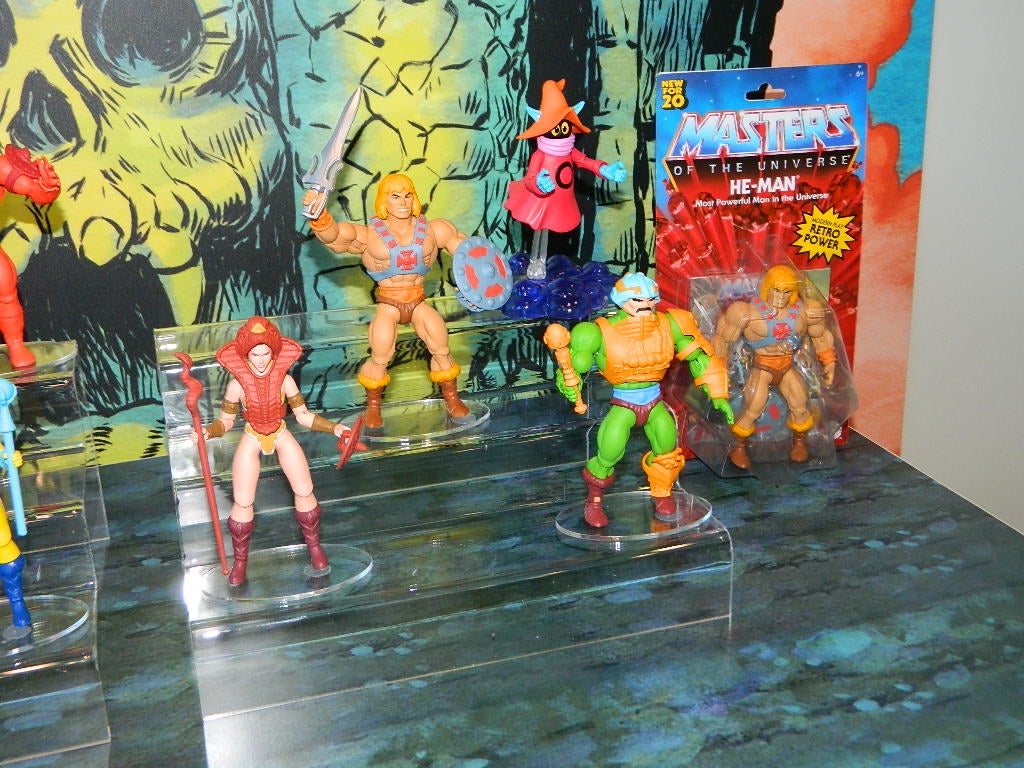 Big news out of Toy Fair 2020 was the return of Masters of the Universe toy line to Mattel. The company showed off their "new" series of vintage styled figures called Masters of the Universe: Origins.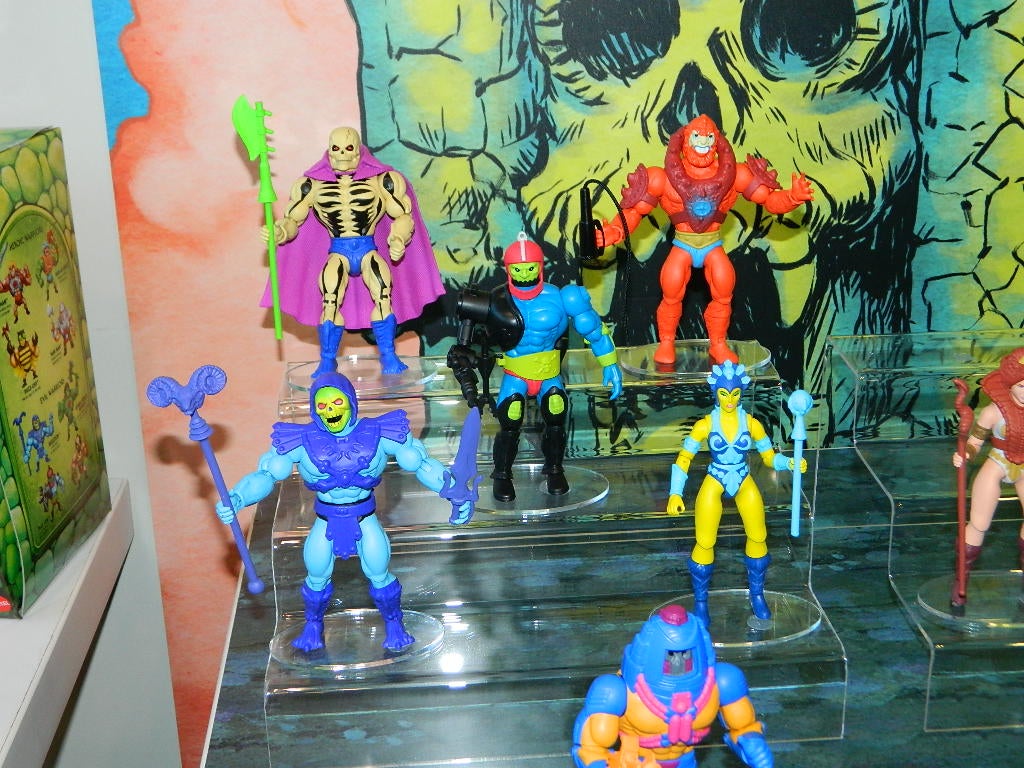 Nostaglia is the name of the game here with Heroic Warrior action figures of He-Man, Teela and Man-At-Arms battleing the Evil Warriors of Skeletor, Evil-Lyn and Beast Man. In addition to the throwback figs, MOTU fans can look forward to deluxe sets of Prince Adam and his Sky Sled and his faithful steed Battle Cat.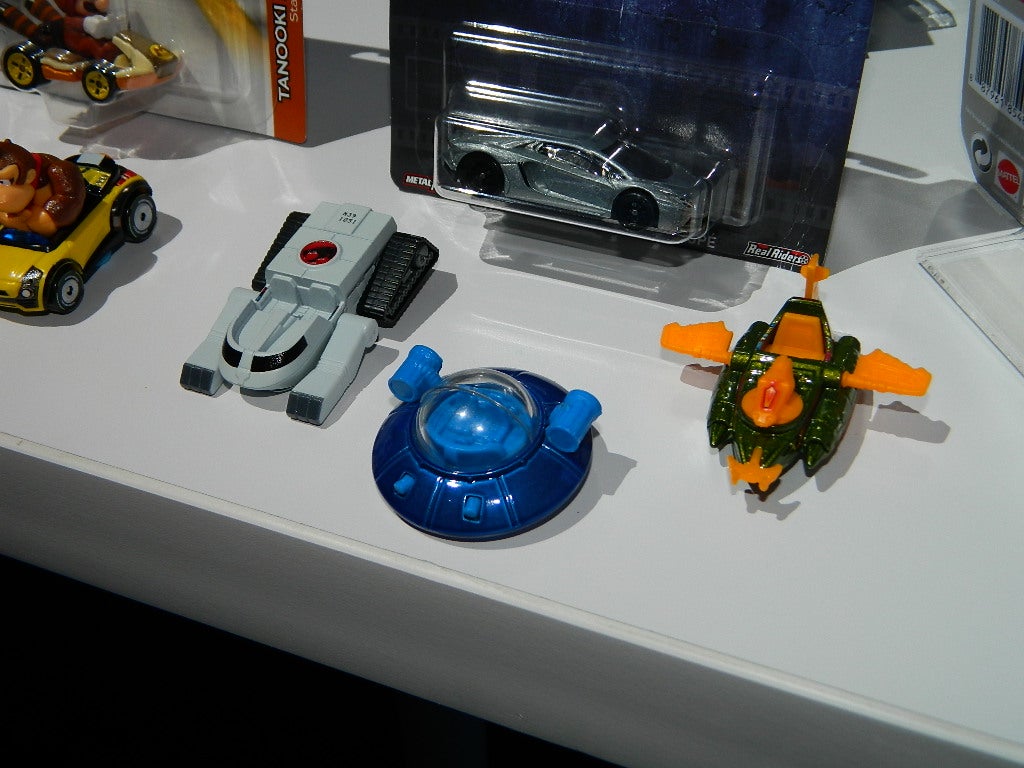 Speaking of MOTU, the classic Wind Raider vehicle will receive the Hot Wheels treatment! Other licensed vehicles making their debut at Toy Fair included Rick & Morty's Space Cruiser and the Thundertank from ThunderCats!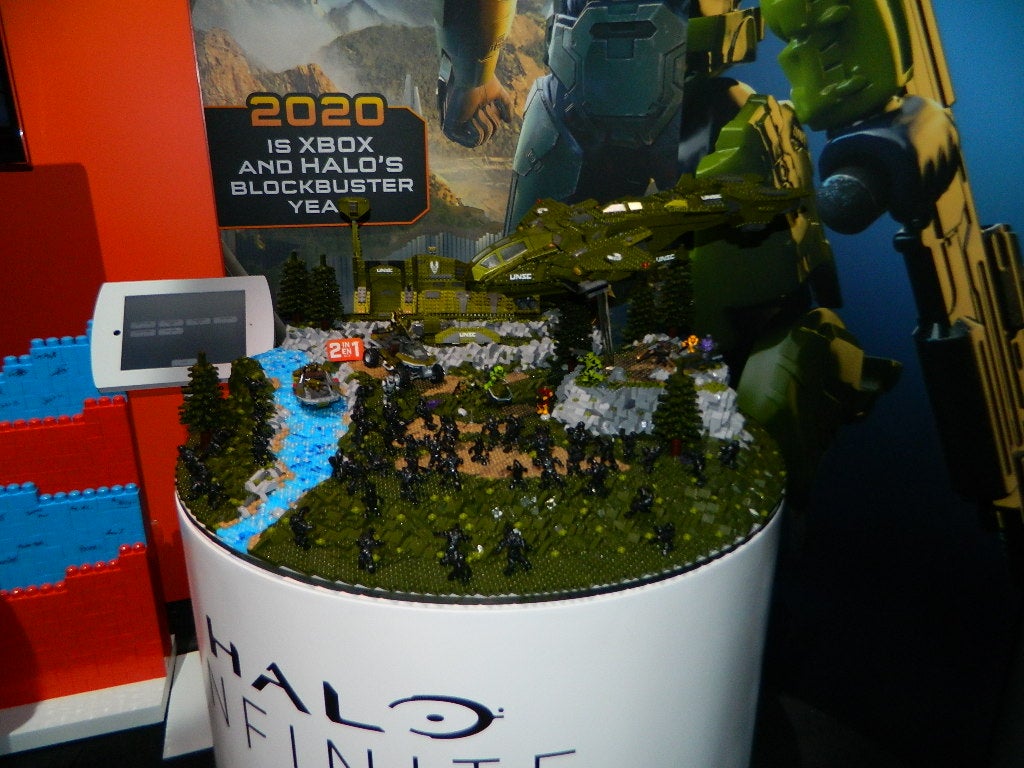 With Halo Infinite due out this year, Mattel's Mega Construx building brand will be unleashing all new playsets and vehicles. On display was a fortress defense set, a large Pelican dropship, and numerous other iconic rides, such as the Mongoose and Warthog. Fans may note that the Covenant forces weren't represented at the show (aside from the generic figures in the diorama). That's because Mattel doesn't want to spoil anything from the new game, but rest assured fans will get Covenant Halo Mega Construx.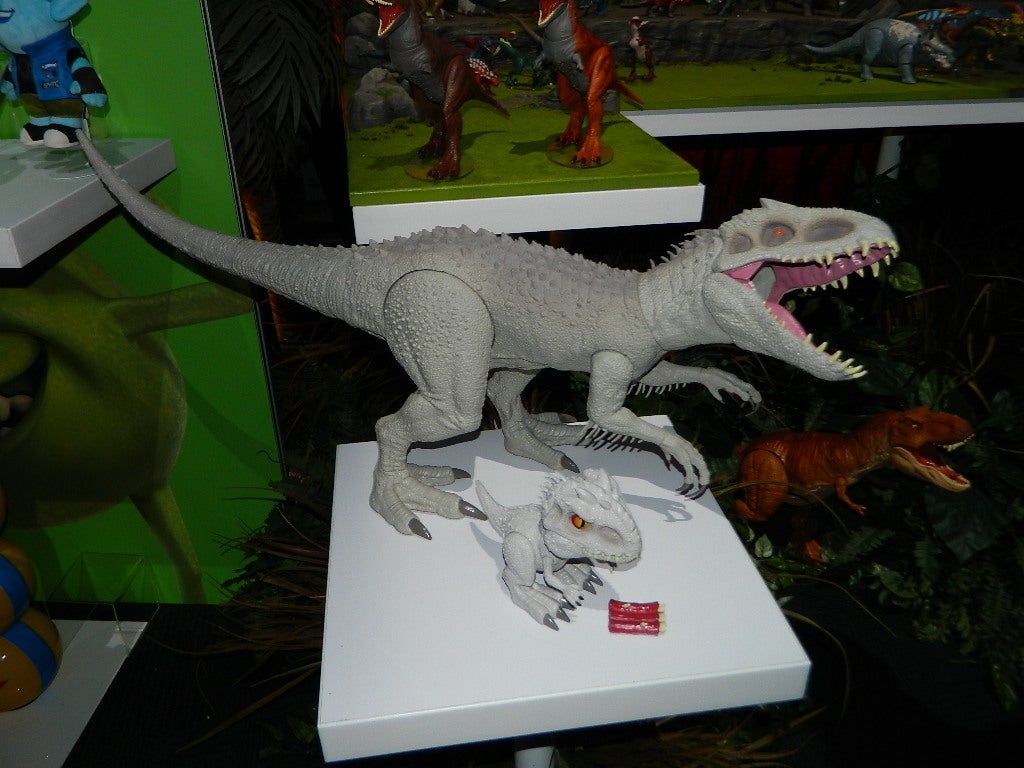 Take a look at our gallery below for a all these great Mattel items shown at Toy Fair 2020, and more, including a new SpongeBob figure series, new Jurassic World dinos, toys from the upcoming Minion movie, Minions: The Rise of Gru, as well as some cool new Disney/ Pixar collectibles!