J!nx makes a bunch of really fun toys and collectibles, but as we saw at New York Toy Fair 2020 they're about to make a big splash in the action figure market. First off, they have some incredible items for the ever-popular Minecraft license including mini figures, plushes in multiple sizes (and with various special features), a bunch of products celebrating the new and upcoming releases, and so much more. Seriously, check out the photo gallery below.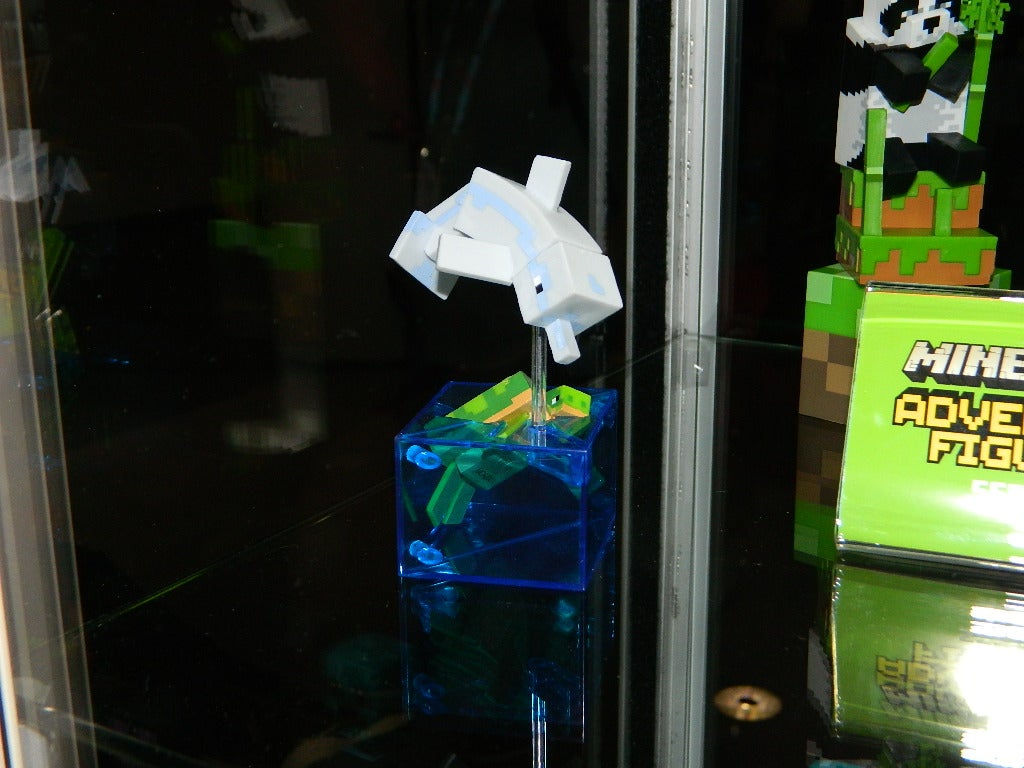 And then there's Cyberpunk 2077! This game will get the same treatment of fun apparel and novelty items, but J!nx is using the license as a launching point for their a few of their own figure stylings. Go Figs are their 3 3/4 inch line, debuting with Male V, Johnny Silverhand, Dexter Deshawn, and a Trauma Team Security Specialist. They have really neat sculpts with limited articulation and an accessory for each, and there are already plans for variants in different colors and "holographic" versions.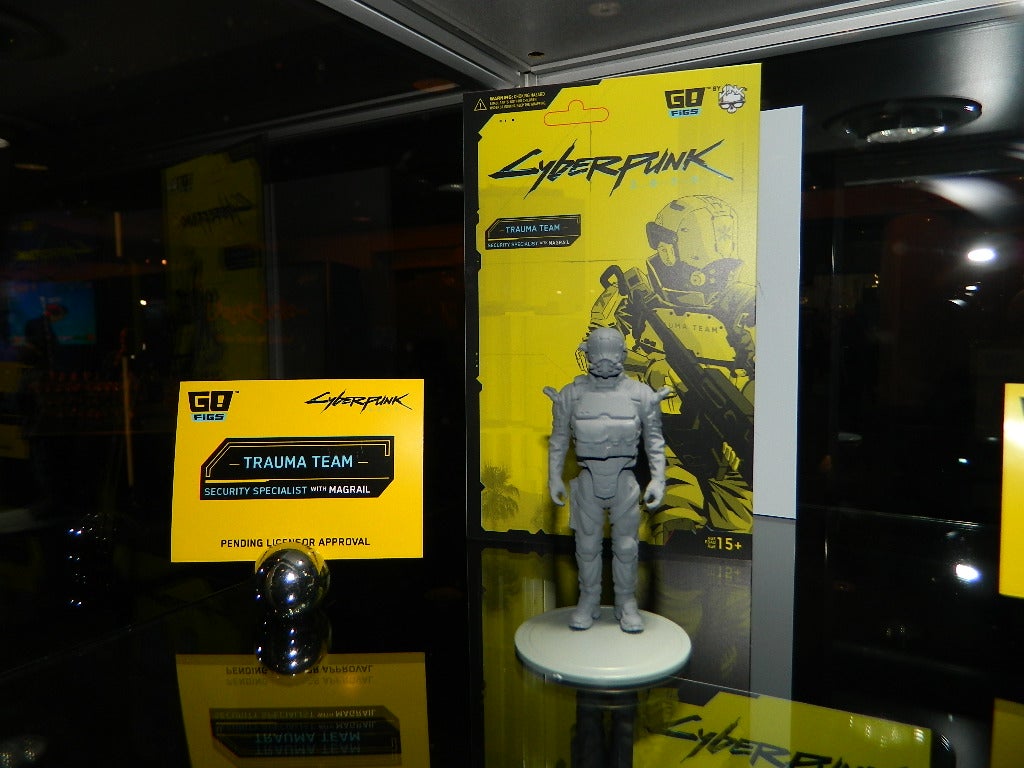 Next up are the Monos, mini figures along the lines of Muscle Men. The Cyberpunk lineup includes three-figure factions Voodoo Boys, Animals, and a hero pack with Johnny, V, and a robot creature. These will similarly be available in different colors and glow in the dark, and look really fun.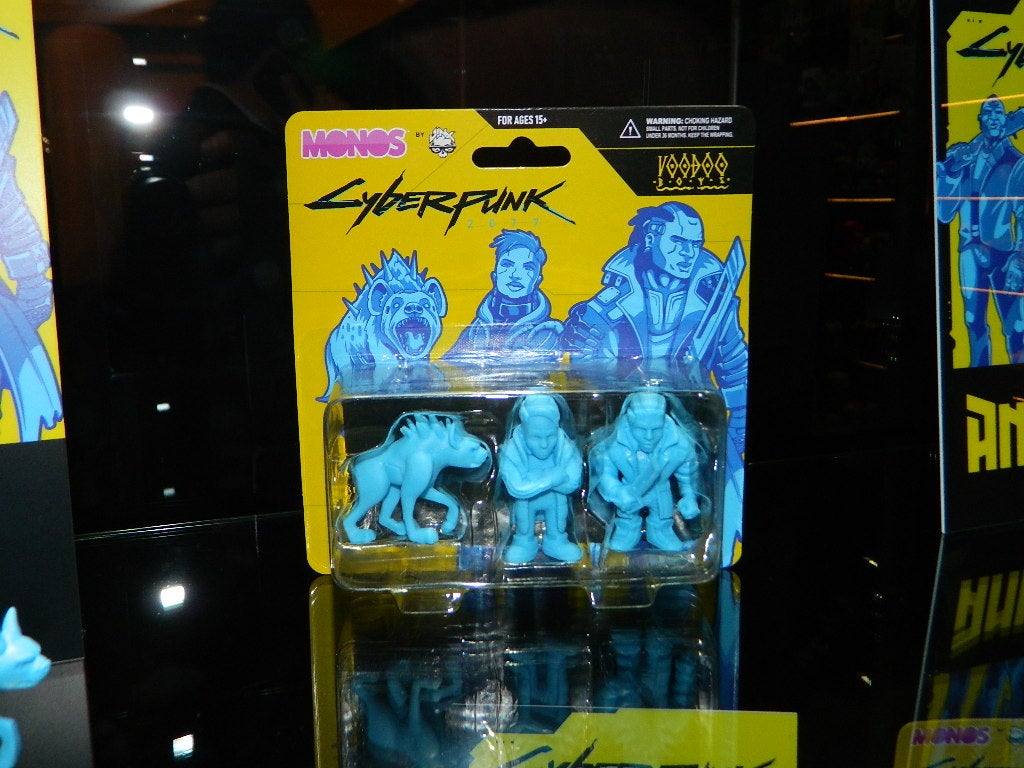 Finally there are M8z, plush figures with lots of character and style. Up first will be Johnny Silverhand, Trauma Team, Royce, and Dexter Deshawn. J!nx is super excited about these lines and looking forward to bringing other licenses to life as Go Figs, Monos, and M8z!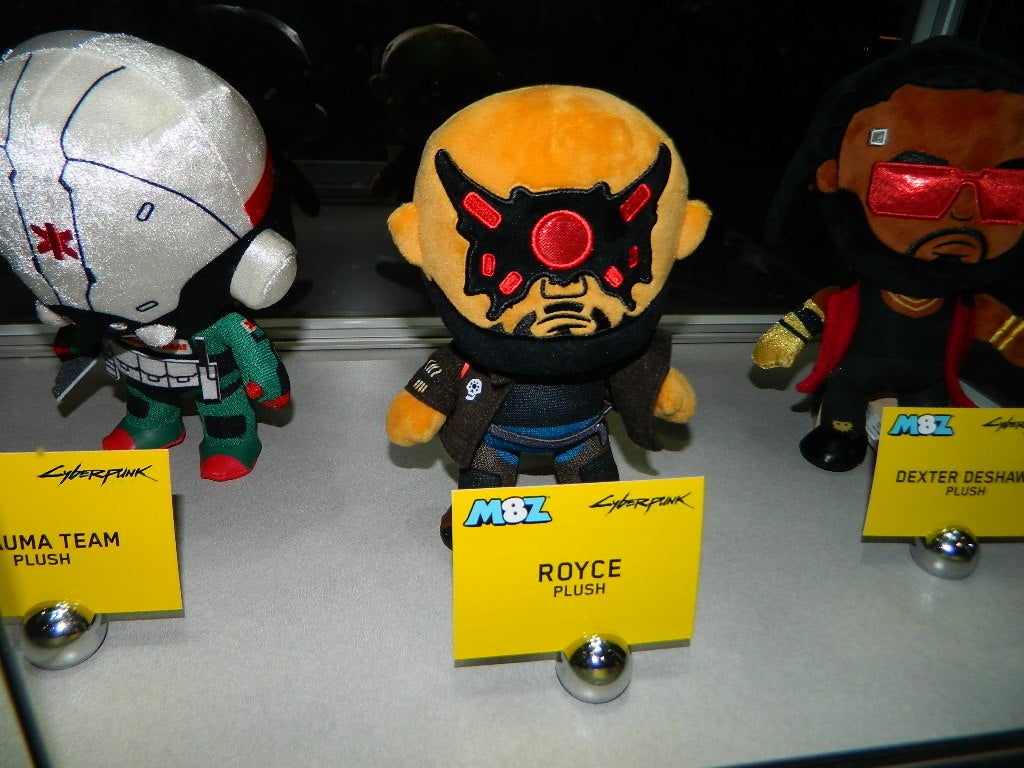 -Scott Rubin