Review and photos by Scott Rubin
Since their debut a couple years ago smartwatches have allowed people to connect to their world even faster and easier, beaming to their wrists many of the capabilities of their cell phones. There are several on the market ranging from the basic to the hideously expensive and ostentatious, but until now there wasn't really anything specifically for the geeks. One61 Studio has broken that barrier with their new line of DC Comics-inspired devices featuring characters from comics, TV shows, and films, and today we're going to be taking a look at the Flash Superhero Smartwatch! It combines cutting-edge tech and functionality with an overlay of graphics and features celebrating the hit CW The Flash television show, a favorite of mine and many others. So, what can this Superhero Smartwatch do? Let's find out!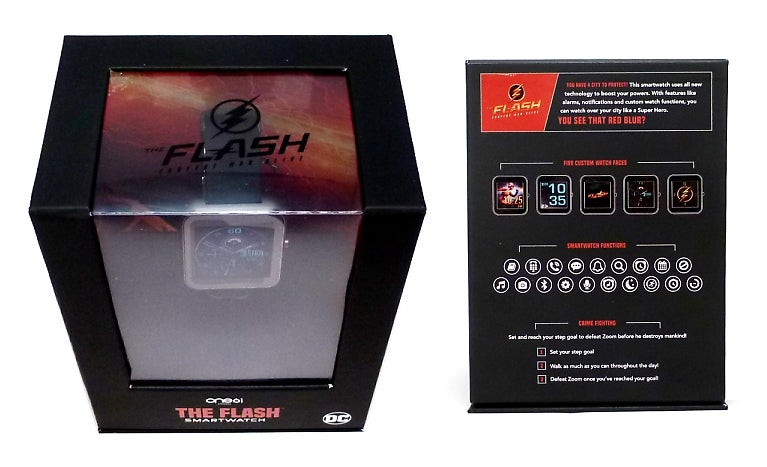 As a tech gadget the Superhero Smartwatches come packaged in sophisticated displays, here a cool black window box showing off the device from the front and top. The forward-facing panel of the box has only the logos of DC Comics and One61 with the title "The Flash Smartwatch," while the top has the logo of the TV show. Through the window you can see the watch on a display base, a sticker over the face replicating one of the clock options.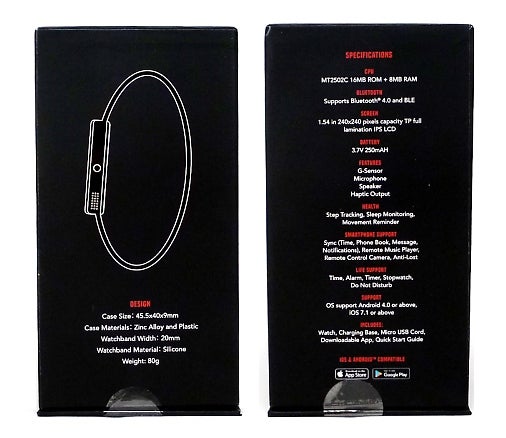 The sides and back of the package are covered with a ton of information on the device's features from materials and weight to tech specifications, smartwatch functions, and much more. It also shows off the five custom watch faces you can choose from as well as a description of the "Crime Fighting" application that makes exercising fun.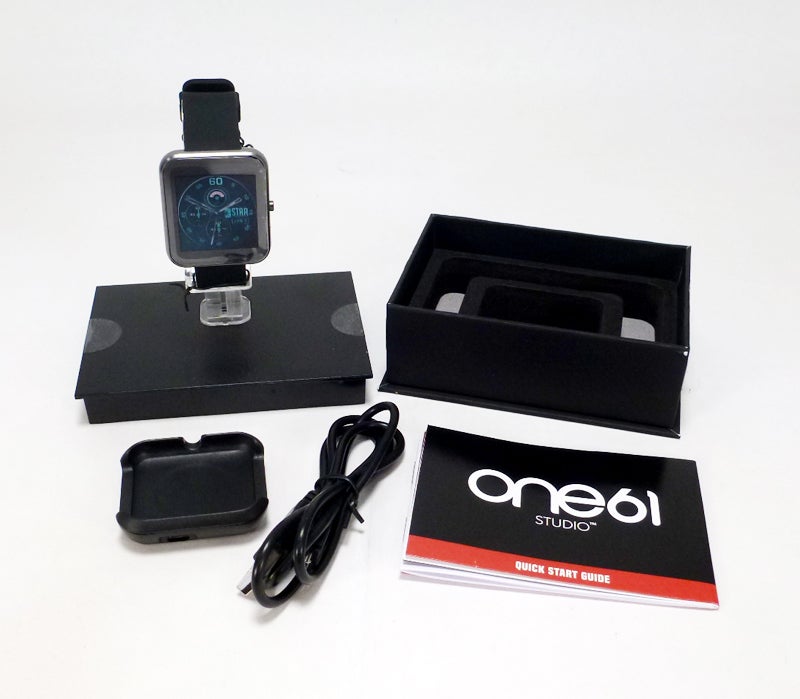 Opening the box is a simple matter of cutting the tape at the bottom and sliding off the top piece, revealing the watch on its base (the device itself is attached with a couple twisty-ties). Pop open the base to find the charger and cord, Quick Start Guide, and information sheet.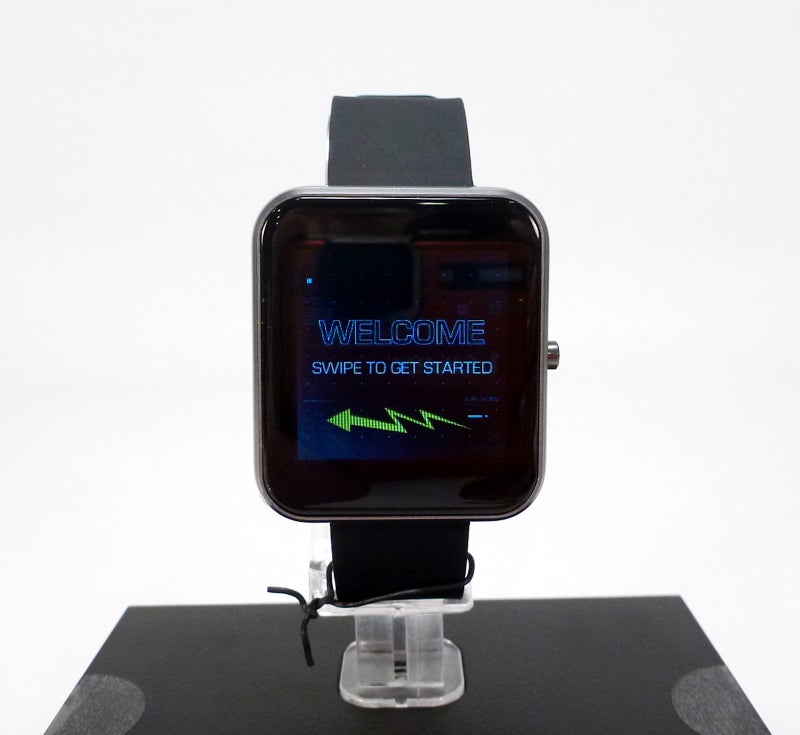 Setup is ridiculously easy, even for someone who's not a tech genius. Just follow along with the Quick Start Guide to install the One61 app on your phone, turn on the watch, and connect the two via Bluetooth. Then you're ready to go, but that's just where the fun starts. I immediately dove into the options, selecting my favorite clock face, ringtone and notification sound, vibration option, etc.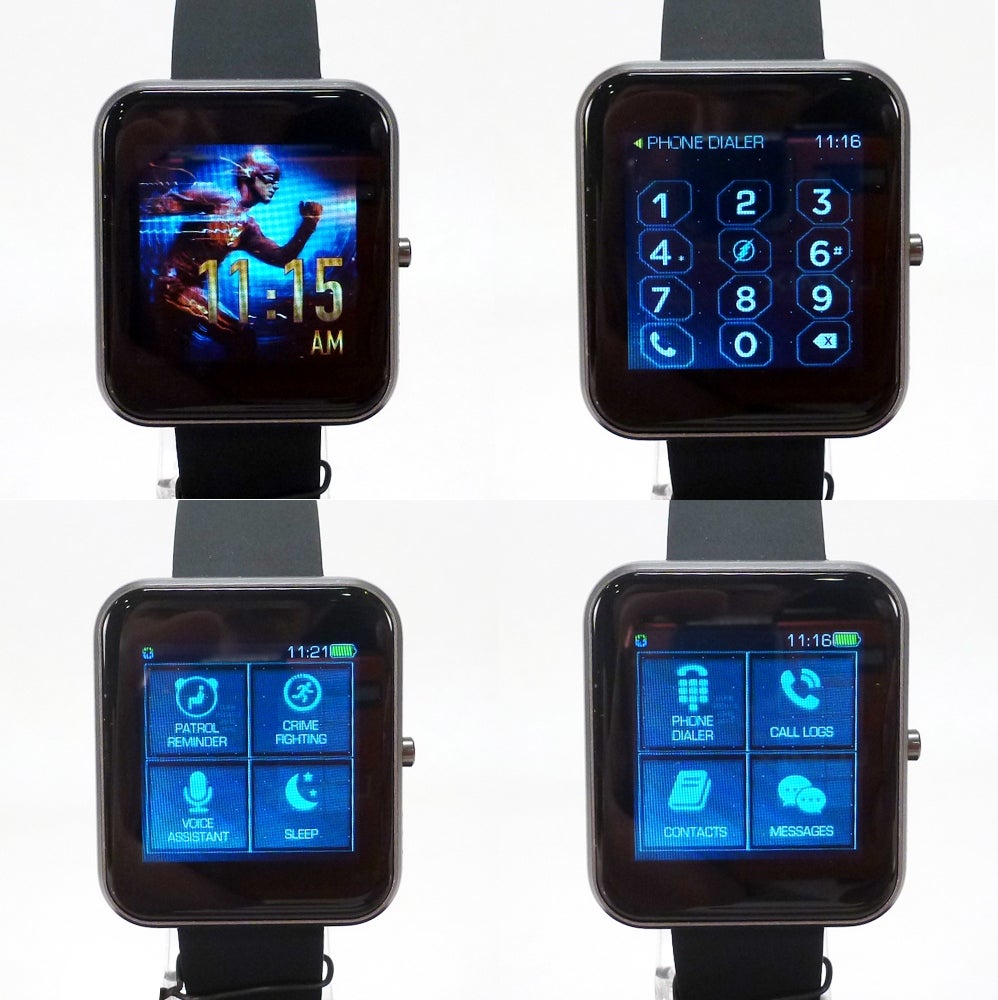 The watch itself is 45.5mm by 40mm, or about 1.8 inches by 1.6 inches with a sturdy silicone band. I was a little worried the band would feel cheap or uncomfortable, but it's actually really nice with a texture on the inside and a smooth outside. As you can see from the packaging info the watch has a 240×240 pixel screen, 16MB ROM, 8MB RAM, Bluetooth (up to 4.0) and BLE, G-Sensor, Microphone, Speaker, Haptic Output, etc., etc. As a watch it tells time with either analog or numerical screens and has an alarm, stopwatch, calendar, and timer for basic functionality.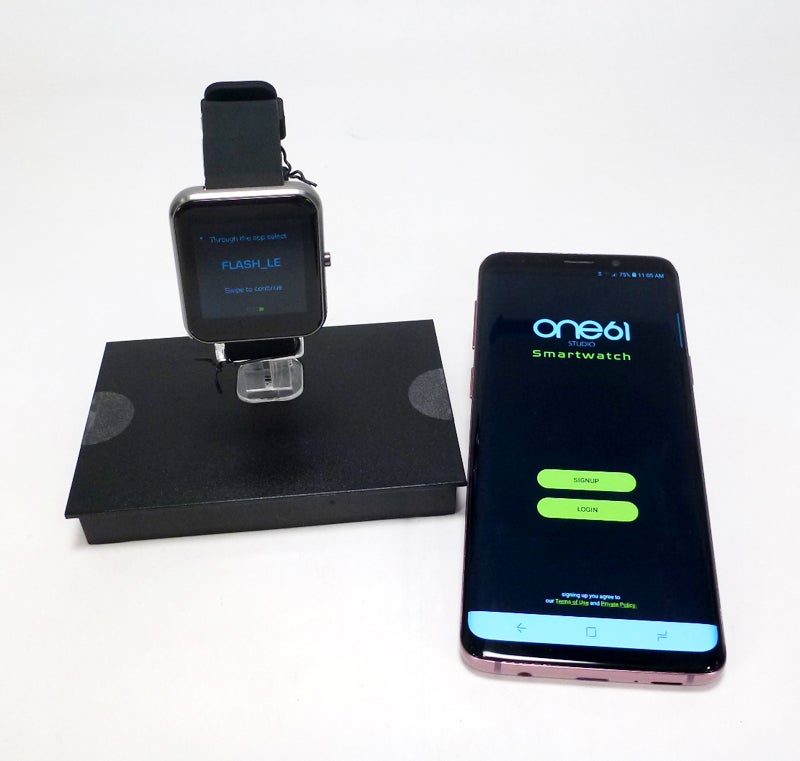 Connected to your smartphone (Android 4.0 or above, except Motorola devices, and iOS 7.1 or above) the smartwatch gets a whole lot more useful. Once synched up it'll get the time from your phone as well as provide access to your phone book and messages, and it can also help you find your phone. What I found to be best of all is that it will display all notifications as they come in. Just glance at your wrist to see what's incoming! Interesting but of less use to me (at least so far) are the "remote" features – on your Superhero Smartwatch you can control your music player and activate the camera if it's already running, so set up your phone somewhere to get a perfect shot and click the shutter from your wrist. Then of course the watch acts as a Bluetooth device for your calls; you can make calls directly via a number pad, your call log, or your contacts. Sound is good and it has strong volume controls.
Where does the Flash come in, you might be asking. Well, there are a few ways. Obviously, the clock faces are Flash-themed and feature the hero running, the show's logo, the S.T.A.R. Labs logo, and more, there's a lightning bolt front and center in the dial pad, and all of the ringtones and notification sounds are right out of the show. And then there are the health benefits! The Superhero Smartwatch has two special apps for tracking and maintaining your exercise, and they're Flash-themed as well. The "Crime Fighting" feature tracks your steps, and hitting milestones unlocks video clips from the show of the hero fighting supervillains. There's also a "Patrol Reminder" that alerts you with a Meta-Human reminder if you've been inactive for a long period of time. Note that Crime Fighting and a sleep tracker synch to the One61 app.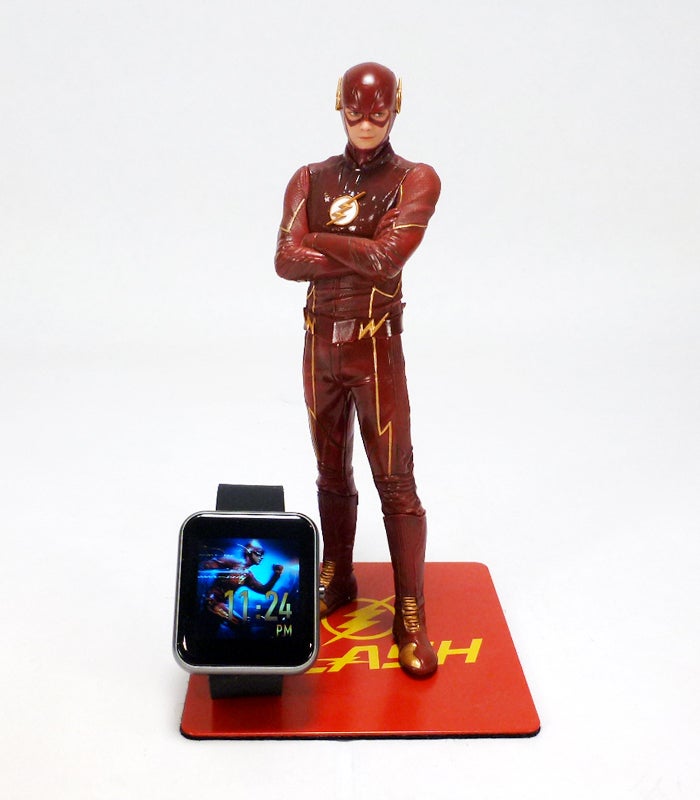 I've never really been interested in smartwatches, but I got a big kick out of the Flash Superhero version. As a geek and Flash fan I enjoy seeing the themed clock faces and getting notified of incoming messages or calls with music from the TV show. The watch is comfortable and quite functional with a lot of different features. There are easily navigable menus and everything has a cool blue wireframe-inspired style pulled right out of the S.T.A.R. Labs monitors on the CW. The Flash watch is available now from One61 Studio for $125, along with a Batman version and an upcoming Wonder Woman watch. You don't have to be a speedster to enjoy this cutting-edge device, but you'll feel like one as you unlock content and capture criminals with your footsteps and race into the future by making calls directly from your wrist.
Review and photos by Scott Rubin
Review sample courtesy of One61 Studio
---
Keep up with all the latest toy news by following Figures.com on Facebook and Twitter!
To buy action figures, take a look at Hobby Link Japan, BigBadToyStore.com, TheToySource.com, Toynk.com, BriansToys.com, ToyWiz.com, and EntertainmentEarth.com.