CLICK HERE FOR A TOUR OF JADA TOYS' BOOTH AT NEW YORK TOY FAIR 2018
Jada Toys has been really impressing collectors and kids alike with their Metalfigs, Nano Metalfigs, Hollywood Rides, Fast and the Furious toys, and more, so we were very keen to check out what they had on display at New York Toy Fair 2018. Hit the link at the top or bottom here to see some of it for yourself (we weren't allowed to shoot everything), starting with the continuation of the Hollywood Rides. The line is probably best known for the different versions of the Batmobile that came with little Batman figures, and this year the series will add more Transformers with Generation 1 Optimus Prime, Marvel cars with comic book heroes, Cruz Ramirez from Cars 3 (in regular packaging and with tire rack), Ghostbusters' Ecto-1, KITT, Deadpool and his taco truck, and more. Meanwhile, this year Jada will be introducing Nano Hollywood Rides, tiny die-cast vehicles from your favorite TV shows, cartoons, and movies! We saw examples, not all of which are approved yet, of Generation 1 AND movie Transformers Optimus Prime and Bumblebee, Fast and the Furious, the Bluesmobile, KITT, and the DeLorean from Back to the Future.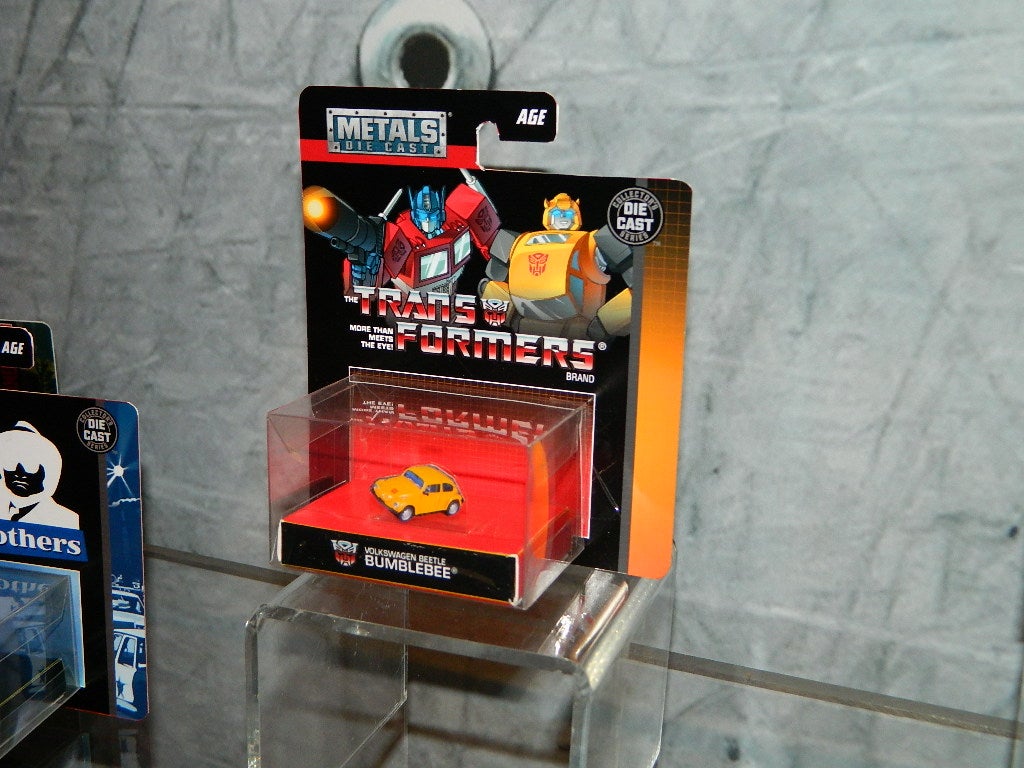 Nano Metalfigs are the hit figure line available in stores now, and this year Jada will be unleashing many more starting with a series 3 for DC, and an X-Men 20-pack and Daily Bugle Mini Nano Scene with Spider-Man ($10) for Marvel. Disney and Pixar are getting more as well in addition to new Villains, Classics featuring Steamboat Willy in black and white, Incredibles, and a Fantasia Mini Nano Scene. New lines, most of which will hit in August, this year include Nightmare Before Christmas (5-pack, Mini Nano Scene), Minecraft (singles, 5-pack, 20-pack), 90s Nickelodeon (singles in June), and The Walking Dead (singles in September), while Halo singles are out now. Meanwhile there are more of the larger 2.5 and 4 inch Metalfigs on the way for Marvel, Disney, Nightmare Before Christmas, Incredibles, Deadpool, Hello Kitty, and Transformers, plus Kingdom Hearts featuring a Nano (not Mini) Scene!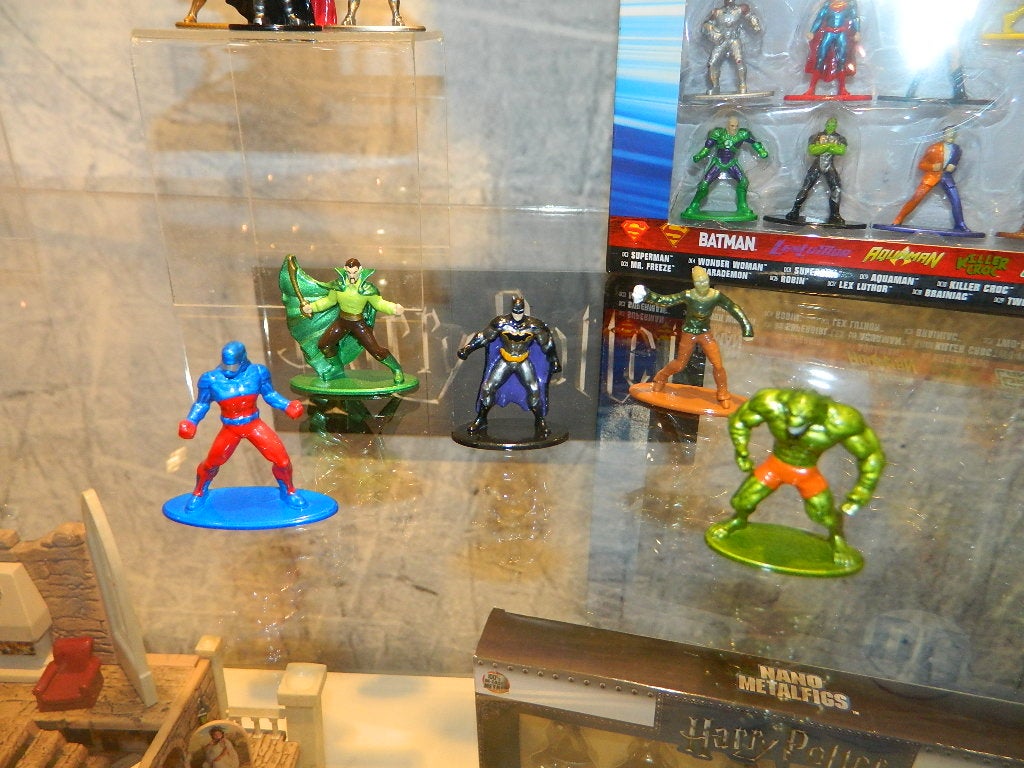 Fast and Furious roars into 2018 with remote control cars in different sizes featuring Bryan's Nissan Skyline, as well as a plethora of die-cast cars in three different scales. Plenty of other vehicles from Jada will be populating the toy aisles from Lamborghinis to muscle cars, while the Dazzle Dash format brings colorful vehicles with figure drivers from Hello Kitty with a food theme and Sunny Day.
CLICK HERE FOR A TOUR OF JADA TOYS' BOOTH AT NEW YORK TOY FAIR 2018
– Scott Rubin
Keep up with all the latest toy news by following Figures.com on Facebook and Twitter!
To buy action figures, take a look at Hobby Link Japan, BigBadToyStore.com, TheToySource.com, Toynk.com, BriansToys.com, ToyWiz.com, and EntertainmentEarth.com.